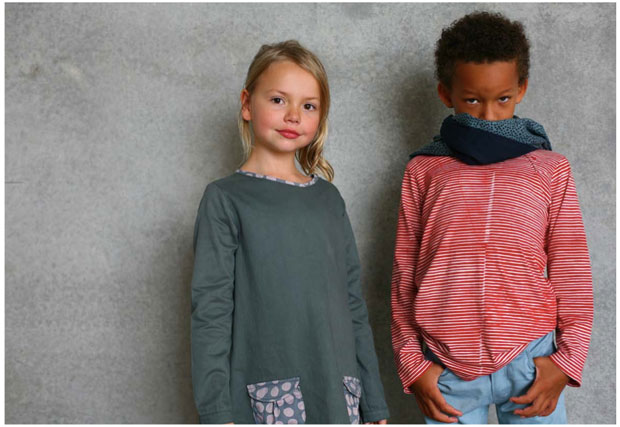 Fashion Week here on Bellissima Kids continues with a very strong Australian brand: Udder! This is only their second collection and it's called  Cabin Fever.
Not only do they produce these simple and comfy pieces with the lovely original prints, but super sweet soft toys like the penguin below.
Headed by artist/designer Fliss Dodd, each piece from the collections are made by hand from start to finish with fabrics printed employing traditional Indonesian antique techniques – such as Batik, Tie and Dye, Silk Screens with a manual brushing and airbrush as well as wood block print.

And as part of their future plan, 'Udder' will be putting back into the Bali community by supporting an Indonesian non-profit organization committed to helping the environment of Bali. Giving back. That's what it's all about…well apart from gorgeous kids' fashion!