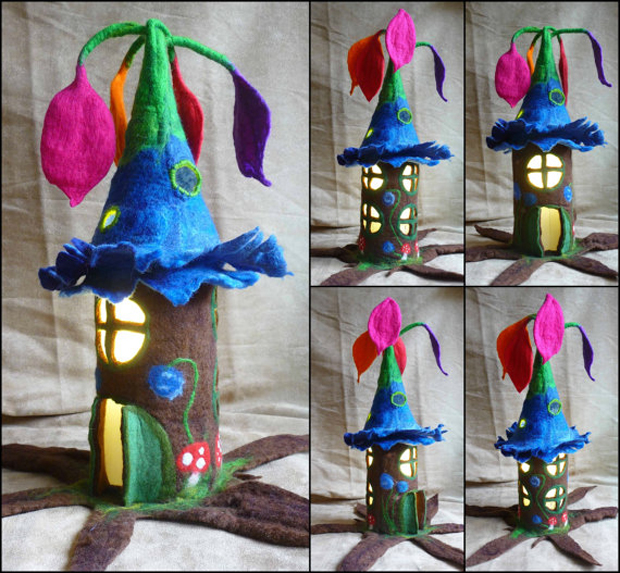 I just fell upon these very sweet Felted Fairy Tree Lamps on Etsy. And what can I say? They are super adorable. Made by Inken Gaddass, who is German born felting artist now living in the heart of England.

The lamps shown on the pictures already found some happy owners and they are examples but you can pick your own colours and Inken makes the lamp especially for you. All these felted pieces are handmade and unique with their own little soul you will receive a similar lamp but not exactly the same.
She makes a variety of other equally charming creations in felt. Take a look at her Etsy store.