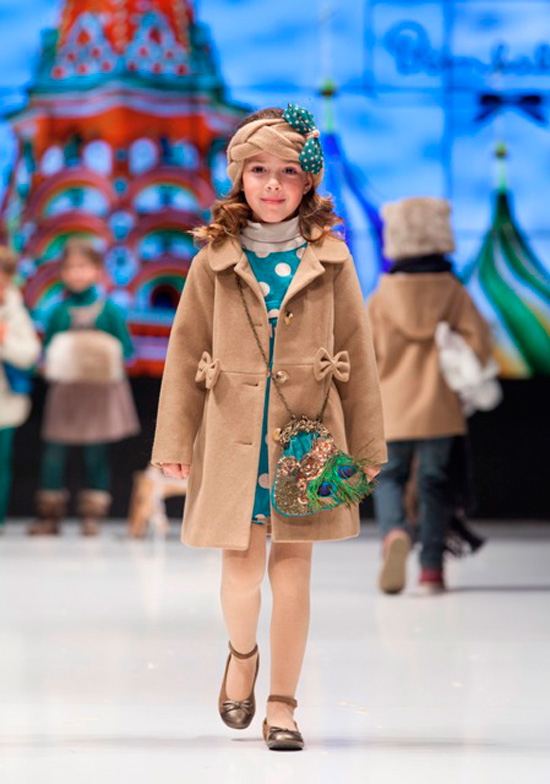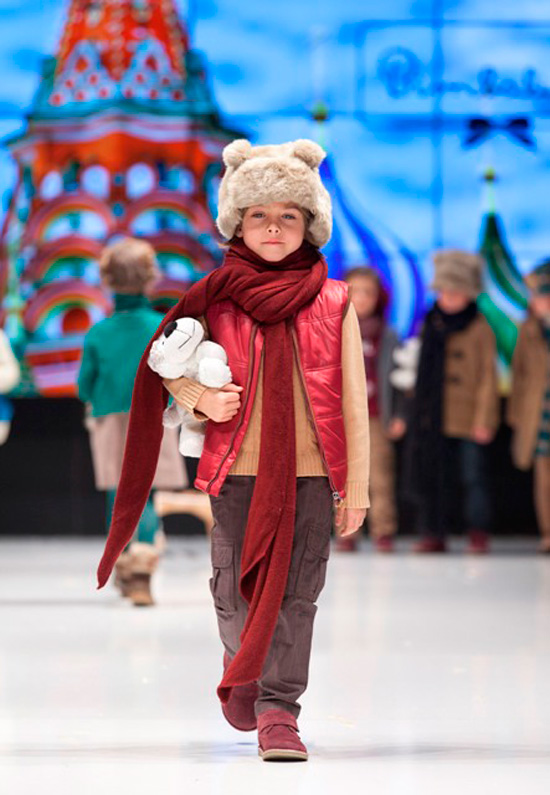 Bimbalina
This is a guest post from Carlos García, a journalist based in Spain. He worked as a stylist at this FIMI Fashion Show!
Being at a Fashion Show it's always fun, but there is something special in the air when it's a kids' one. FIMI Valencia (International Children's and Young People's Fashion Fair) is back with his 76th edition and a catwalk full of color, trends and, most importantly, kids.
Do you want to know what our children are going to wear next winter? The wait is over. It's Russia time. Fur, coats and a bright green Emerald –Pantone color of the year 2013- are the key elements in the world created by Bimbalina, the perfect collection to go on a trip to snowy Moscow.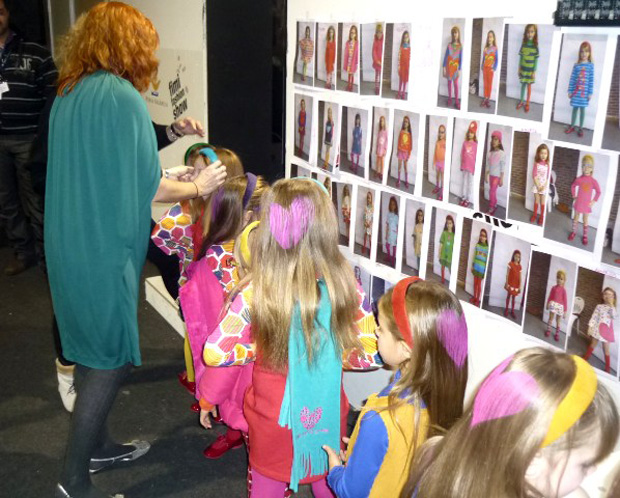 Backstage at Agatha Ruiz de la Prada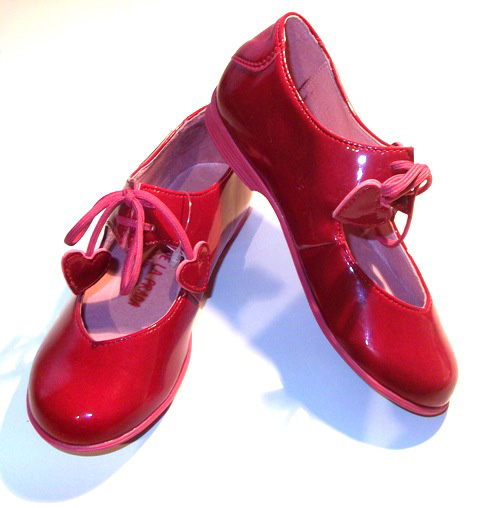 The always fun Agatha Ruiz de la Prada put a touch of color and heart in the runway with a collection full of 'pretty clowns'. Being one of the biggest names in Spanish Fashion it was obvious that backstage was going to be just crazy. Those magical minutes where the work of months make sense. But one thing we can't deny, and it's that kids just wanna have fun and Miss Ruiz de la Prada knew how to make smile all the little girls at the backstage by giving them the amazing red shoes they wore at the catwalk. You should have seen their faces – it was like Christmas!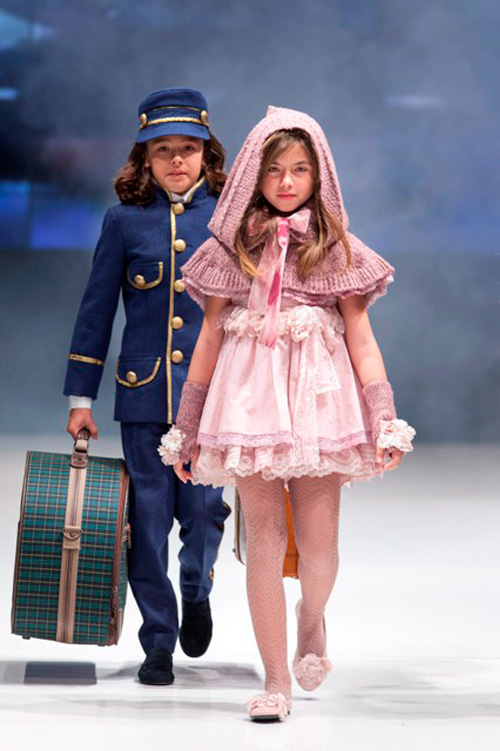 Larrana + Jo&Jo
Get your tickets because we're heading to the train station with Larrana and Jo&Jo. Texture, soft colours and timeless designs as we're at one of the most theatrical fashion shows of FIMI. Barcarola and Oca Loca also worked the stage with our very own Anna Wintour (Well, a mini version of her) and a wintery adaptation of Skyfall.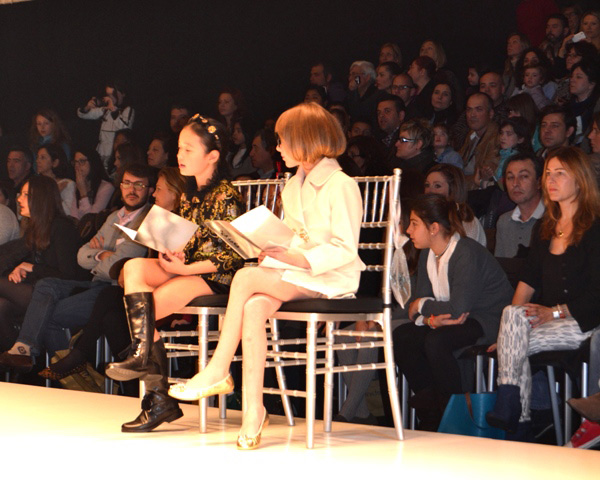 Miniature version of Anna Wintour!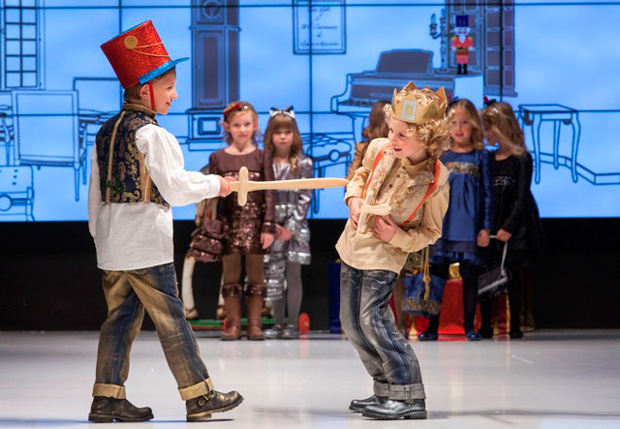 Lea Lelo
But Lea Lelo was the real deal when we talk about 'a theatrical show'. Susana Mazzarino, the designer behind the shoes brand, created a version of Tchaikowsky's 'The Nutcracker' to present her new collection. The Mouse King, the Prince and even the little mousses came to life showing that kids' fashion can be just a game, and who doesn't want to play?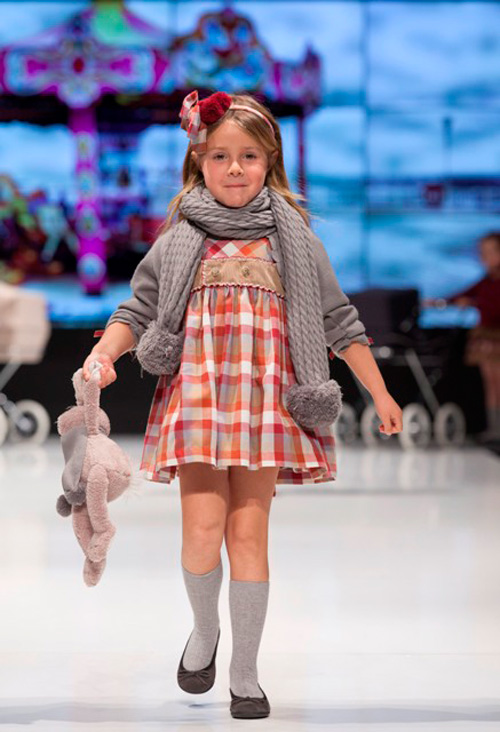 Rochy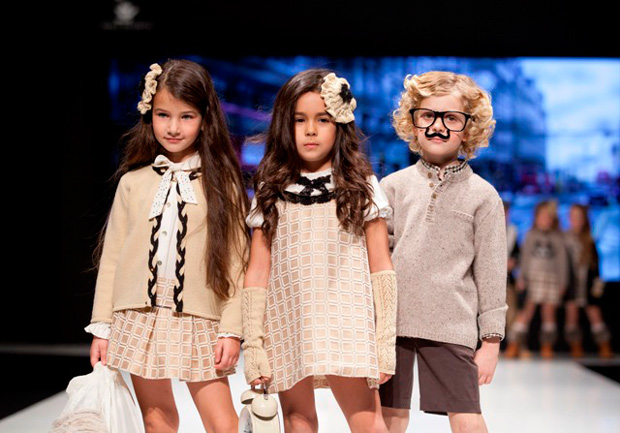 Foque
Rochy and Foque added some British style while Bóboli showed us the rural side of our little models. FIMI has become one of the biggest fairs in Europe so don't forget to book your flight to Spain next summer. See you all at 77th FIMI Valencia in June!
And here is a complete list of brands participating at FIMI Fashion Show: Agatha Ruíz de la Prada. Bimbalina. Rochy, Lea Lelo, Larrana + Jo&Jo, Foque, Oca Loca, Barcarola, Bóboli