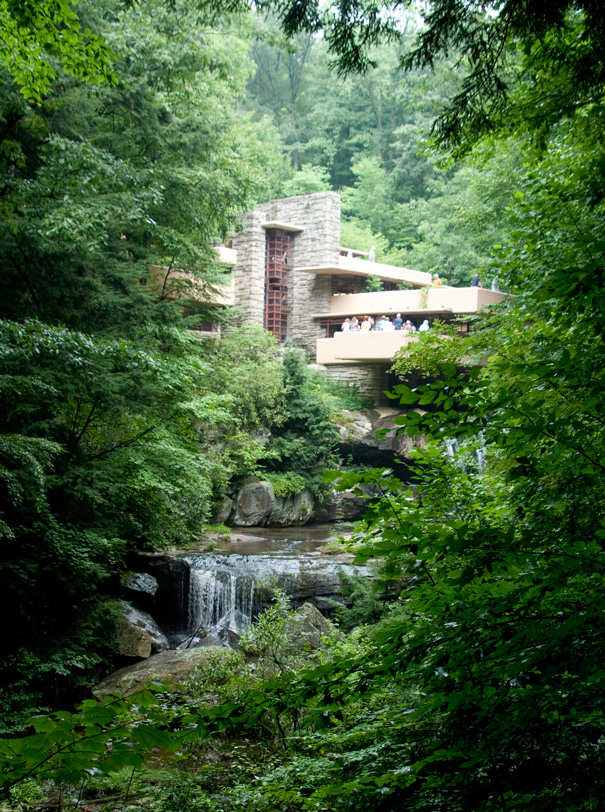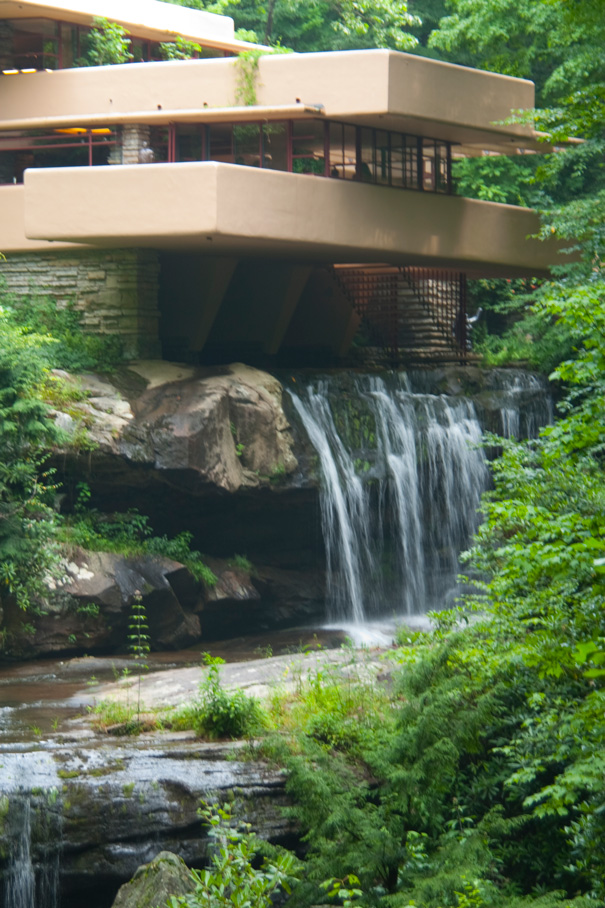 We returned last week from a two-week epic road trip that took us to Pennsylvania, Cincinnati and all the way to Chicago and back! And this was one of the highlights: visiting the most celebrated Frank Lloyd Wright house, Fallingwater. The girls loved wandering the grounds, playing on the terrace and looking at the house. Kids under 6 are not allowed in the actual house as all the artwork and original furnishings and books are all intact, but I did go in a for a minute while they were being watched outside. And you can see into a lot of it from the outside anyway and catch glimpses of the quality art on display such as: original works by Diego Rivera, Pablo Picasso, pre-Columbian statues etc. Fallingwater was built as a mountain retreat for Liliane and Edgar J. Kaufmann of the famous Pittsburgh retail store and their son Edgar J. Kaufmann jnr (his preference for lower case letters), who opened it to the public in 1964 after entrusting it to the Western Pennsylvania Conservancy.
What I found most interesting about the history of this house is that Wright's commission to design Fallingwater jump-started his flagging career. The house became famous after being featured on the cover of TIME magazine in 1938. Wright was 72 when Fallingwater was completed, and many expected him to head into retirement. However, his renewed fame brought him a flurry of commissions; more than half of the four hundred structures he designed were built after Fallingwater and Wright worked right up until his death at age 91. It's never too late! For more interesting information on the house and life there, check out this article on Unique Places blog.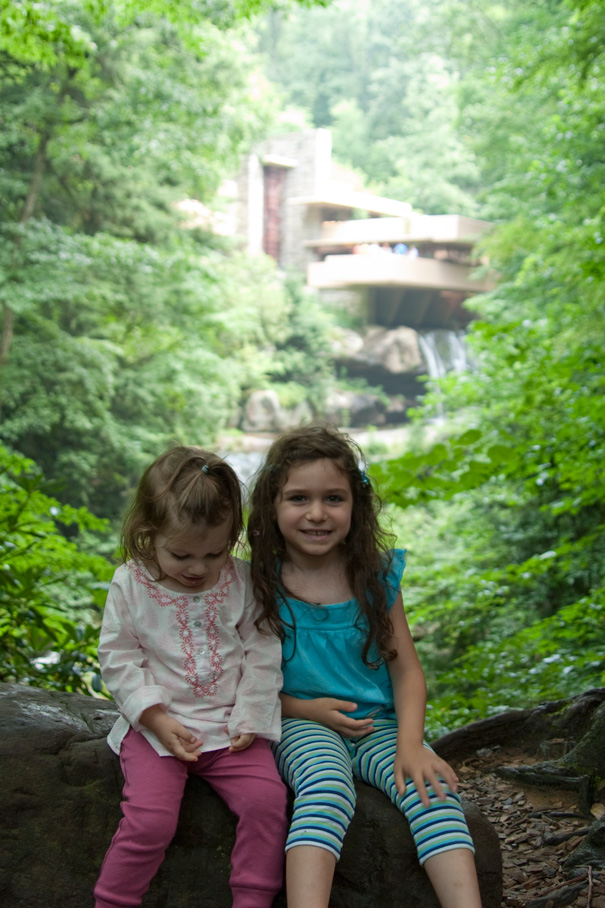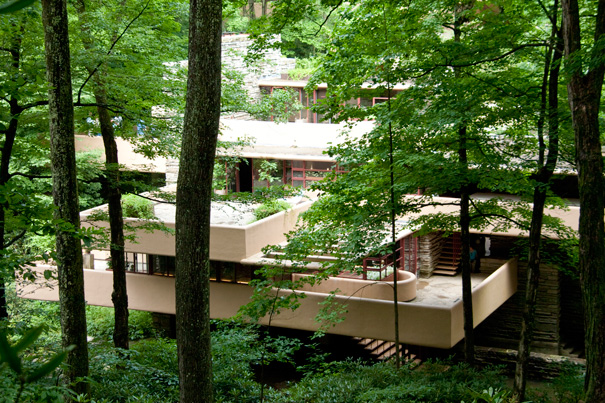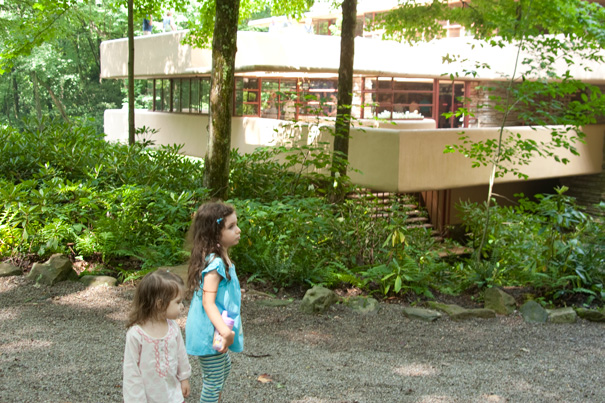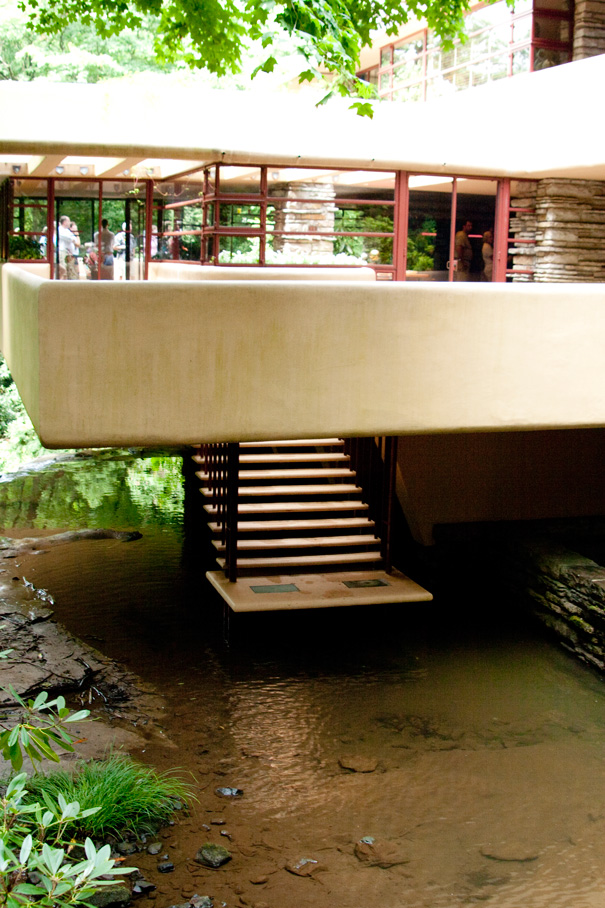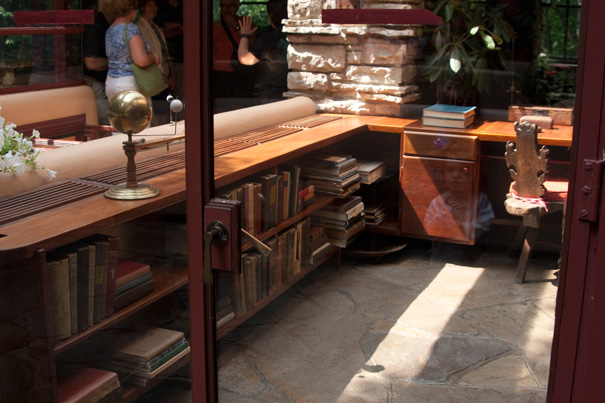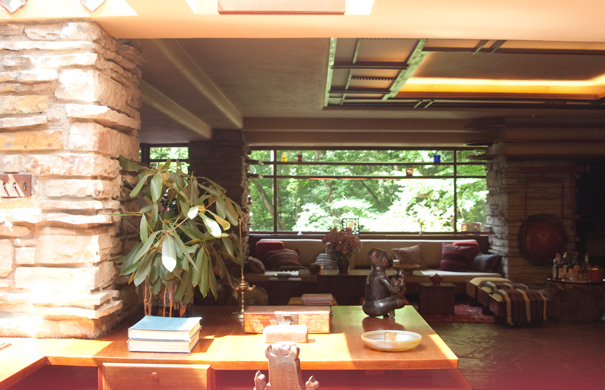 Glimpses of the interior of the main house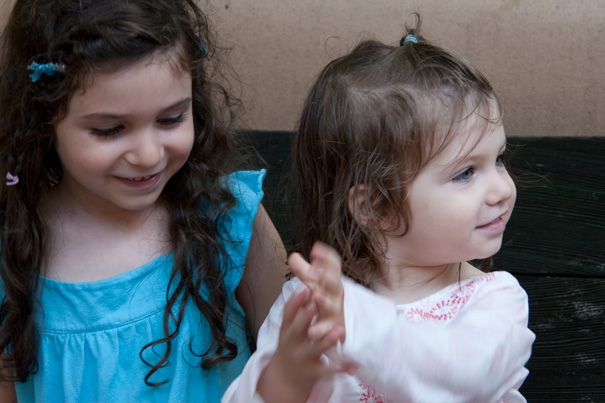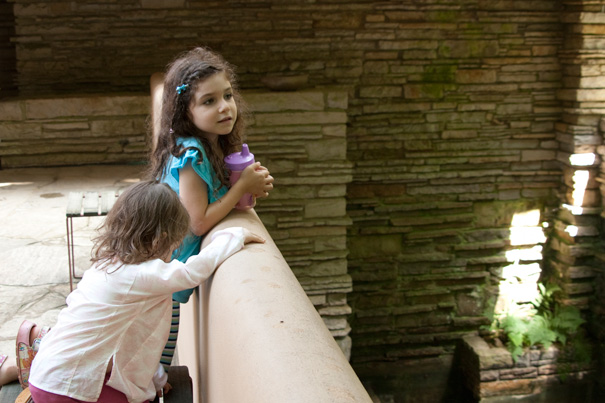 Having fun on the terrace…and making sure we didn't have FallingSolène on our hands!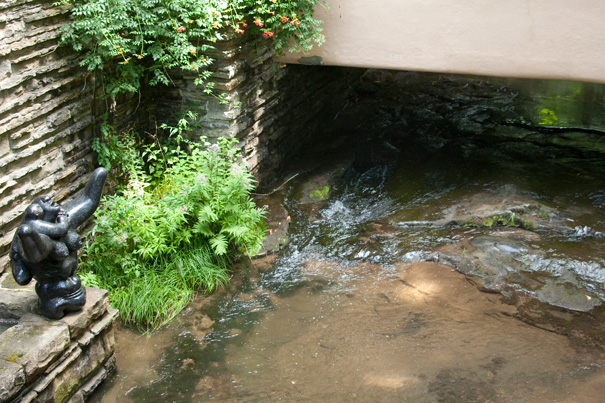 View from the terrace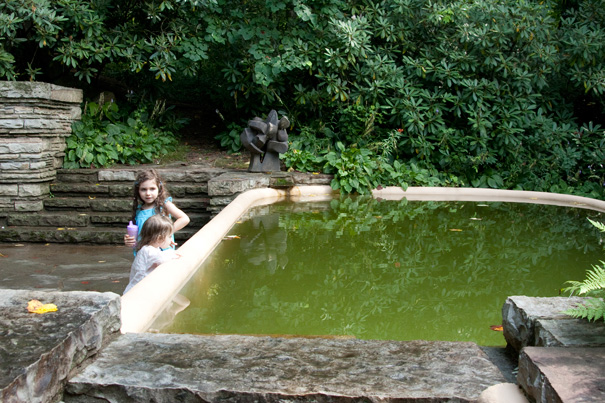 The natural pool of the adjoining guesthouse