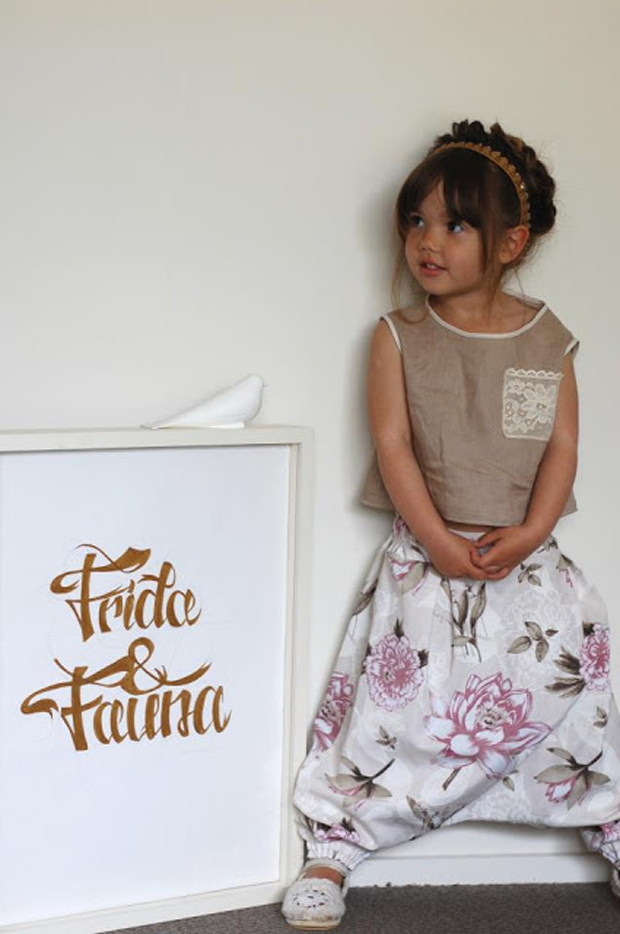 I just came across this adorable home grown New Zealand brand, Frida and Fauna, which is the brainchild of New Zealand Fashion Designer/Artist, Sophia Gardiner.
Frida and Fauna produces artistic one-off, hand made designer garments and accessories for children and babies. The unique thing about this label is that everything is by commission and each garment is designed and made by Sophia herself.
Frida and Fauna began in 2012 as a sewing project to dress Sophia's young daughter Frida in a style loved by Sophia and her husband, Artist Mikaere Gardiner. Since then, the label has grown into what it is today – an artistic and original label with loads of charm and creativity.
Take a look at all the gorgeous pieces on the Flora and Fauna website, and if you would like to commission a piece you can contact them here.