How beautiful these colorful glass pendants are, handmade by my vivacious and dear friend, Roberta of Le Primitive designs. We met when my first daughter, Oona and her son were babies and they have been a lovin' and a fightn' ever since. Each piece is one-of-a-kind and I think this is the most delicious range she has ever designed. I'm proudly sporting one of these eye candies, and getting tons of compliments. Baby Solène loves pulling on it when she nurses and so far, it's no worse for wear. Oona (pictured below) trendsetter that she is, requested that I buy her one but smaller, so I did. Since then, I've seen a few other kids in the hood wearing them. Roberta can be found at the Bleecker Street markets, between Carmine and Leroy streets every Saturday and Sunday right through the fall. Just mention Bellissima Kids and she will give you a 10% discount and one of her dazzling smiles…well, she would give you one of those anyway.
Interesting tidbit: Brooke Shields loved the handmade mosaic that Roberta donated to Broadway Cares so much, that she ordered one for herself.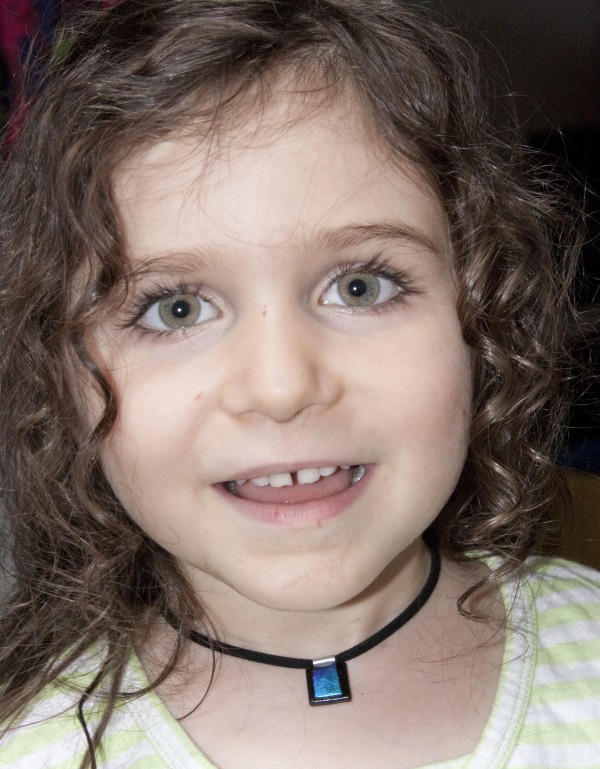 GIVEAWAY: And last but not least, Roberta has kindly offered to donate our very first giveaway! The cool pendants in the photo below. Just make a comment and sign up for our email alerts (the blue envelope icon on the left)  to be in the draw to win BOTH of them. We will be picking the winner in 10 days and will ship them anywhere in the globe. Good luck. Sorry. This giveaway is closed.