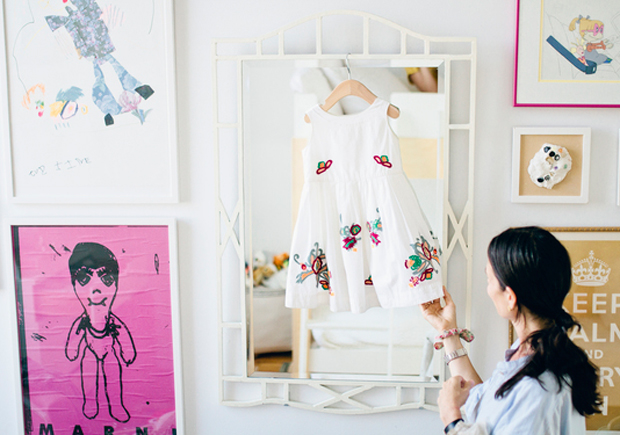 Girls on Greenwich luxury consignment is an online boutique which has it's base on…yes Greenwich Ave in Greenwich Village, which is right around the corner from us!
And in fact, I got together for a tea with Julie Abrahamson (one of the founders) a few weeks ago to hear about her concept and here we are. It's born!
Julie, a brand and retail expert and her best friend, Shirin, a digital media strategist, set out to create an online community of like-minded moms who value good fashion and good value to launch the luxury consignment boutique Girls on Greenwich, inspired by Julie's daughters and NYC home.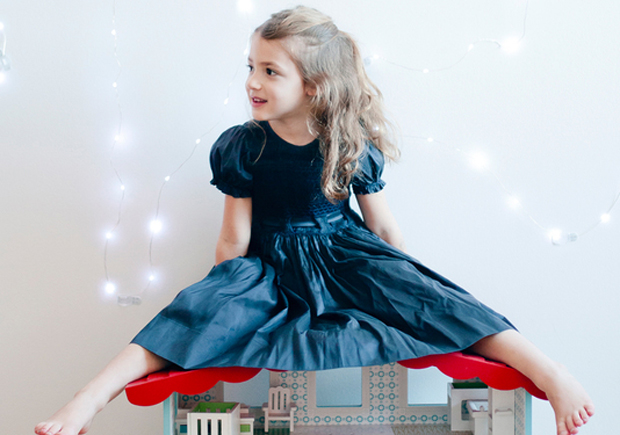 They believe in buying designer clothes for their kids because they look and feel exceptional but also because they endure, and that clothes are meant to live happily ever after after our kids have outgrown them. They update their collections  every week with special pieces for petit closets.
A highlight of this online boutique is the barely used baby section. They have so many new products being added every week.  It's such a great selection for little ones who outgrow these items in a few months – moms can buy and re-sell with them and move on to the next size.  It's good fashion and great value particularly for the baby ages. Browse their ever-changing collections right here!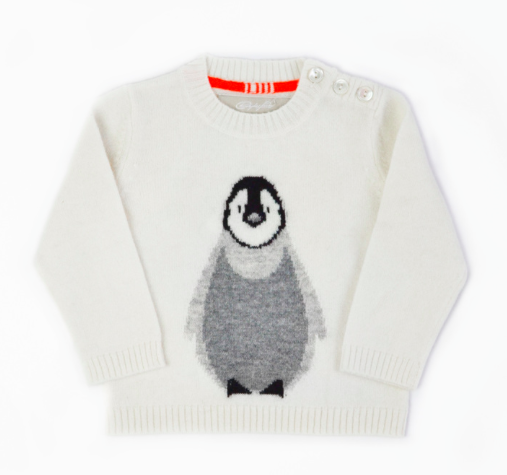 Christopher Fisher Cashmere Penguin Pullover