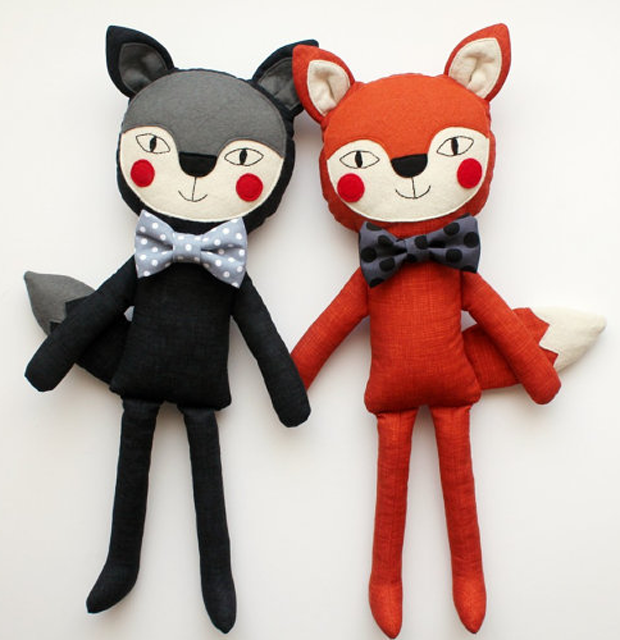 I thought it was about time to devote a post to rag dolls especially with the Holiday season upon us. Rag dolls (and soft toys actually) make such wonderful gifts, especially when they are handmade and have all the love and creativity of the artist poured into them. Nothing better. And I have found some super dolls here in a variety of styles and mediums to eat your heart out with.


Rag Fox Dolls by Blita
These Rag Fox Dolls are so sweet and made in Portugal by Blita – the blend of wool felt with the cotton fabric gives them an interesting blend of textures. The foxes (above top) have really caught my eye. And it is wonderful the ways she groups the dolls to tell a story as in this Little Red Riding Hood group. Check out her other theatrical scenarios in her shop. You won't regret it!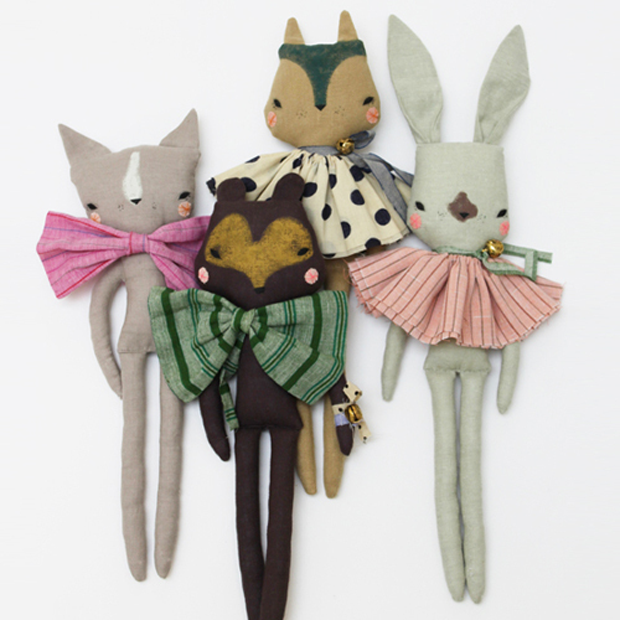 Fab­ric animal Rag dolls by Abi­gail Brown for Only Tiny
British tex­tile artist Abi­gail Brown just launched a new brand called Only Tiny. Abi­gail has a small col­lec­tion of hand­made dec­o­ra­tions and jewelry and will be adding more for the Holidays. In the meantime, these four adorable fabric dolls of a bear, rab­bit, squir­rel and cat have really caught my fancy with their oversize bows.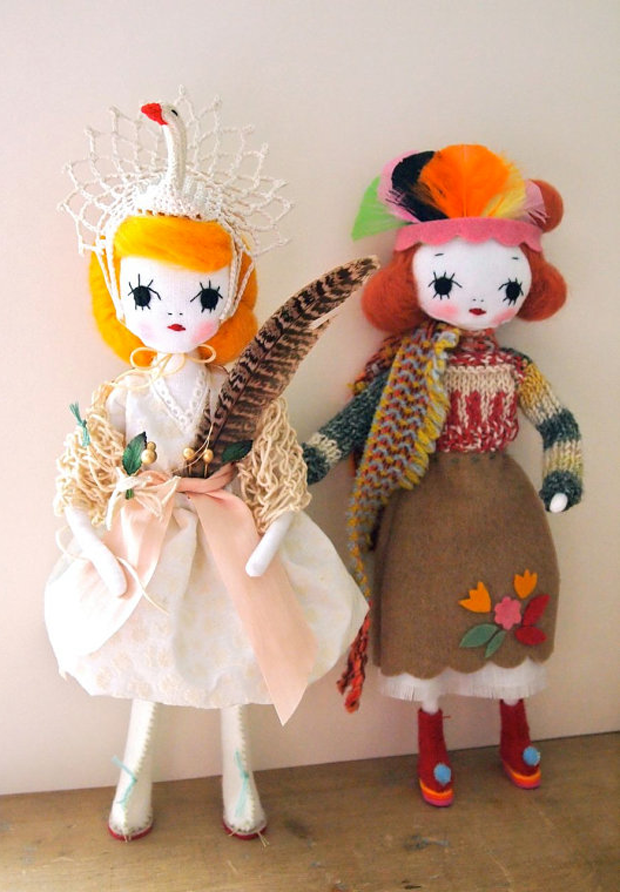 Hand Crafted Art Pose Dolls by Jess Quinn Small Art
Another extraordinary Britt artist, Jess Quinn makes these exquisite dolls from linen, wire, wool yarn, wool felt, feathers, and cashmere. The detail is incredible and her inspiration comes from Japanese pose dolls from the 1950s and 60s, early cartoons like 1920s Mickey mouse and Betty Boop, vintage manga, fairy tales and early children's book illustration. You don't want to miss seeing her other hyper-original pieces on Jess Quinn Small Art.
Malvina Embroidered Rag Dolls by Kate from Cut And Tear
These little lovelies are made by Kate from Germany for her shop. And they are made from painter's canvas, drawn on and then embroidered. Very interesting process which she blogs about right here! Kate also makes very cute owls and funky paper dolls and party favors. Take a look in her Cut and Tear shop.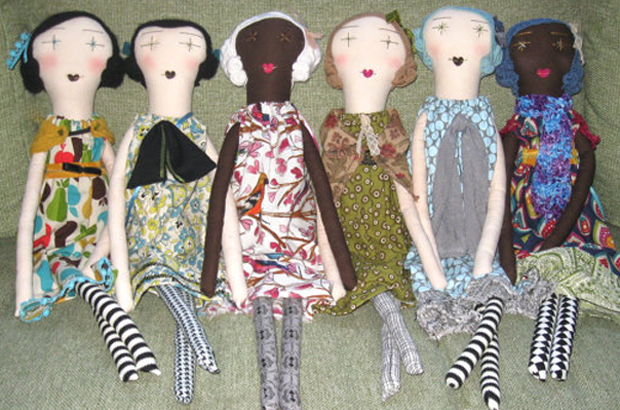 Handmade Eco-friendly Rag Dolls by Jennifer Jarman of Palomita Rag Dolls
These eco-friendly dolls by Jennifer in our very own USA have removable clothing and whimsical hand-embroidered faces. Made with tea-dyed, organic cotton muslin and all clothing, hair, hats and accessories are artfully pieced together from a variety of vintage, recycled, salvaged and new textiles, making each doll a one-of-a-kind creation. Sturdy enough to be played with so these are not just for show. Check out her very cute soft toy trees in her Etsy shop.