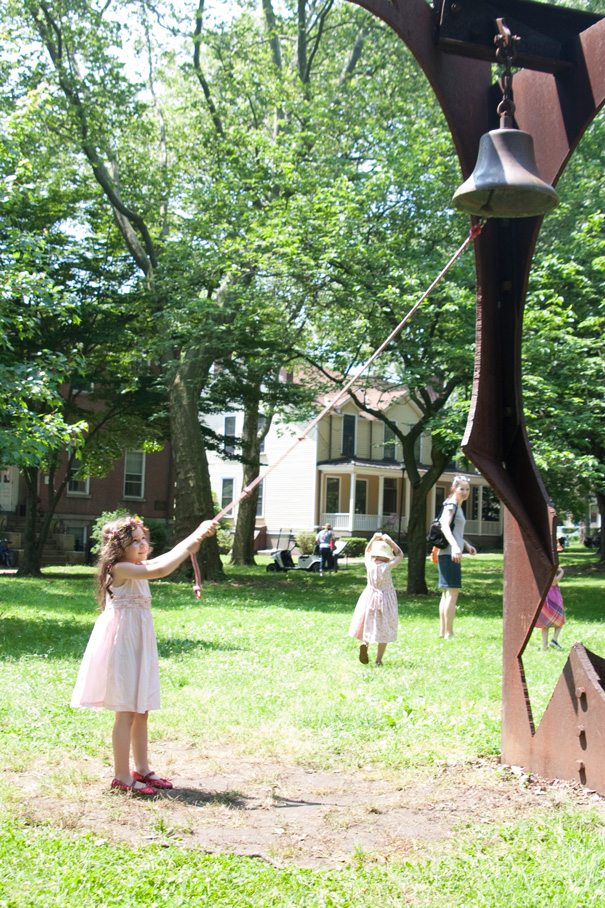 Here's our visit to Governor's Island, which we call "Ice-Cream Cone Island" because that's what it's shaped like. This small island which is really close to the southern tip of Manhattan, has a long history as a military facility and coast guard base etc. and a few years ago it was sold to the people of New York for us to enjoy. The island was also residential for the military but now nobody can live there, so you have an island full of Victorian and Greek revival houses so close to Manhattan that are empty! It's like a ghost town in some ways.
The most fascinating fact for me is that in 1637, Wouter Van Twiller, representative of Holland, purchased Governors Island from the Native Americans of "Manahatas" (for which Manhattan was named) for two axe heads, a string of beads, and a handful of nails…almost as expensive as Manhattan!  Anyway, we chose one of the hottest days to go there in this hottest summer on record, but still had a great time. There is a really full schedule of events and things to do for the visiting period: every Saturday, Sunday and Holiday Monday from May 26 – September 30. Check out the official website for more info. You get there by free ferry from Manhattan or Brooklyn and it only takes about seven minutes.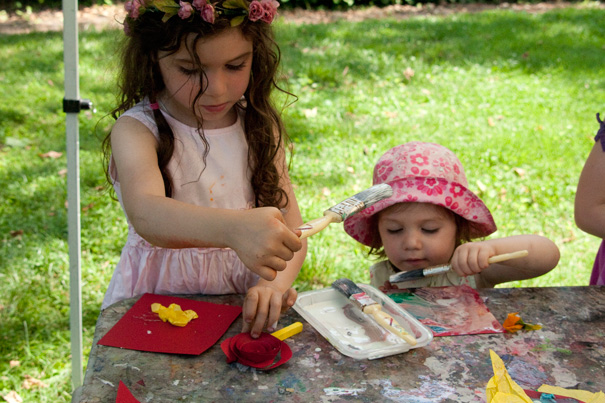 The girls at the Children's Museum of the Arts Teaching Artists area. They have new themes and projects each weekend, including everything from painting and drawing to large-scale sculpture.  For more information, visit their website.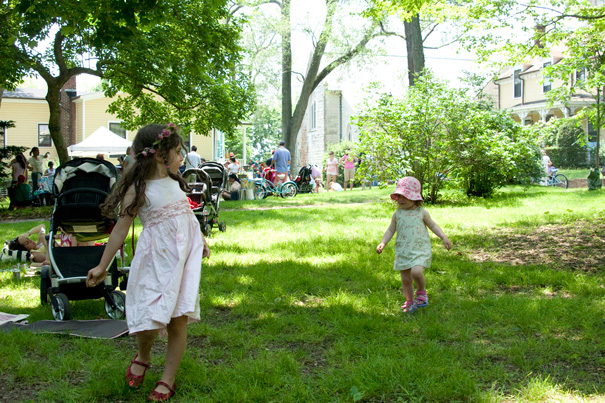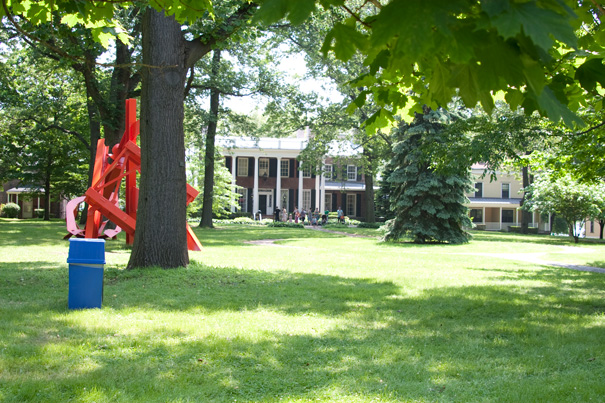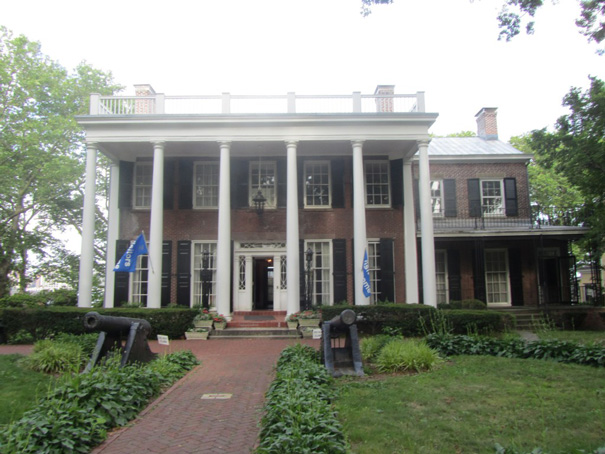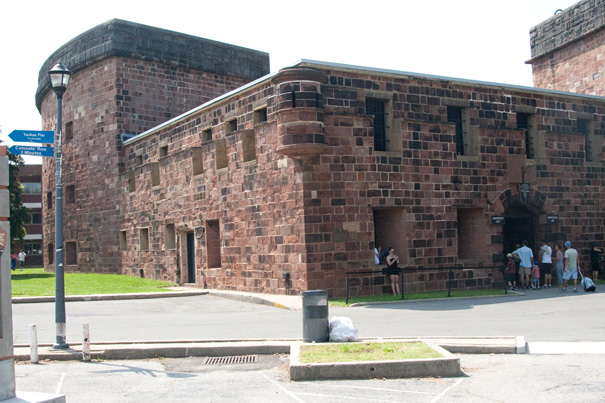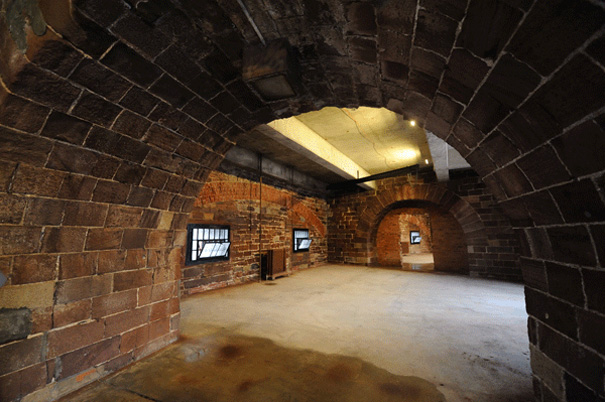 We got to tour Castle Williams which just opened to the public this season.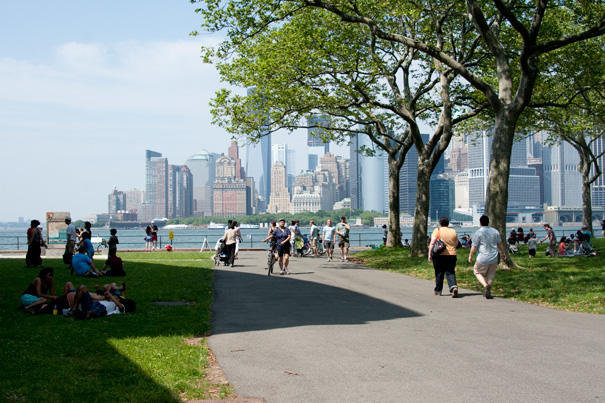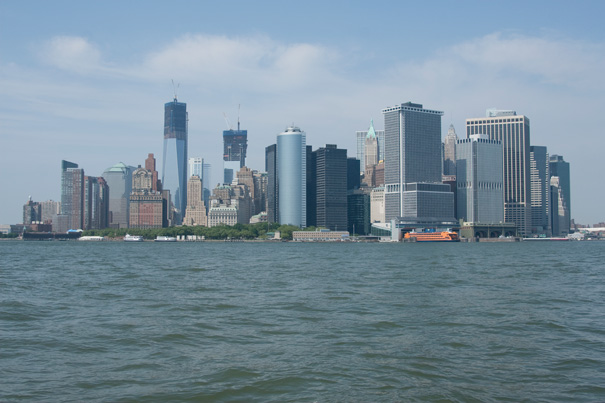 Views of Manhattan from the island