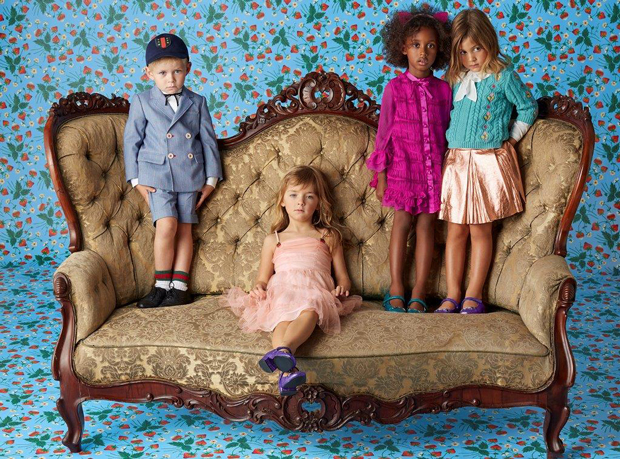 I'm really excited with Gucci Kids new look for Spring 2016. It's rich, vibrant and daring and there's a style to suit most occasions.
This collection mirrors the adult line and has a nostalgic edge mixed with an ultra current day energy. And there is a huge Downton Abbey type influence going on as well. Some of these patterns, cuts and fabrics could definitely be found in the drawing room of Lady Grantham!

Vogue Magazine in Brasil covers the whole shoot which was photographed by New York photographer Lee Clower who incidentally also did a Michelle Obama session at the House session. 
This collection is available on the  Gucci site.