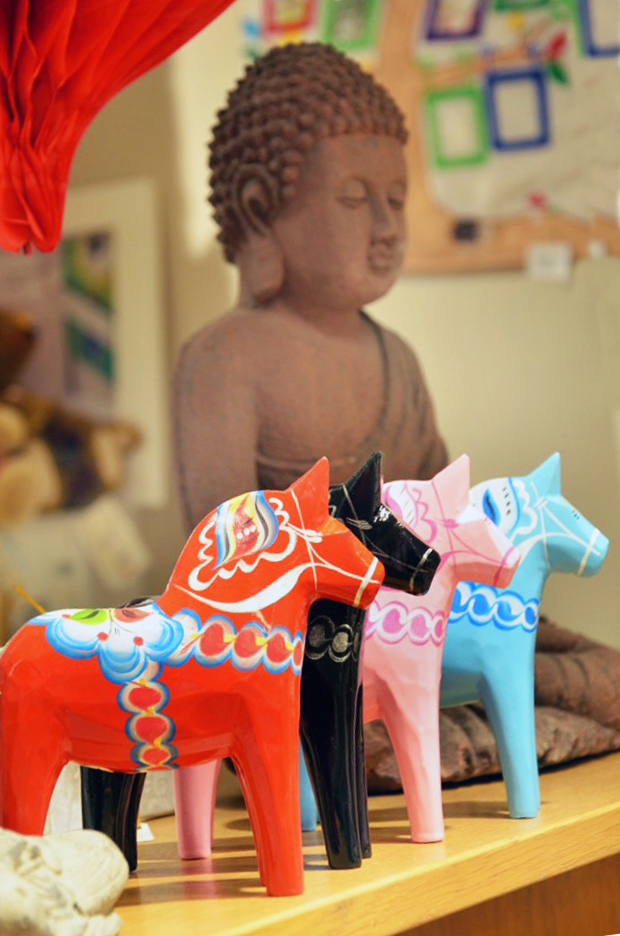 Happies is a Swedish toy store that delivers exactly that: "happy" to both parents and happy kids. I'm pretty sure that the first time we entered the store my hands were immediately on a handmade, Dalahast (traditional Swedish wooden horses) ,while all 3 of our kids were on their hands and knees, down on the floor, playing hard with this sturdy wood car set.  And since Happies, just wants you to be "happy," this vrooming was only met with nice smiles and a nice "welcome in." 
In fact, I think it took more than oodles of visits to take time to focus in on the fact that the cashier's desk is a car. There are items absolutely everywhere for one's eyes to feast — tall or short, grown up or young.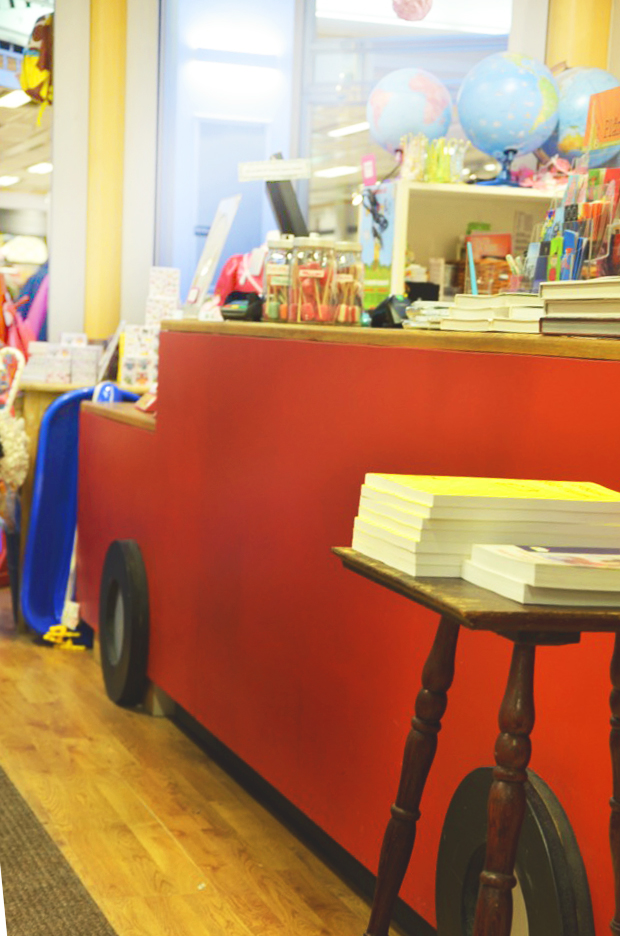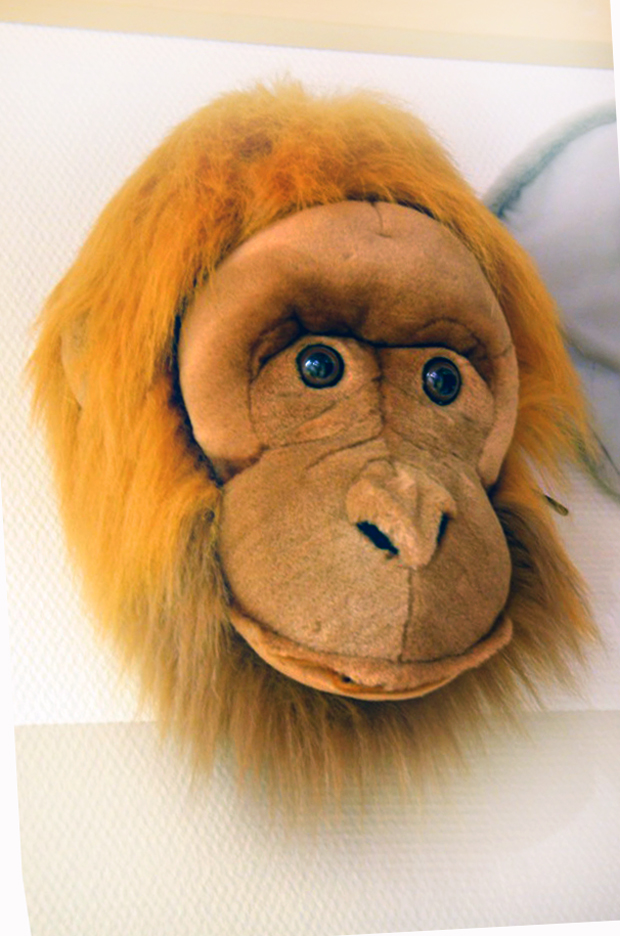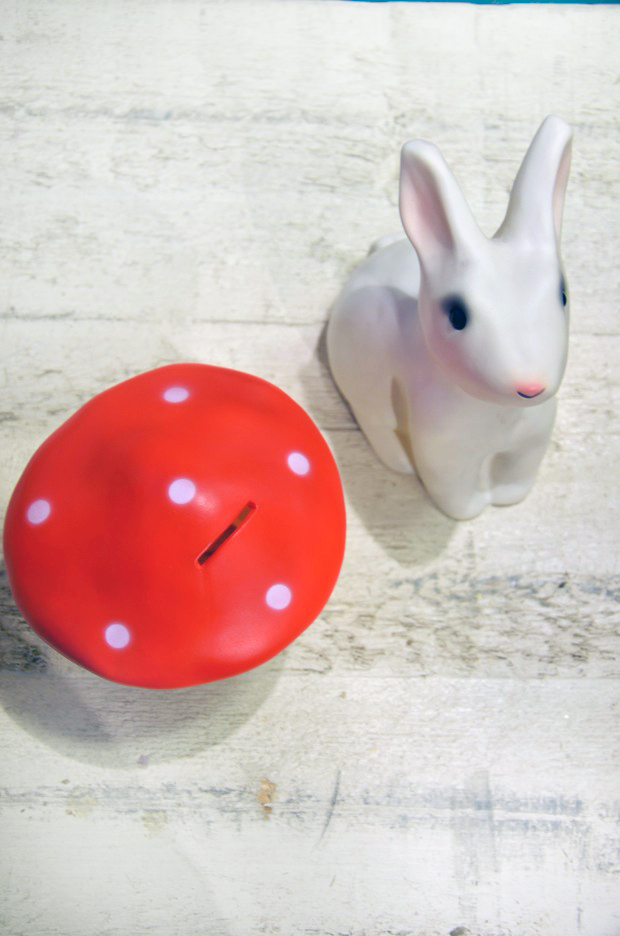 Today, when I least expected it, this charming little bunny and mushroom called out to me! They're banks and will make perfect Valentines, along with the raspberry lollipop! (Hallon means Raspberry)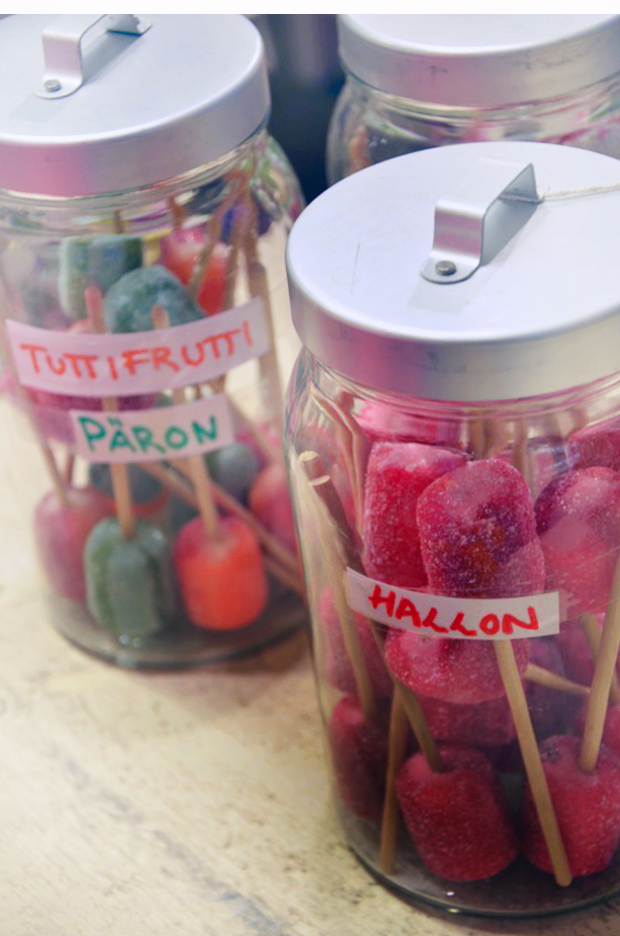 Below and above, these velour plush toys are from an extremely popular and original toy maker called Kalico. No, that's not a misspelling… in Sweden K's are C's… W's are V's and vice versa plus…. there are three more vowels in their alphabet! Kaliko is known for its velour toys and creates velour "worms" that can soar through the sky in soft airplanes, as well as a colorful line of dolls that are very Waldorf inspired, like this red haired fello below!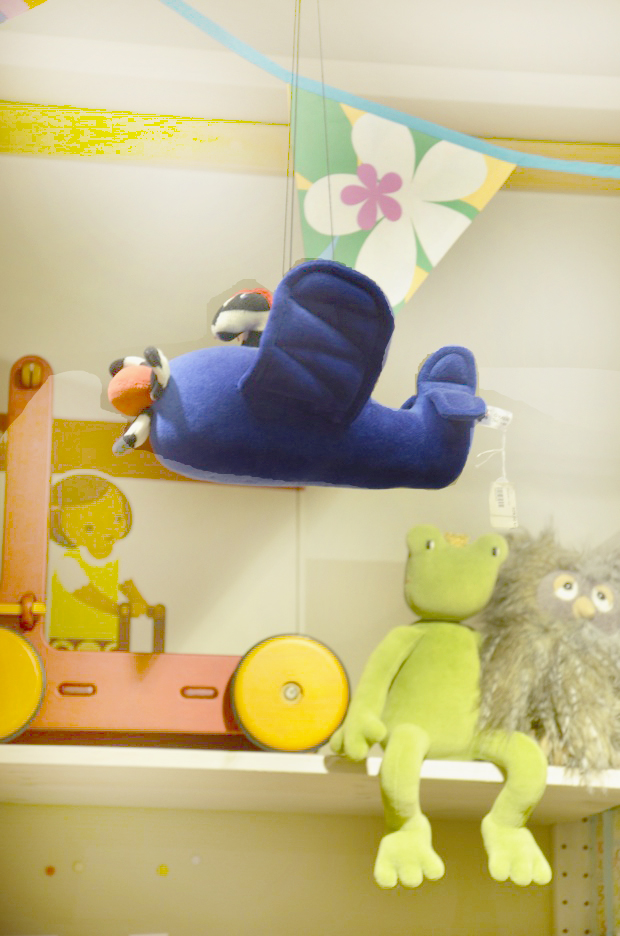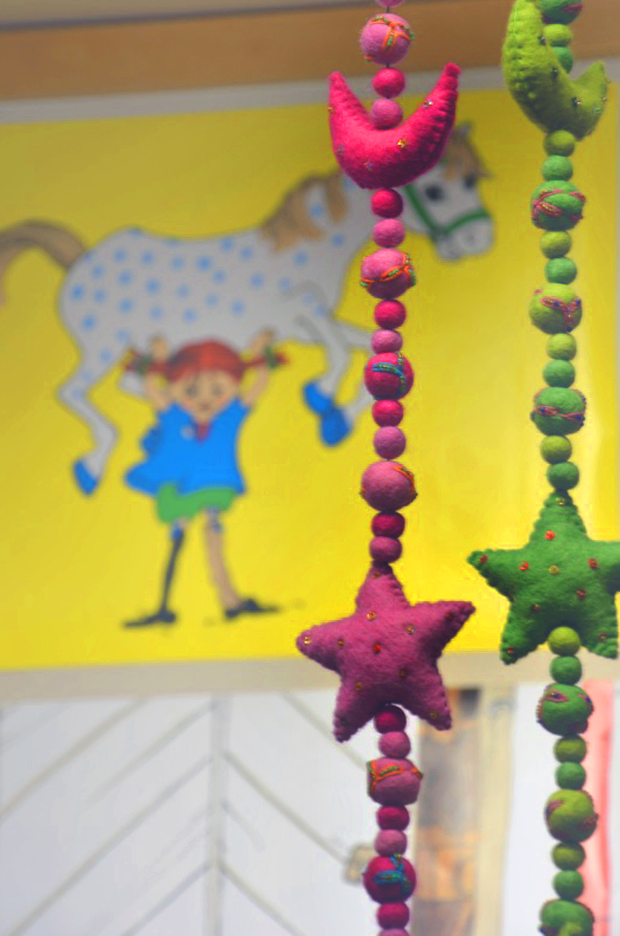 One can't talk kids, in Sweden, without mentioning Pippi Longstocking (pictured above). Just saying her name, Pippi Longstocking, is an ultimate conversation starter. Pippi Longstocking is a downright celebrity. Come to think of it, I'm amazed that I've never met a child actually named Pippi but, I think the feeling about her is that reverent — there can only be one. At Happies, you can buy every Pippi item imaginable: from breakfast trays to posters to party supplies. Her independant character and qualities are discussed as much as the ideas of Montessori, Reggio Emilia educations — Pippi's both entertainer and a philosopher!
The last Swedish go-to items that can found at Happies and one that is both designed and made in Sweden, are the Klippan blankets. We have both adult and children sized versions of this patterned wool tugs at home. If you want to know more about Happies, learn a little Swedish or visit when you're in Sweden, click here to find more about them.