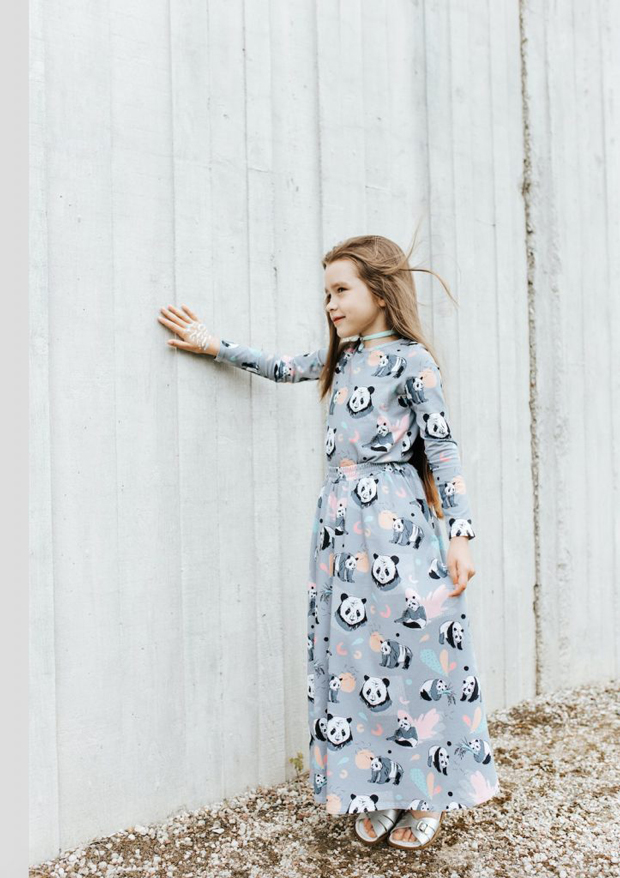 Hebe ethical kids fashion for spring/summer 2017 features prints of the animals that are vanishing from our planet.
Founded in Riga. Latvia, all HEBE clothing is produced locally and represents high quality, uniquely designed garments that are offered in a broad range of sizes for boys and girls aged 0 to 12. And they pride themselves on clothes that are such good quality, that they don't wear out!
Hebe is eco-conscious and uses mostly natural materials such as Oeko–Tex and GOTS certified organic cotton which means that it's non-toxic. 
This Spring/Summer 2017 collection features prints of creatures that have become rare or endangered – pandas, rhinos, elephants and tigers, maybe to remind us to not let go of these precious animals. A percentage of the profits from this collection will be given to The World Wildlife fund. 
Hebe will be showing at CIFF Kids in Copenhagen in August.
And to see their current summer range, take a look at the Hebe website.