We are pretty crazy about painted rocks over here at Bellissima! As you can see from  these painted rocks that we made a while back.
These rocks here are from Sehnaz Bac of  I Sassi Dell'Adriatico. I just love the delicate lines. Take a look at her page to see more of what she does.
And below are some instructions on how to paint these: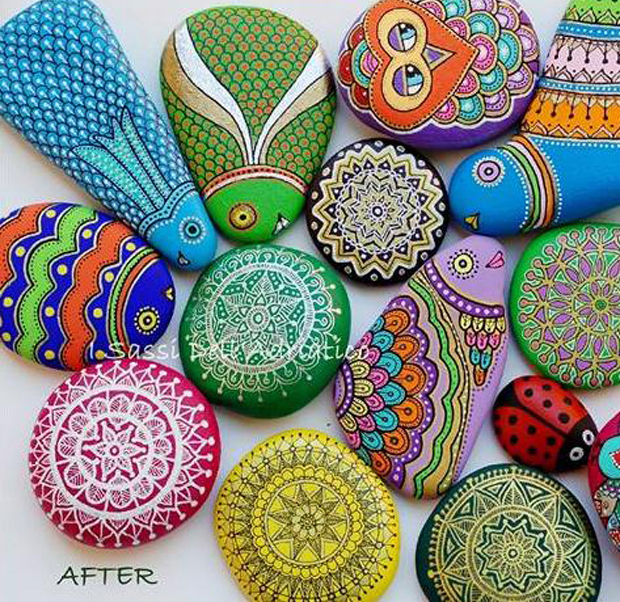 * Get smooth rocks found at the beach
* Use acrylic craft paints to paint the whole rock
*Draw the outline of your design using a very fine Sharpie
*Paint in the design using a very fine brush using the acrylic paints or use Molotow markers as used in the photo below
* Use the Sharpie to trace the lines
* Coat with nail varnish when they are all dry if you want more gloss
And don't forget to sign up for the Bellissima Kids free newsletter to get more of these posts and great offers (from time to time) delivered directly to your inbox. See sign in box on the top right!