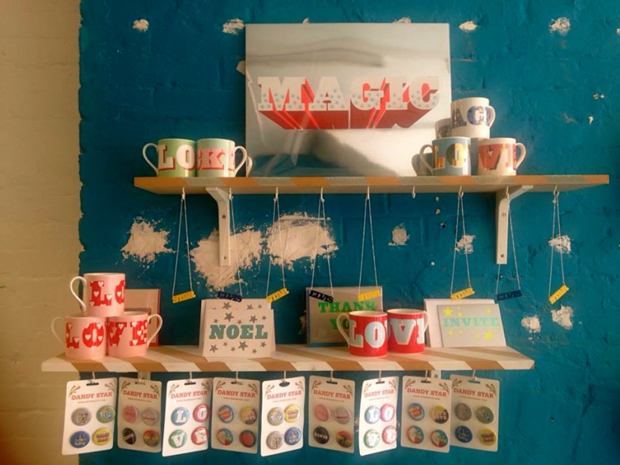 For one week only, Dandy Star and La Loi have transformed a clothing factory in the heart of East London into a colourful pop-up store.

Visiting it one of the hottest days of the year, it was lovely to catch up with Charlotte Day, the brain behind Dandy Star and to see how well both brands complement each other. What's on the menu? Bold colors, statement t-shirts and lovely homeware.
And because leggings aren't going anywhere, La Loi offers their unisex designs for kids and adults at discounted prices.
Well worth a stop!
Dandy Star + La Loi Pop Up Shop until Sunday 27 July
67 Columbia Road
London
E2 7RG