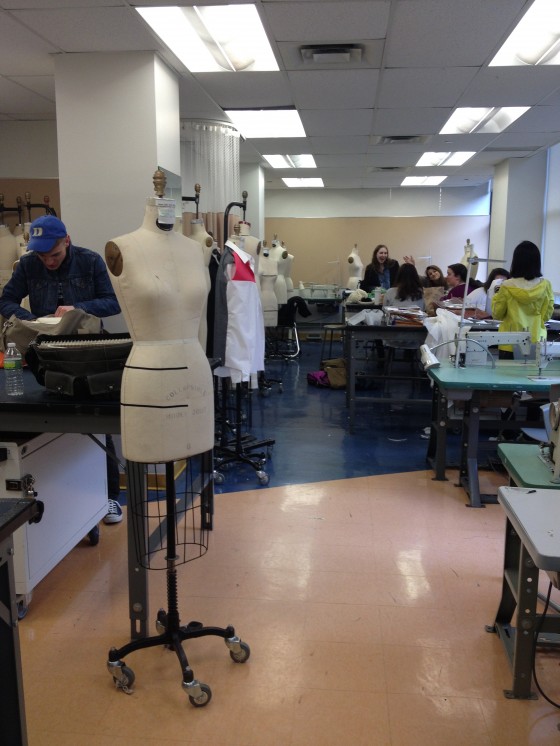 This is a guest post from talented senior student, Talia Handler of Parsons. Thanks so much for letting us into your world!
Many people have heard of Parsons, The New School for Design from Project Runway, other people have heard of it from being voted as the top fashion design school in the US, but what most people don't know about Parsons is that they offer their students the opportunity to focus in childrenswear.  The group of students that I attend class with are all some of the most creative and motivated people I have ever met.  We all chose to design for children because of how much more freedom you have with designing for little kids!  We can use color and texture and pattern and prints and mix it all together without  the constraints that come with designing for adults.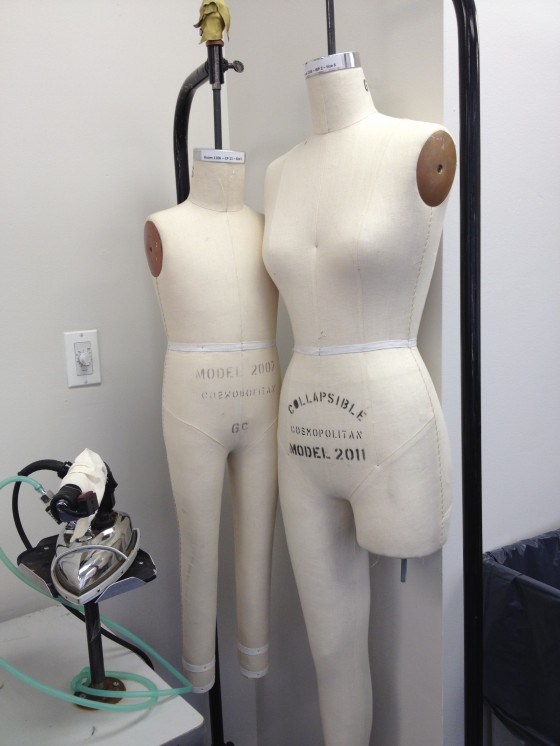 We have two dedicated professors who guide us through designing our senior collections.  We spend class time (12 studio hours a week) sewing and pattern making and fitting our designs on fit models. Everyone has the opportunity to take other studio classes as well, such as zero-waste garment, millenary, shoe design, and hand or machine knitting.  With our building being located right in the garment district of NYC, we are seconds away from fabric and trim stores, as well as many design houses.  We have so many wonderful opportunities, and we all develop our own personal style throughout our 4 years at Parsons.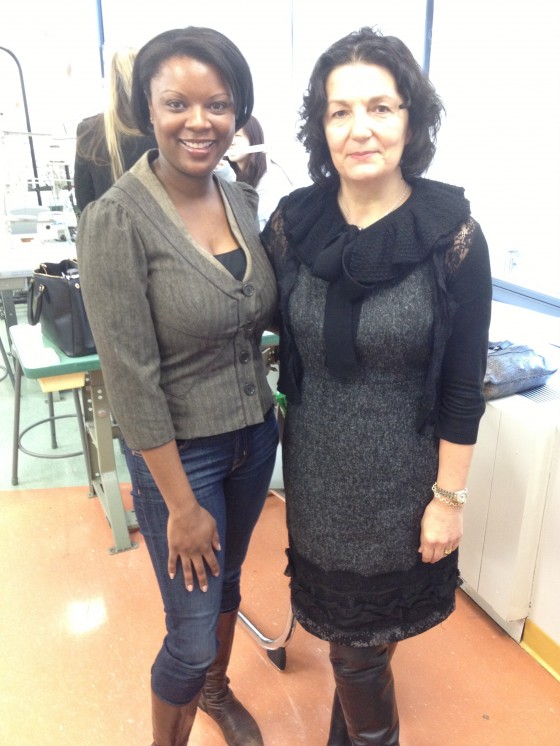 Professor Francesca Sammaritano (right) with former Earnshaw's editor Caletha Crawford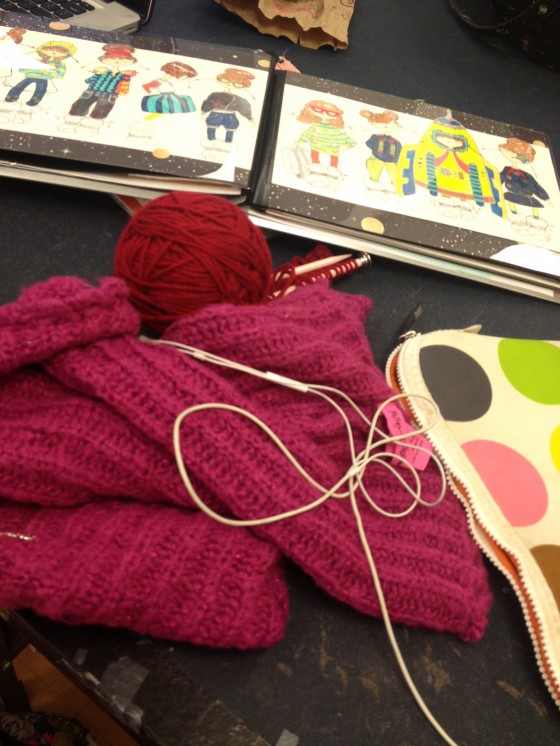 Drawings by Julia Passafiume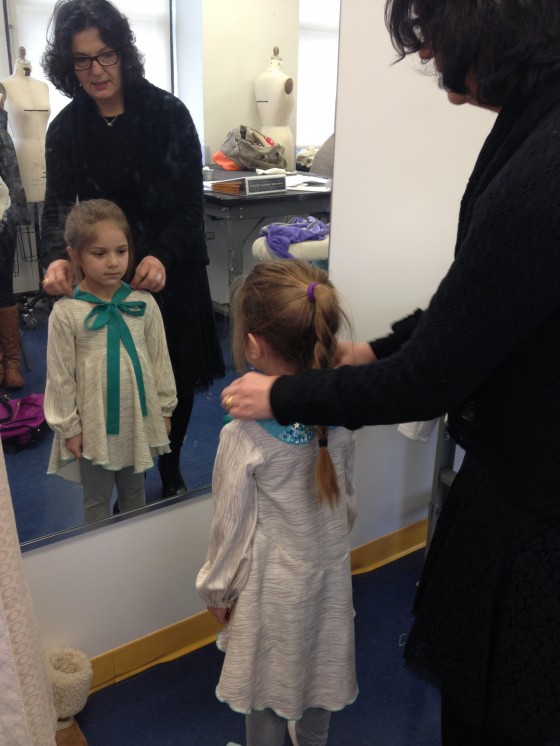 Francesca fitting on model Ava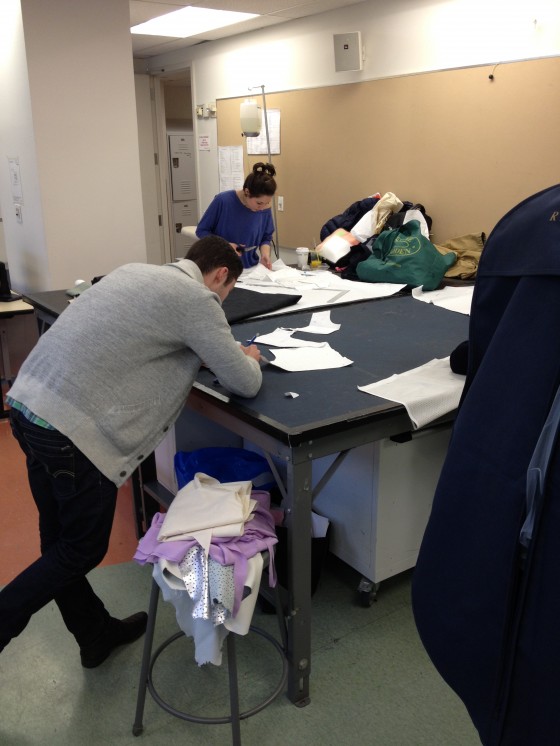 Jonathon Iovine and Diana Woodside hard at work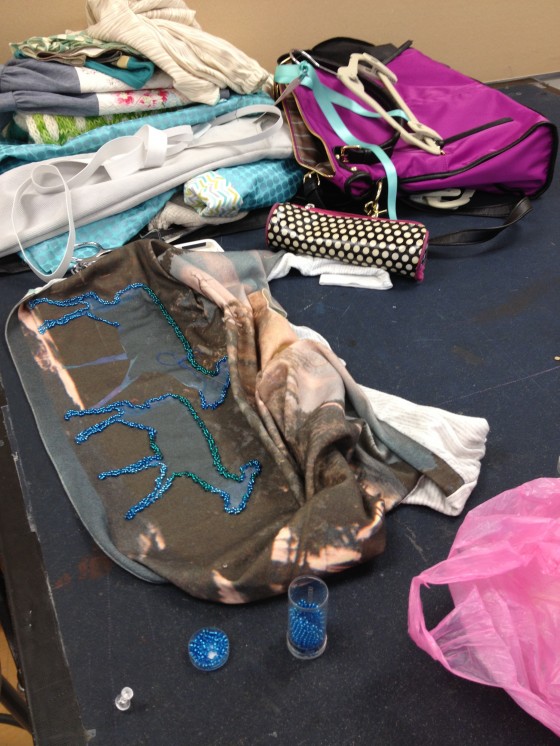 Some beading I am working on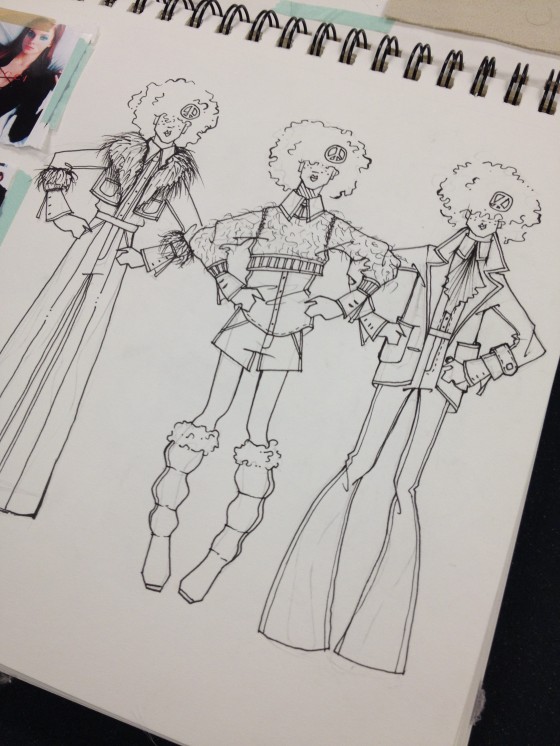 Drawing by Jonathon Iovine
Drawing by Evelyn Tao