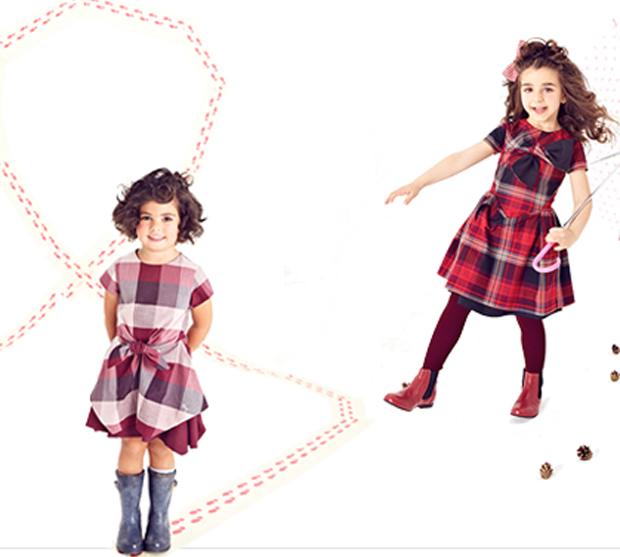 The Jesse & James Winter 2014 range features playful, unique and traditional garments in tartans and checks with a punk inspired mood with their trademark absolutely extraordinary cuts!
I was so excited to discover this British label a while back (see my post on their first season here) and am still enamored of them three years and six seasons later. This dynamic duo (and couple) worked with fashion icon, Vivienne Westwood and you can really tell! James says: "Working in high-fashion with Vivienne Westwood teaches you how to cut and design clothes in an interesting and playful way, so everything that children's clothes should be."

Humor is the core of this collection, taking inspiration from everything Jessie and James love – Chaplin movies, Punk and Japanese Harajuku street style. The range features the innovative designs and cuts that Jessie and James are known for, as well as colorful checks, contrast underskirts and core block colors mixed with strong checks and ginghams.
Jessie and James collections are available in some of the most prestigious department stores in the world, including Liberty London and Harvey Nichols in the UK.
To see the full Jessie and James collection and for further information, go to the Jessie & James website.