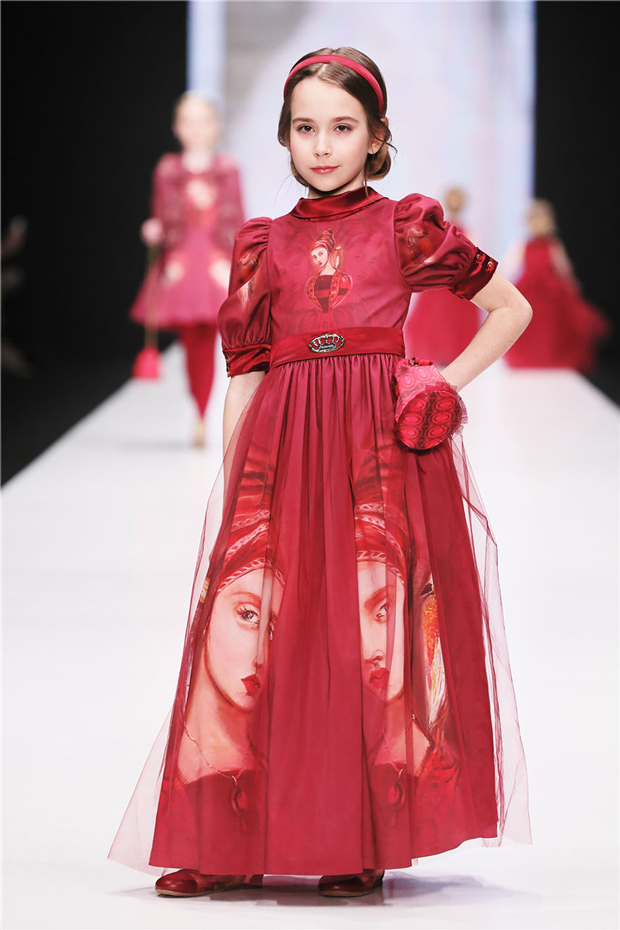 I'm more than taken with the drama and theatrical majesty that is Junona! Hailing from Bulgaria, Junona and head designer Petya Delcheva started their kid's line in 2015, having already established a women's line a couple of years earlier. Petra started out designing costumes for her son's ballet troupe and they were so highly appreciated, she was inspired to start Junona kids.
This FW/2016 collection does not spare any bit of opulence, artistry or rich fabrics and colors such as the poppy red. Organza is heavily featured as well as all types of lace.  These designs capture the essence of the everyday princess – a dream for the little girls!  Some of the garments are hand painted or have exquisite prints. Junona uses hypoallergenic fabrics and all linings are 100% cotton for maximum comfort.
The boys line is absolutely spiffy and formal and well, definitely not every day in any way. Take a look at all the high fashion on the Junona website.