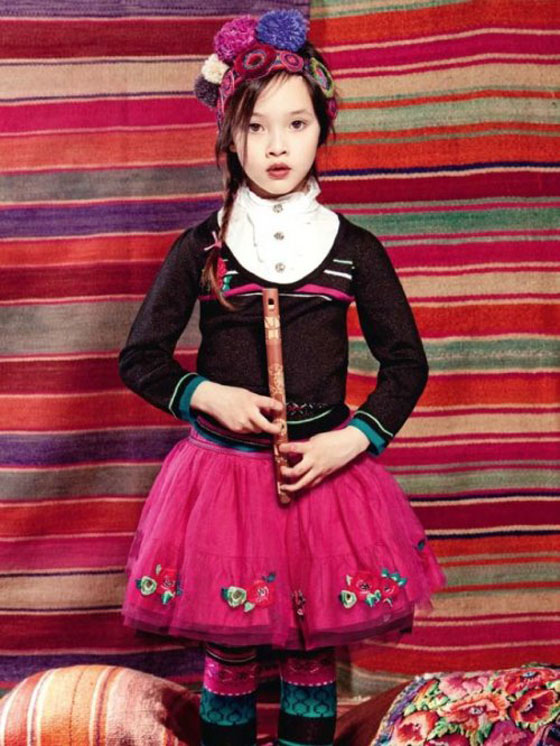 This season's Kenzo Kids collection is an ethnic fantasy! The flower embroidered tutu above is exquisite as are all the tights and the amazing headpieces. The whole Peruvian fusion inspired theme is so colorful and rich and I love the way Kenzo has taken the edge off with the solid grey coat below with just a touch of embroidery and faux fur.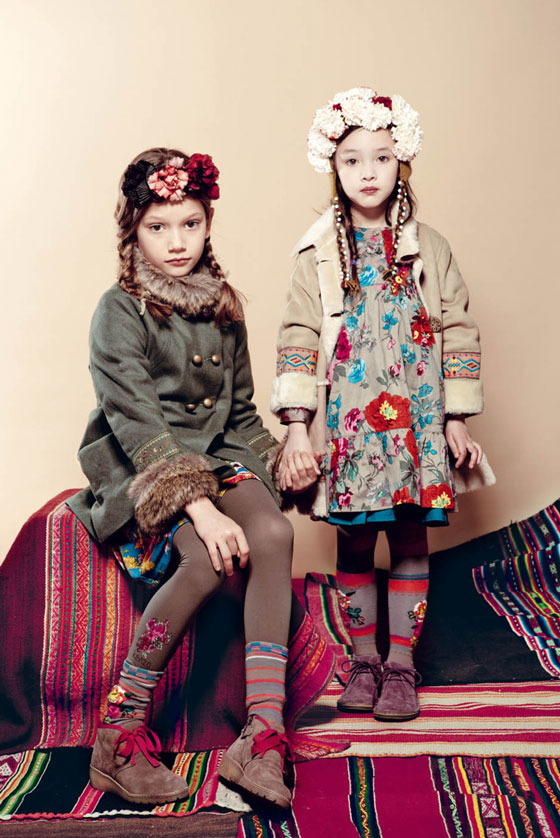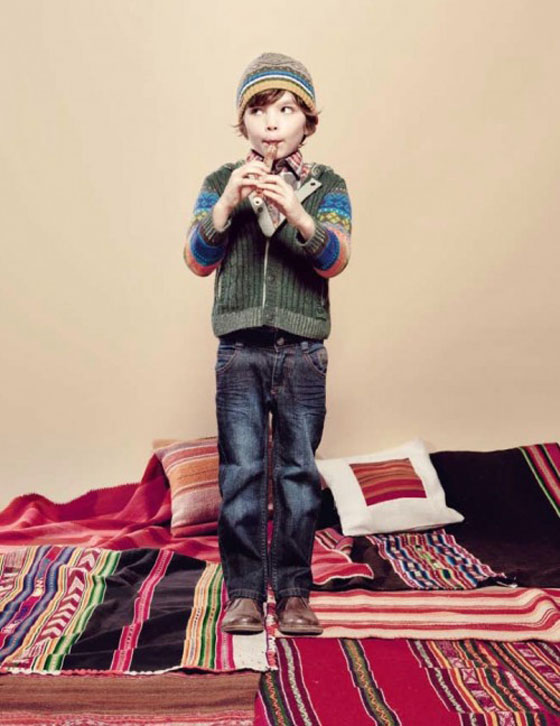 The boys part of this collection has the ubiquitous jeans and stripes and checks but some of the sweaters are more adventurous like the one above with the colorful sleeves.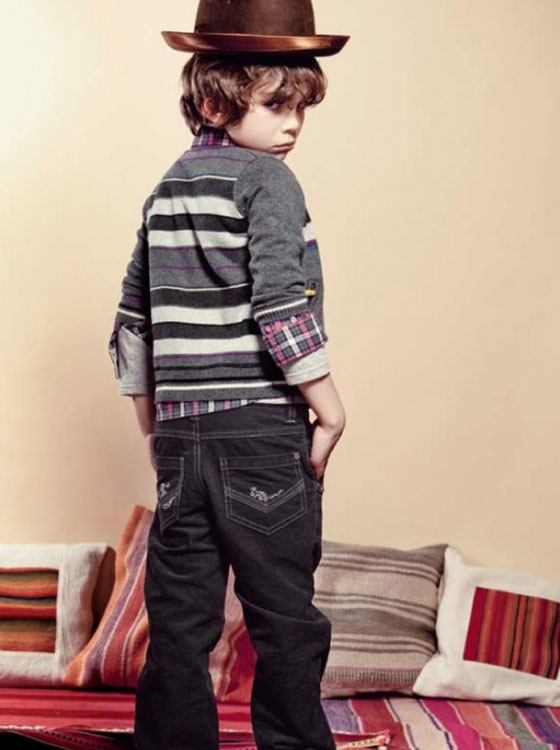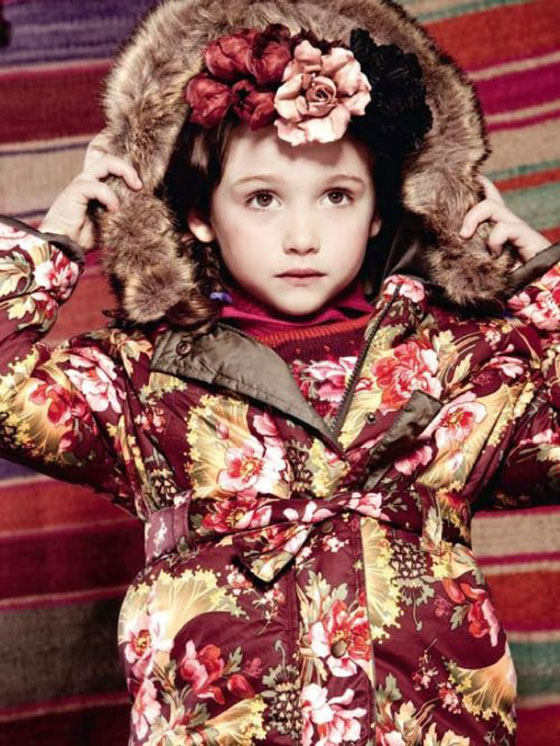 This floral padded jacket has a kind of Petrouschka feeling to it. Nice to see these utilitarian jackets elevated to high fashion.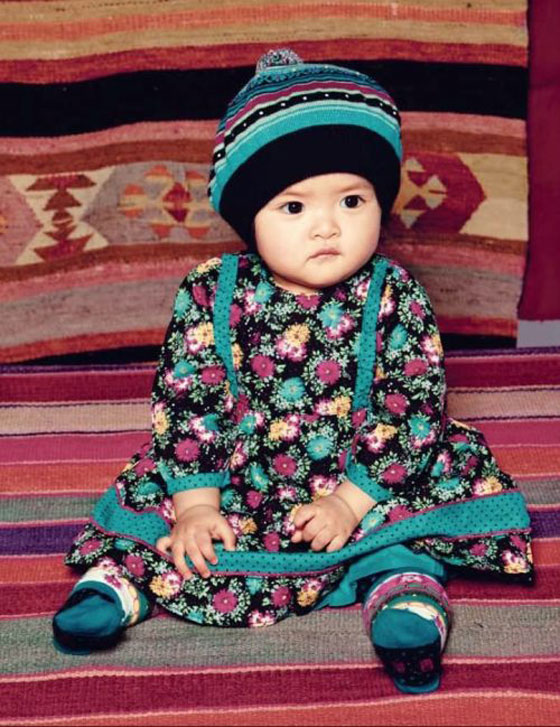 What a gorgeous bon-bon. I'll take her! Collection available online at Mode Kids if you are in Europe or MyLilDarlings Boutique in the US, and of course in select stores.