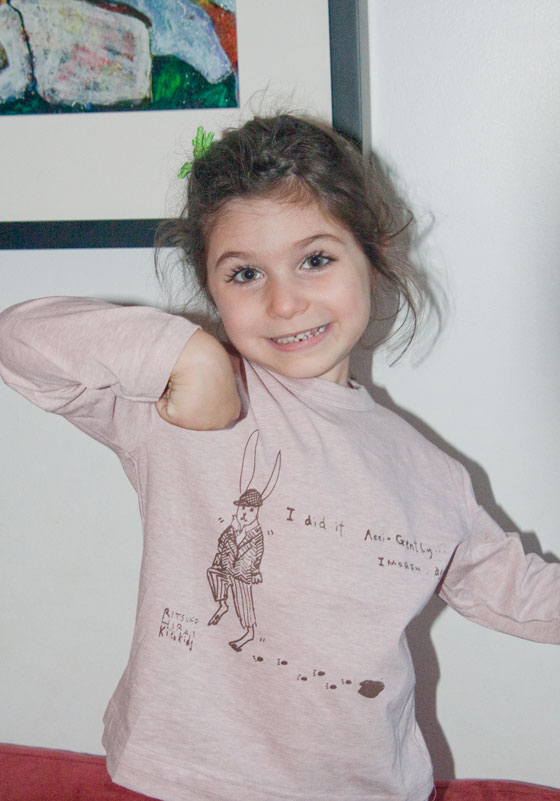 I was invited to afternoon tea today (you know I love that – see  About) at the headquarters of Kicokids with the very lovely, owner/designer Tia Cibani and picked up this cute and quirky tee which is part of their Smarty Quote program. Every season, a search is conducted throughout the Kicokids fan club for cute and smart quotes from kids and the winning quotes are re-interpreted and illustrated by the talented Ritsuko Hirai, a contributing artist to Kicokids. So, if your kid/s come up with some gems, go ahead and send them in to info@kicokids.com. Your little one could win their own tee and a feature on the Kicokids News page! This is open to kids from all over the world – you just have to send the translation along in English. These tees are available on their website and from selected stockists.
When I asked Oona if I could take some photos of her in the tee, she jumped at the chance and said, "Oh yes, 'cuz then I can make funny faces". She actually said, "Ah oui Maman, parce-ce je veux faire les grimaces et tout". And sure enough, here she is hamming it up. Think she gets that from her actress mom? Hmm.
(Oh and in case you are wondering, the beautiful painting of the house in the background is by my talented and dear friend Dionne Lew).