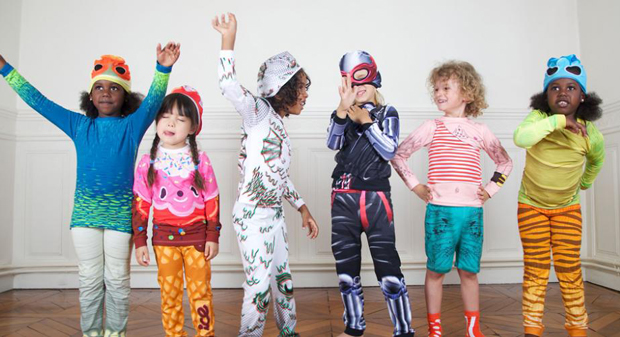 Wow! These Kid Them All pajamas are too cool. This is a new French brand of kid's pajamas for ages 2-11 and they are knocking the socks off the world of pajamas. These very unique pajamas not only serve as costumes and as vehicles to ignite the imagination and create stories, they are anti-nightmare.  (Well, that's what they say on their site!)
Kid Them All is a limited series of art on pyjamas by renowned street artists, illustrators and graphic artists. This label breaks all the rules and  their pyjamas often come complete with accessories… and there is a character for all kiddie tastes. And on top of all that, they are comfortable.

Here is their website!