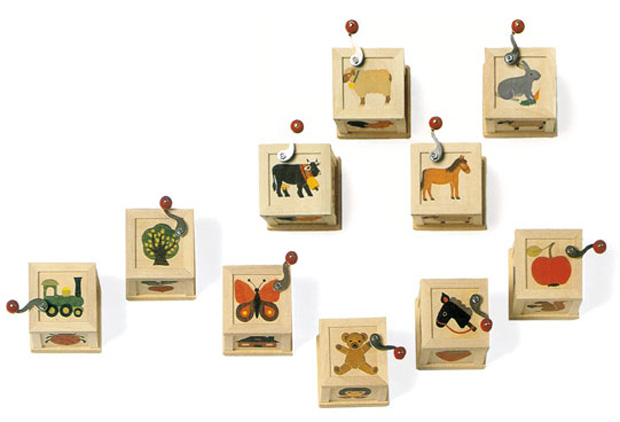 Wooden toys have an allure for me that is boundless! Something about the solidness and substance and simple playfulness and nostalgia. And I'm guessing I'm not the only one.
Kathrin Kiener practically grew up in her uncle's timber yard, and in the process fell in love with all things wood—so much so that she founded Kiener Toys. Today, the Swiss company handcrafts quirky wooden toys; from mobiles to dolls and games, each with a charm of their own, and a quality to be passed onto another generation.

Kiener also works with "Das Werk- und Wohnhaus," a Swiss program that employs socially and mentally impaired men and women to work as carpenters crafting the toys. You can purchase them online at Swiss Made.