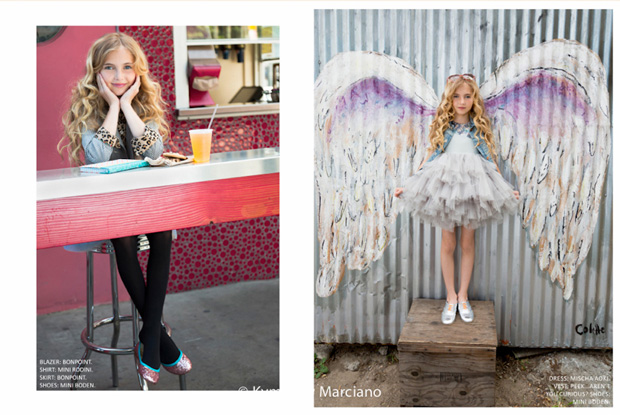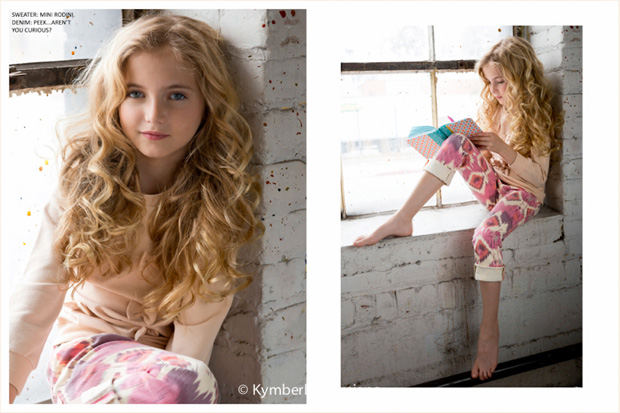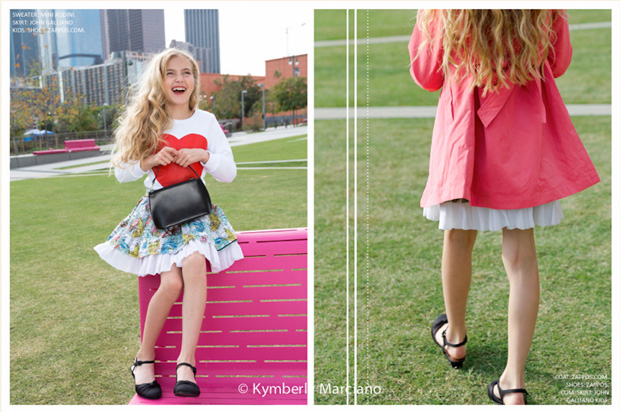 I am so thrilled to share some lovely work of my friend, Kymberly Marciano, a very talented kids' fashion photographer who hails from LA! We met at the Petite Parade fashion show for which she had the job of shooting all the kiddos and we had a tea together. (We all know I love that!)
And above are some shots from her spread in Miss Bradshaw a couple of weeks ago. Below, some from the Norman Rockwell inspired story in the last issue of Babiekins magazine , shot at Magnolia bakery in LA. What I love about Kymberly's work is how the kids in her shots all seem to be filled with inner light.  Very sweet. Here is her website so you can see more loveliness!  See below, also my mini-interview with Kymberly.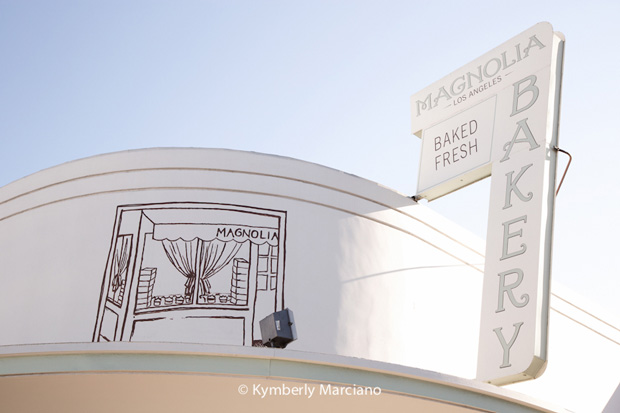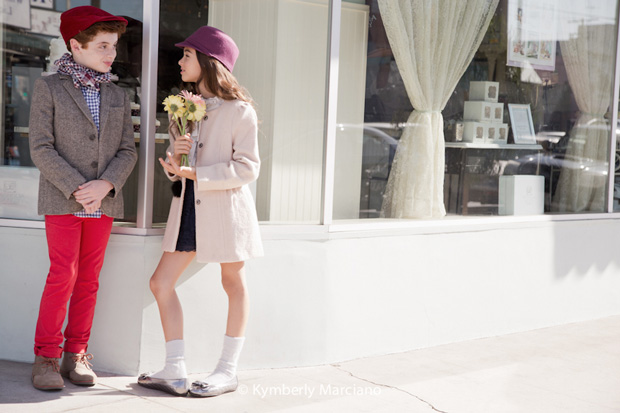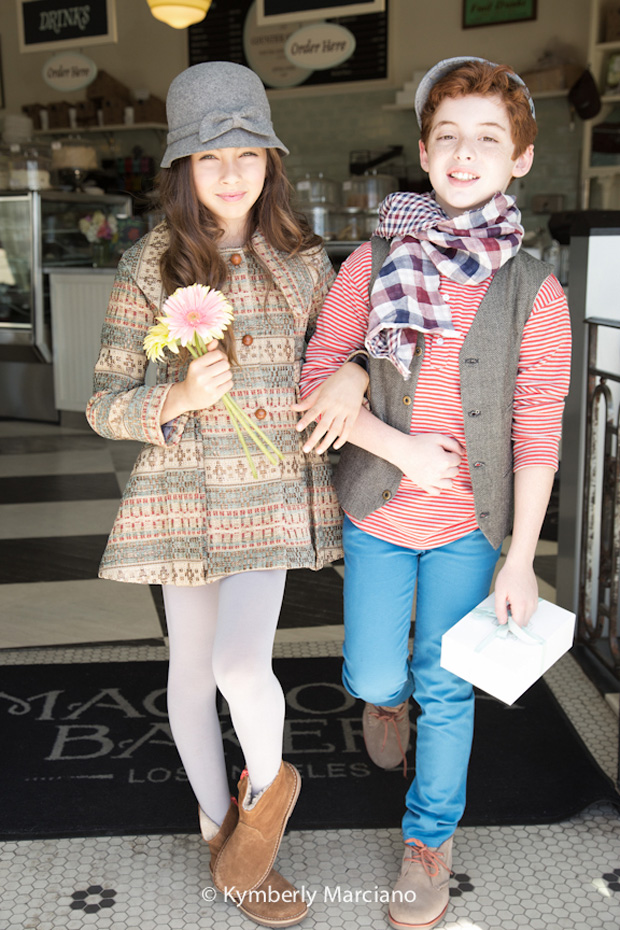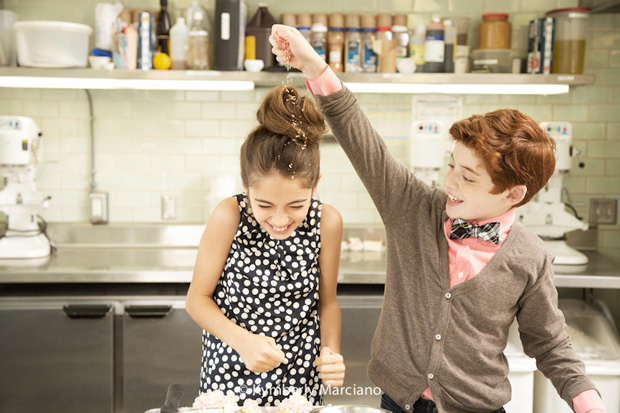 Jeanne: What inspired you to get into children's fashion?
Kymberly: With my strong background in fashion, I was very stimulated by the world of fashion overall. My start in the kid's world was actually with kid's beauty and haircare. We developed a brand inspired by my daughter. I soon developed a kid's haircare line for Guess kids, launched it and was their spokesperson in late 1994. It launched so successfully that it led to a entire line of baby and kid products for Guess. As I moved away from my modeling career and had another child, by 1996, I saw the massive potential in the larger kid's market. I saw the huge trend starting, with designers expanding their brands and introducing kid's and layette lines. Naturally, I hopped on this immediately, and began to seriously commit myself to the children's photography market. By 2000, I had established Kymberly Marciano Photography and shot my first editorial for Vogue Bambini. I continue to photograph children of all ages, and I work with philanthropic organizations with an emphasis on kids causes.
And, of course, I love being a wife and mommy.
Jeanne: What is your current inspiration for photoshoots?
Kymberly: The ambience and the atmosphere influence me enormously. Trends in fashion most definitely inspire me, and get the creative juices to flow. I'd have to say the color Emerald Green will be the source of inspiration for my next shoot!
Jeanne: What is your favorite time during a production or producing a shoot?
Kymberly: Over the years I have developed a strong ability to cast great talent, oversee production on all levels, and strongly believe in creating a narrative with a beginning, middle and end…I conceptualize and collaborate with other creatives, enjoy the research and tactile part of the process, I prefer to scout all my shoots personally, and am lucky to have a great team to help execute our sometimes ambitious projects! Shoot day is the absolute best part, seeing the fruits of everyone's efforts and talents come together!