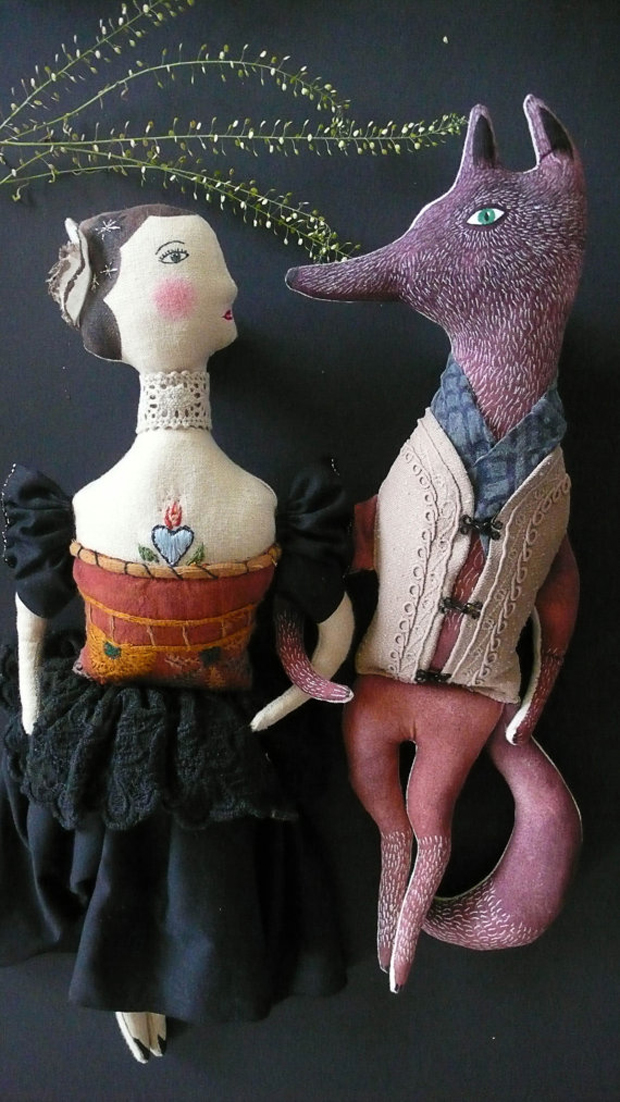 PANTOVOLA Textile Folk Art Dolls are folkloric, fantastical, dreamlike textile art pieces and dolls hand made by Edinburgh based artist Anouk de Groot. These are more art pieces than toys but I'm sure that kids would be thrilled with them.
Animals and magical creatures are hand stitched, painted, dressed and embroidered using unbleached cotton, watercolors and coffee, and lots of beautiful vintage and antique fabrics which Anouk collects from local thrift stores and markets.
Says Anouk" The PANTOVOLA dolls are inspired by the magical world of childhood that is so full of fantastic imagination and wonderful creatures, by nature and it's remarkable animals, plants and flowers, by the romance of nostalgia,by the memories of my own childhood, like visiting a puppet theater in an old farm with my gran or of dreaming away for hours staring into all the different rooms of the Victorian dolls houses displayed at the Rijksmuseum in Amsterdam, getting lost in these miniature lives."
Each piece is entirely unique, not a second one like it will be available on the entire planet or any other planet!

Check out her Etsy store and all the other lovely one-of-a-kind creations.