A fashion film debut of Autumn/Winter 2012
What an amazing follow-up, second season for Lanvin Petite, (their first collection is debuting for Spring/Summer 2012). This girlswear label is inspired by the brand's creator Jeanne Lanvin and her beloved daughter Marguerite, and focuses on ages 4-10 years. For the new silhouettes of Lanvin Petite Winter 2012, designer Alber Elbaz took his inspiration from the wardrobe of "Lanvin Mommys" with a very strong line of gorgeous coats within the collection. The fabrics are also a focus of this collection: they play on the matte and shiny textures with winter colours of anthracite, black, grey and navy and splashes of color. And the really adorable part is that these outfits all have dolls that accompany them wearing the same miniature outfit – a trend that is becoming more and more widespread. The collections are sold exclusively in Lanvin stores and there are already a few outfits and the dolls on their online store, here.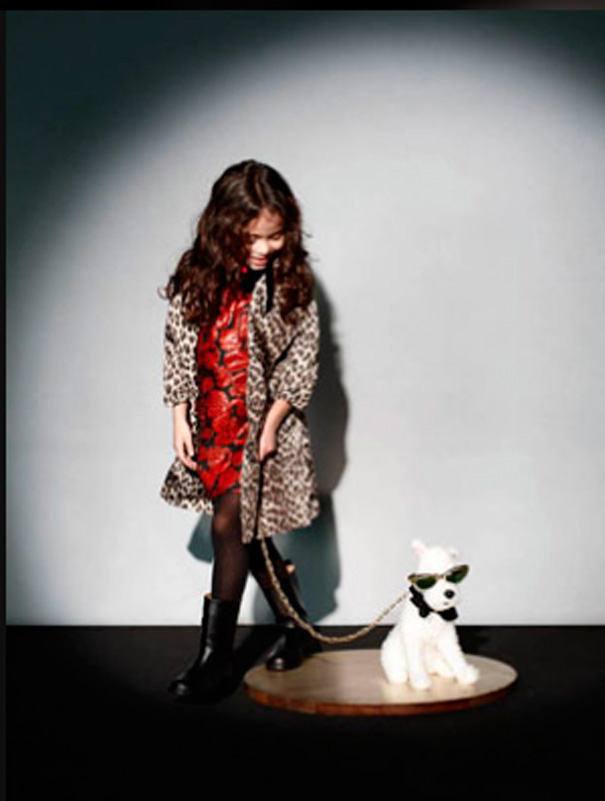 Unexpected mix of red floral and cheetah prints – love the dog too!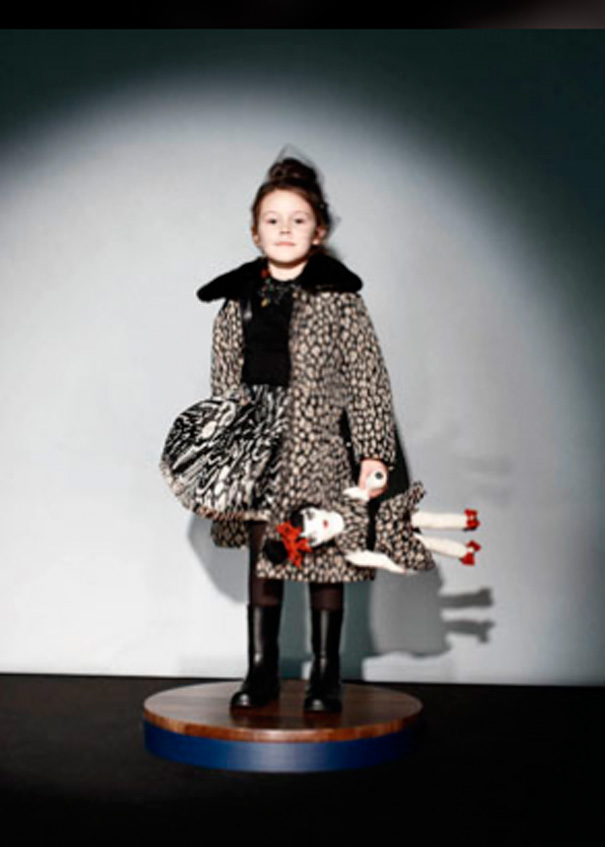 Another cat print and an interesting wavelike print for the dress – very chic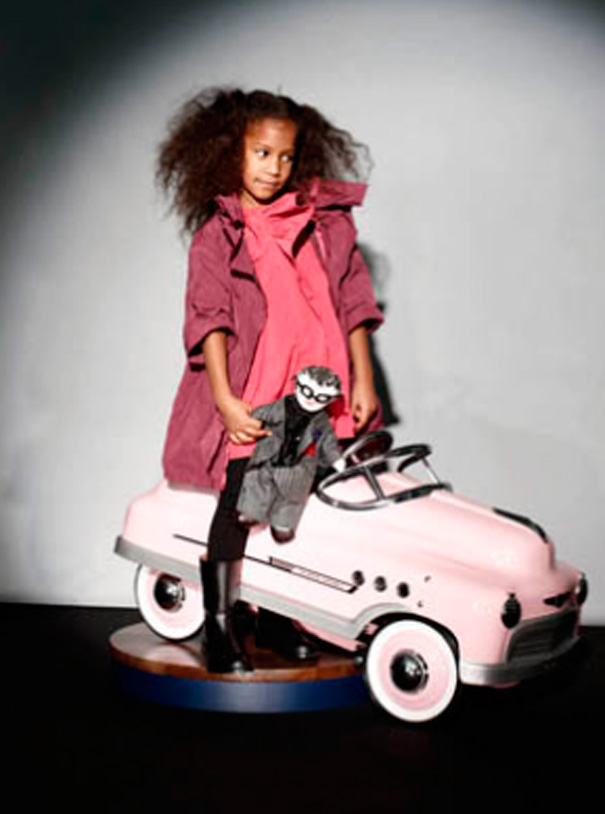 A stunning outfit with pinks and washed out burgundy – something Jackie O about the coat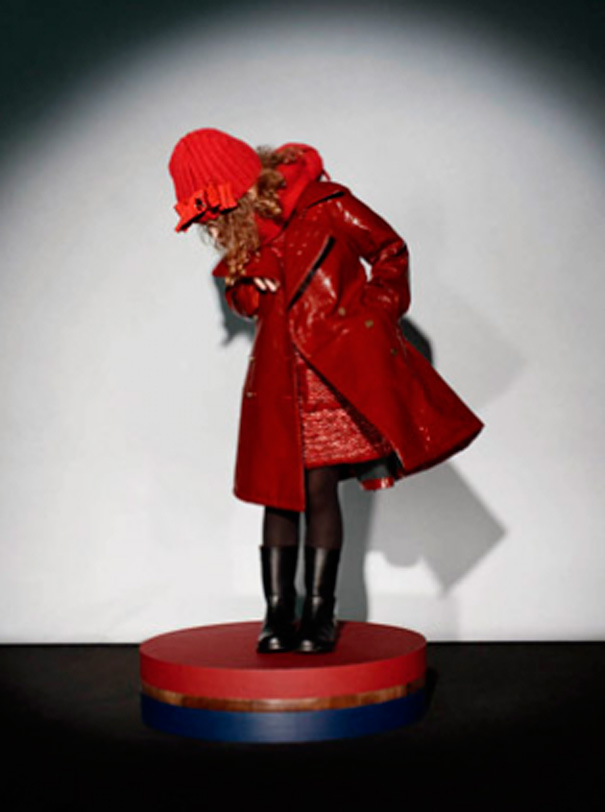 This one just wins me over completely – a rhapsody in reds!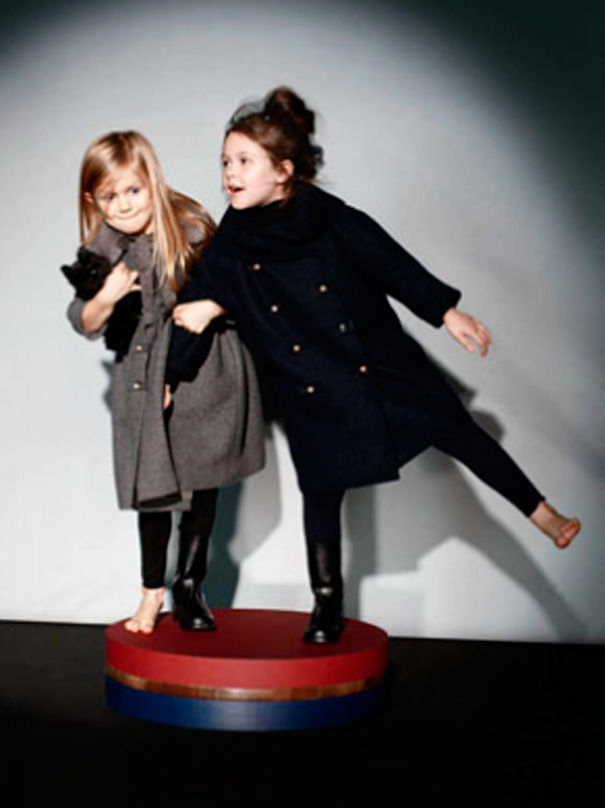 Wearable and classic woolen coats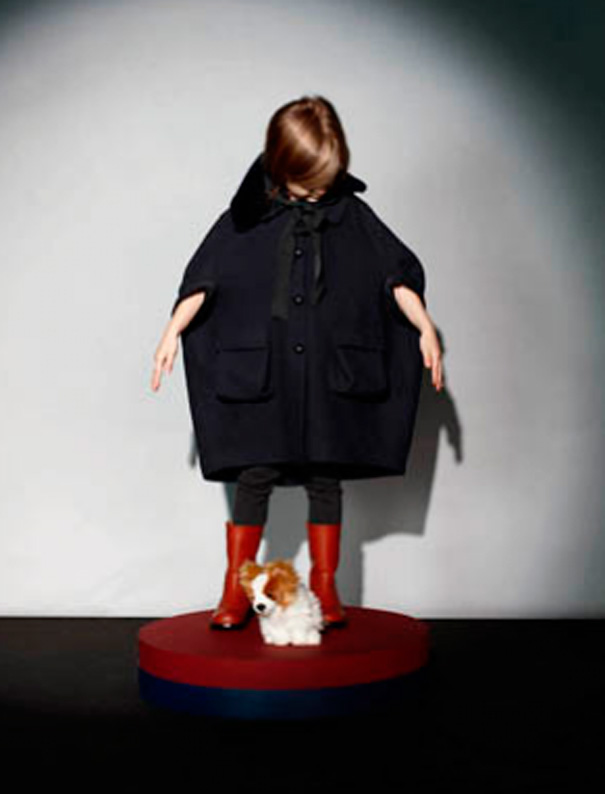 Another great coat in poncho style in classic black