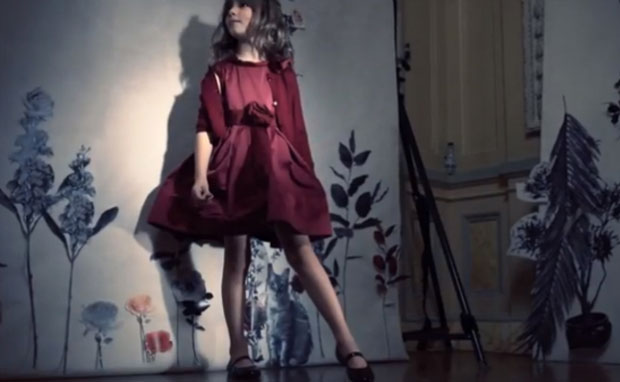 In case you haven't seen this yet, I'm of course loving what Alber Elbaz has dreamed up for this season. Fairy tale princesses and heroines: the Lanvin Petite collection for winter 2013 combines savoir faire with candy pink dreams. And I am enjoying the simplicity that this label has taken on since their start a few seasons ago.
They've very artfully borrowed fabrics from the women's range and couture finishes combine with sequins and brightly colored calicos to create a wardrobe for elegant and very pampered little girls. To view the entire collection visit: www.lanvin.tumblr.com
And check out the sweet behind-the-scenes video below, and see what Elbaz's candy pink dreams are made of!