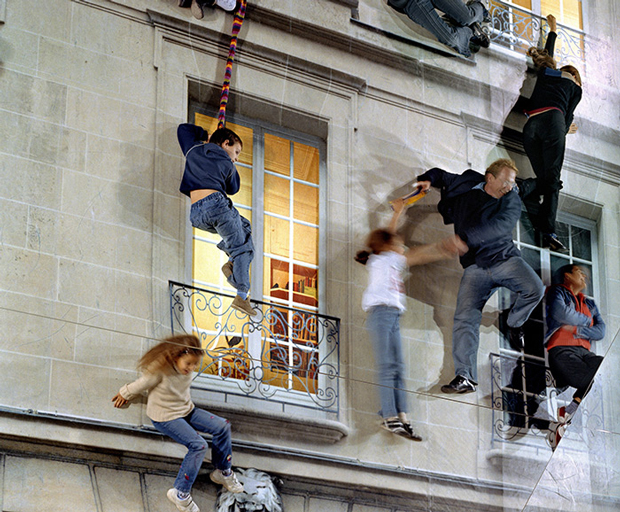 Look at those crazy kids playing at being Spiderman! Or, so it appears… Leandro Erlich's brilliant installation, Dalston House, allows people to interact with a building's facade placed horizontally on the ground.
Argentine artist Leandro Erlich was commissioned by the Barbican in London to install a version of his wildly popular optical illusion that creates the visual effect of instant weightlessness. Using a wall of giant mirrors propped against a huge horizontal print of a Victorian terraced house, visitors are free to climb and jump around as their reflections appear to move freely without the pesky effects of gravity. The piece was erected in Hackney just off Dalston Junction on a disused lot that has remained vacant since it was bombed during the Second World War.
The experience is free to all visitors and will remain up through August 4th, 2013. One more reason I would love to visit London again very soon!
All images courtesy the Barbican