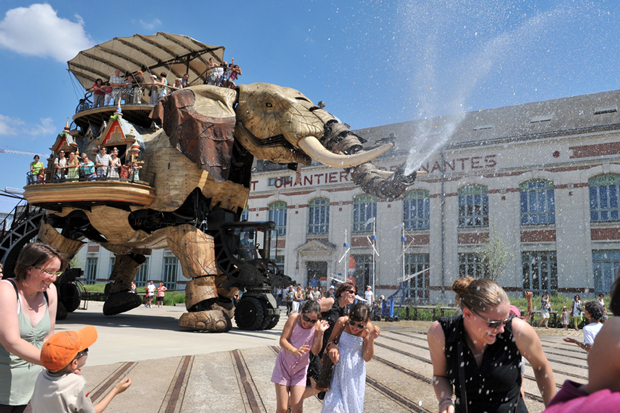 Les Machines de l'île  in Nantes, France, are a totally unprecedented artistic project. The brainchild of François Delarozière and Pierre Orefice, it is a mix of Jules Verne's "invented worlds", the mechanical universe of Leonardo da Vinci, and of Nantes' industrial history, at the site of the Nantes former shipyards.
This is a unique experience which is a performance and art piece which involves the spectators.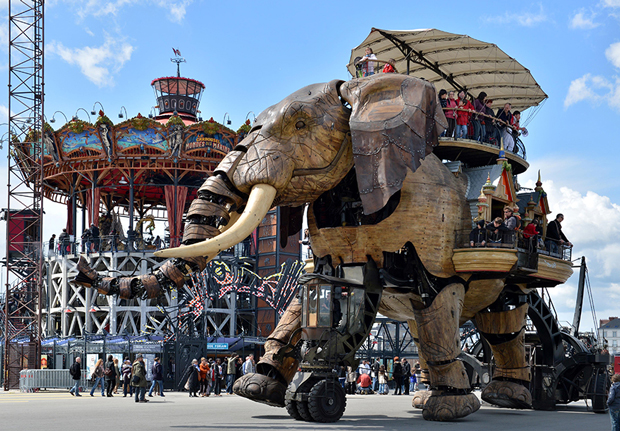 These incredible animal machines were born from the hands of the constructors of the company La Machine.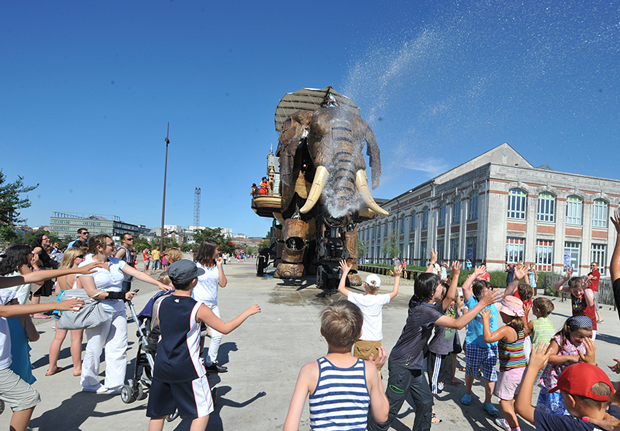 The two designers also chose to put the entire creative process on display, from the very first sketches drawn by François Delarozière. The entire construction process can be seen for all the sculptures, whether steel or wood. The behind the scenes and process enhances this one of a kind performance art that is both entertaining and educational.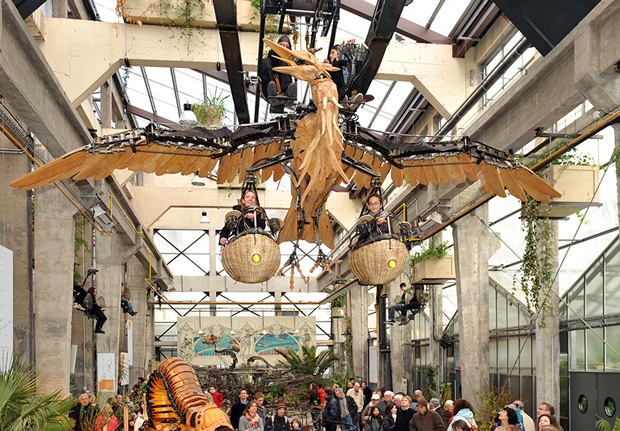 The machinists who are working to place the Machines in motion and bring them to life explain how the mechanisms work and how they were developed. During the tour / performance the Machines periodically awaken, suddenly turning into animals or monsters.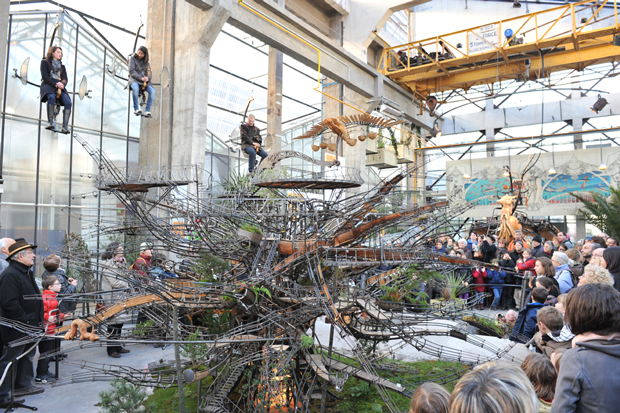 The universe of the Machines is designed for all ages and the adult and children's world merge. Parents are as much a part of this experience as their kids. I for one, would travel very far to experience this. Would you?