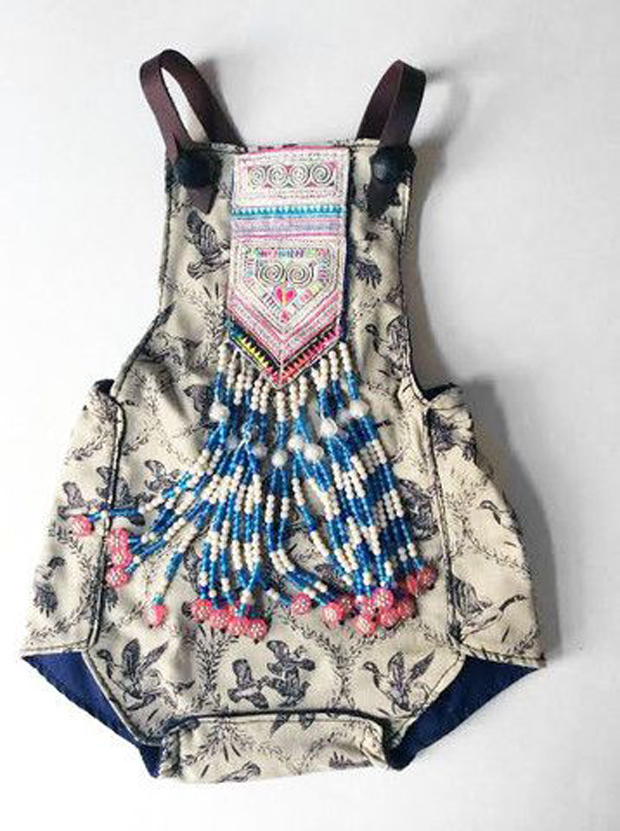 Liboosha – This crazy Beautiful Bohemian baby wear label is knocking my socks off! The playsuits especially are so adorable. I always loved playsuits for babies. They are for me the quintessential, classic baby item, actually. And this amazing twist and rebirth of the baby suit is exciting.
Inspired by her daughter, Happy, and Bohemian bloodlines, the designer of this exceptional, handmade label set out to create a line of baby girl clothing that was eclectic and extraordinary. And she succeeded in a big way.

Using lush, vintage, hand woven textiles with intricate details, every piece is a treasure that will last a lifetime plus more.
Here is the Liboosha website.