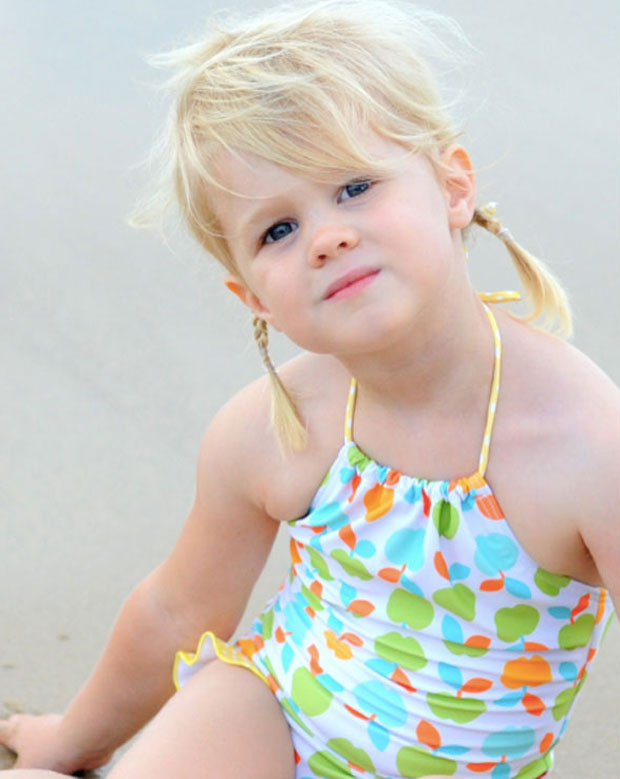 I couldn't wait till next summer to show you this adorable retro swimwear from Lil Ludy, an Aussie label that I just discovered. Even though summer just ended over here in the States, in other countries, they are just getting started. And well, we are still buying swimwear for swimming lessons and early Autumn trips to the beach – just need to throw on one of those fab rash guards below!
This unique brand is reminiscent of a 70's childhood with all the fun and great vintage prints – all original and simply sweet. And everything in the Lil Ludy collections is produced in a sweatshop free and ethical environment which sustains the local community. Can't help but love that too! Check out the irresistible red polka dot number below.
To see the full range, check out their website, right here!