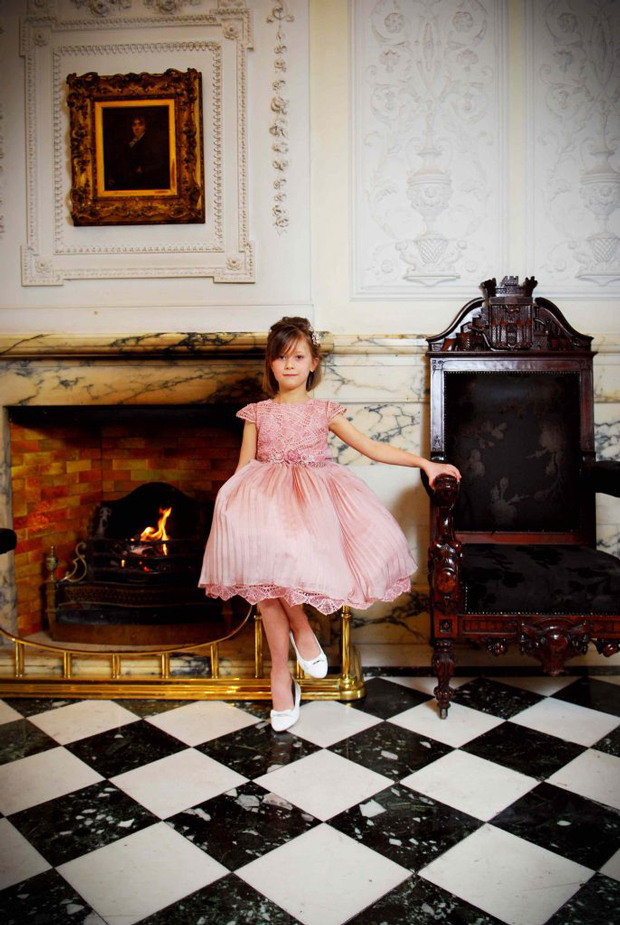 This gorgeous label, Little Emerald from Italy, produces Luxury Lace Creations based on lace patterns from the Renaissance period. This very unique label only produces one collection a year and is extremely intricate in their handiwork. Of course, this is the high end of the luxury kids' market, so not for everyone!
Little Emerald has two basic silhouettes:  the classic princess ball dress look or a simple shift like cut, both with stunning lace bodices or overall lace bodies.
There's an interesting history of Renaissance lace on the Little Emerald site, which highlights the inspiration of this label and how they  have revived the traditional methods of lace making. And also how lace has been used for royalty.  And that's where your little princess comes in – the modern princess in all little girls.
You can purchase ready made dresses on their site or have them made to order right here.