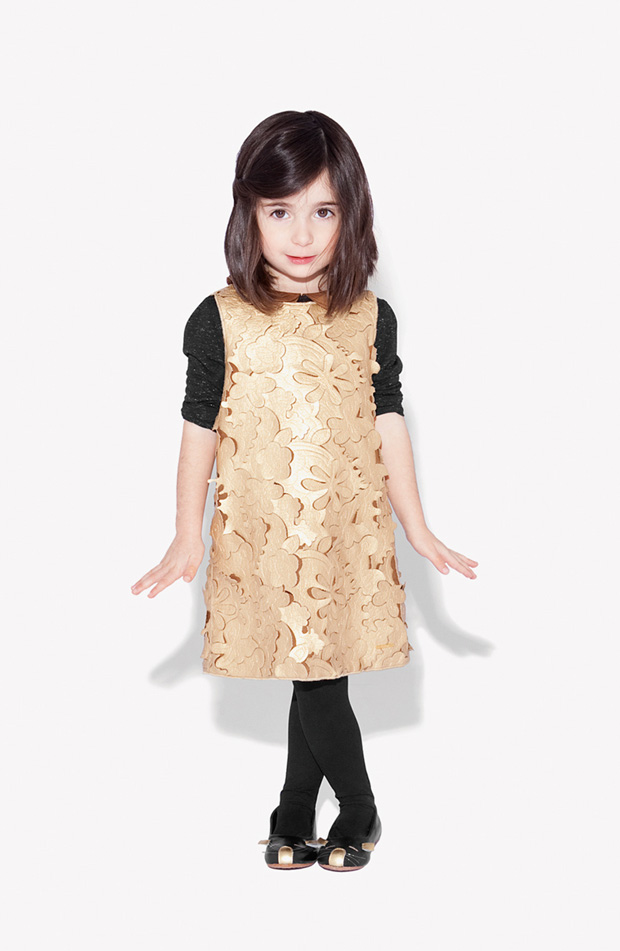 What a delightful cutout dress in gold! Also, adore the mouse shoes.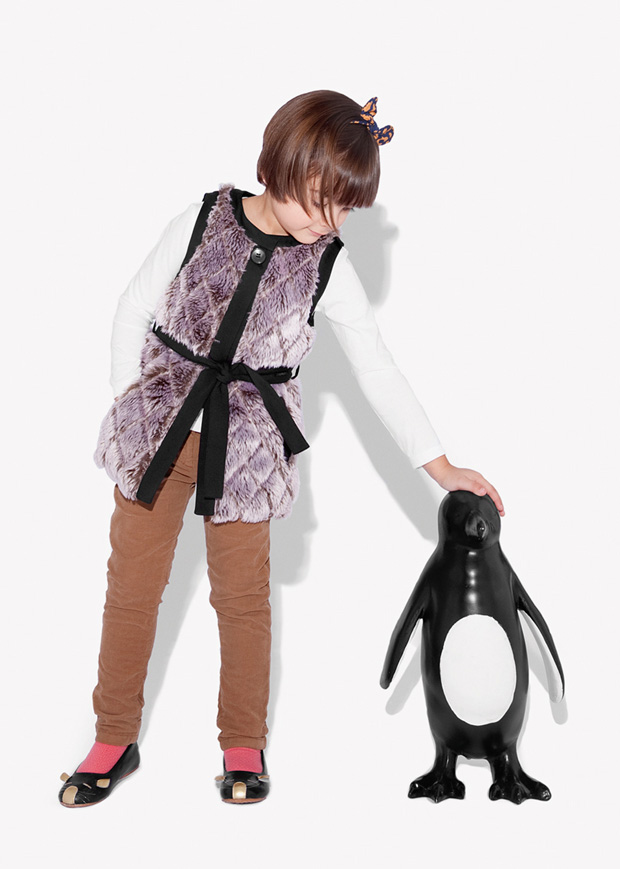 Another great look with the furry, quilted vest.
The new Little Marc Jacobs line for FW 2012 offers a concentration of Mix n' Match for kids 0-12 years. Iconic Marc Jacob signatures are scattered throughout the girls' collection of three themes, "Like a Bird", where knits and crochets are queen, "Jungle Family", humor and glamor in a joyful range where the animals of the jungle are king. And then there's "Purple Heart", for end of year chic and sparkle, with 5o's inspired dressy, but comfy outfits.
As for the boys' collection – a play on marrying contrasting fabrics and colors beautifully. Available online at Little Marc Jacobs or if you are in Europe, Atelier de Courcelles.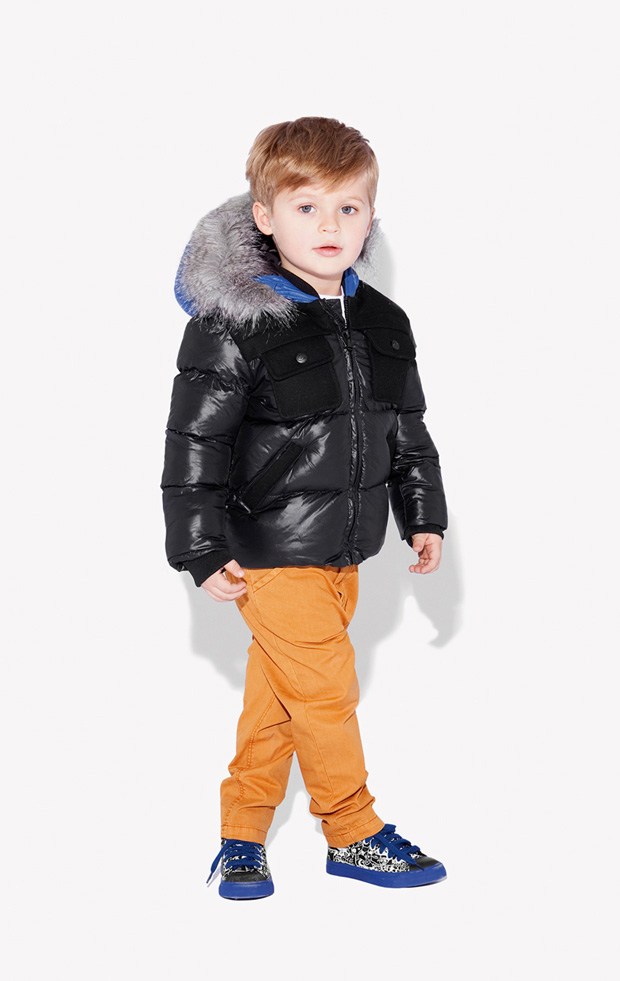 Boys cool with unexpected winter yellow and puffer jacket.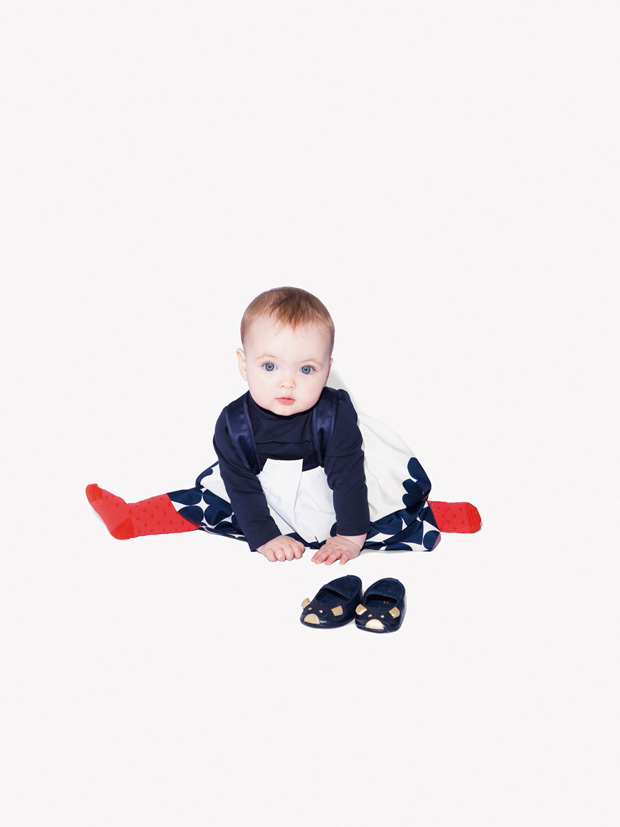 Sweet looks with oversized heart print on this adorable jumper.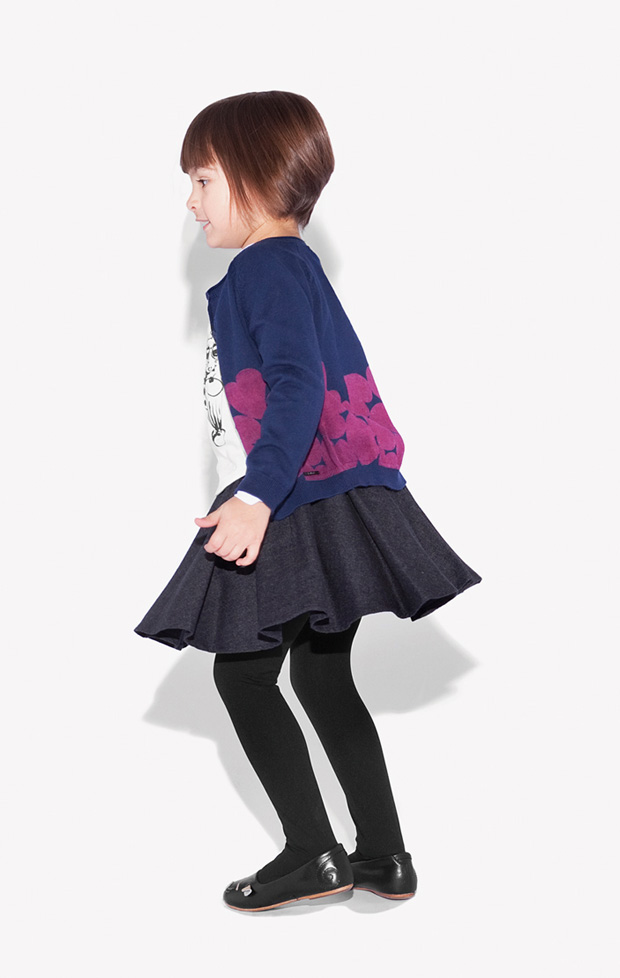 Full woolen skirt with more hearts on this upscale casual cardigan.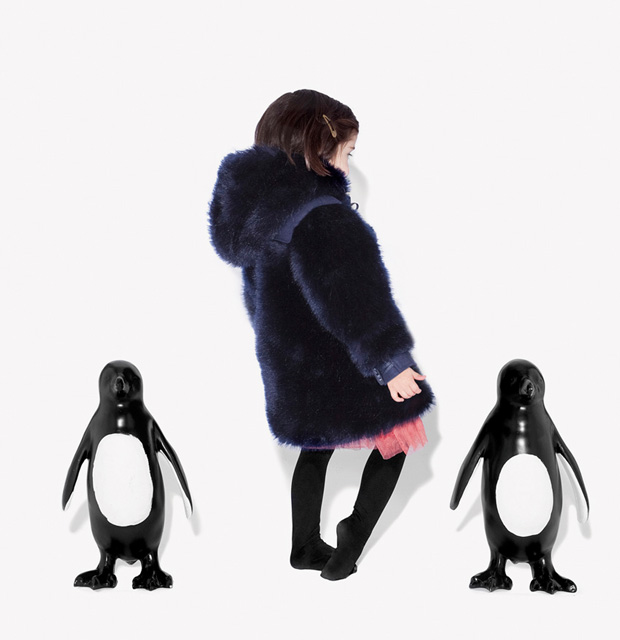 Luxurious winter faux-fur with great, large hood.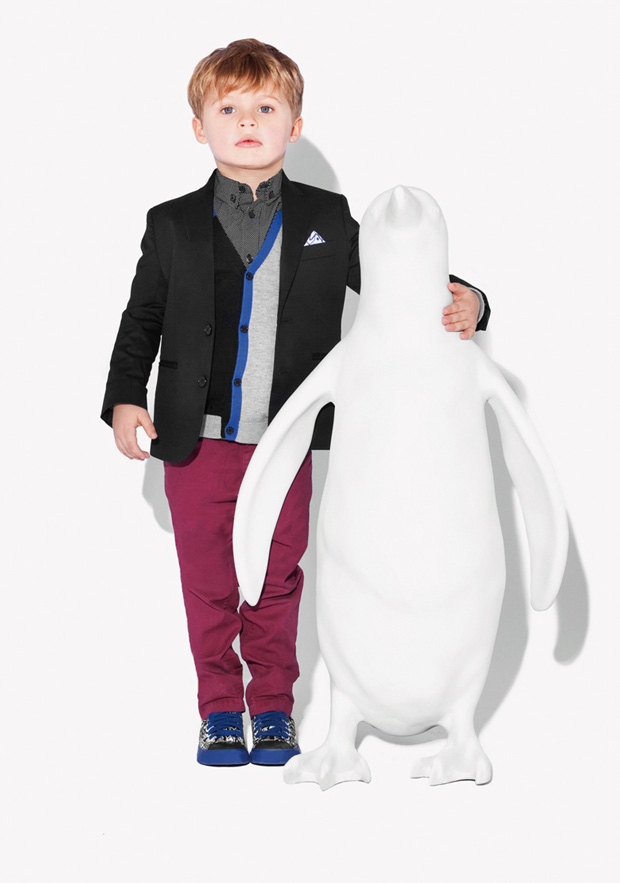 Striking asymmetrical color block sweater with cranberry pants…nice.