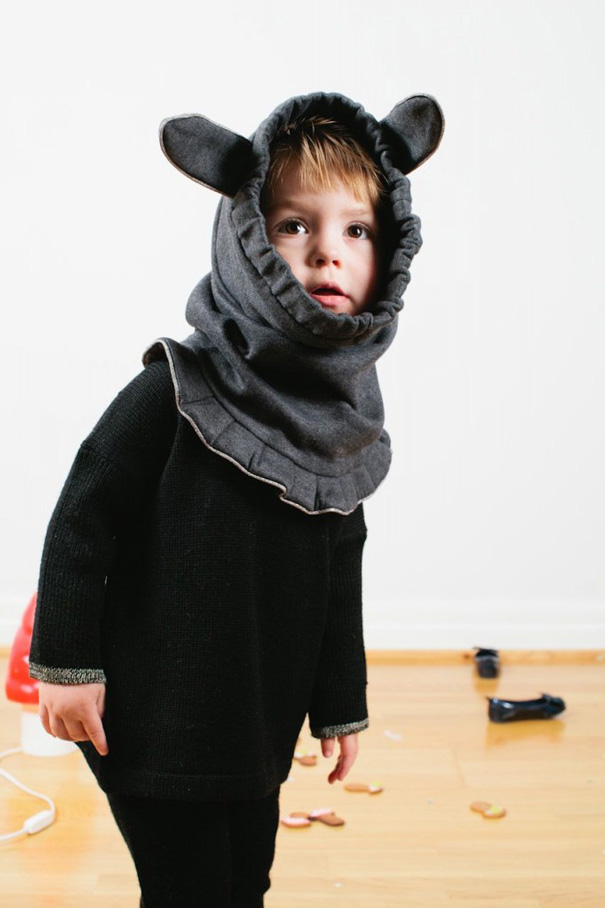 Amazing cashmere bunny/hood with metallic piping- looks super warm and adorable at the same time!
What a gorgeous and playful range from French label Louloueskimo for Autumn/Winter 2012! This season, Loulou has tumbled down the rabbit hole and finds herself in Wonderland. And what fabulous clothes full of sparkle and hand knitted merino wool and cashmere she has to wear while she is down there! There are glittery tutus and bunny ears and all sorts of fun things that any girl would love. Started by two moms, one an interior decorator the other fashion designer, Louloueskimo also produces lovely bed linen and other beautiful little trinkets for girls between two and six years old. Check their site for stockists!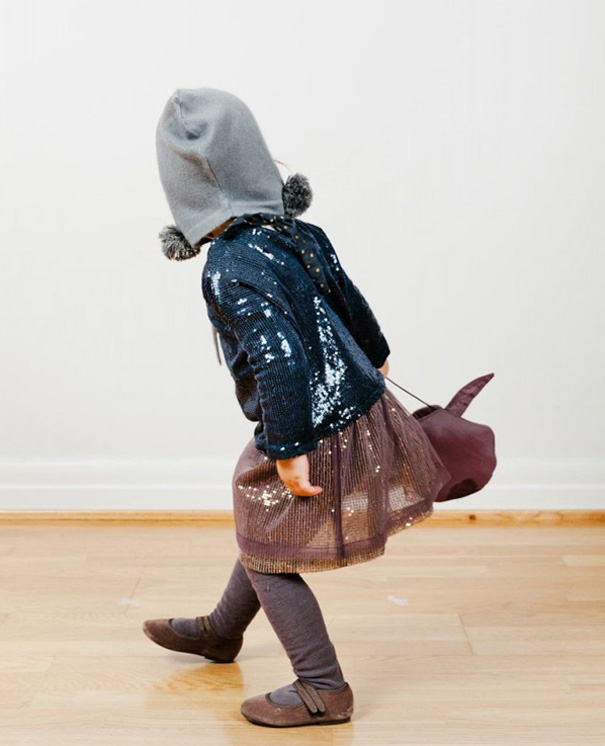 This sparkly party outfit is exquisite and the taupe and midnight blue are beautiful together.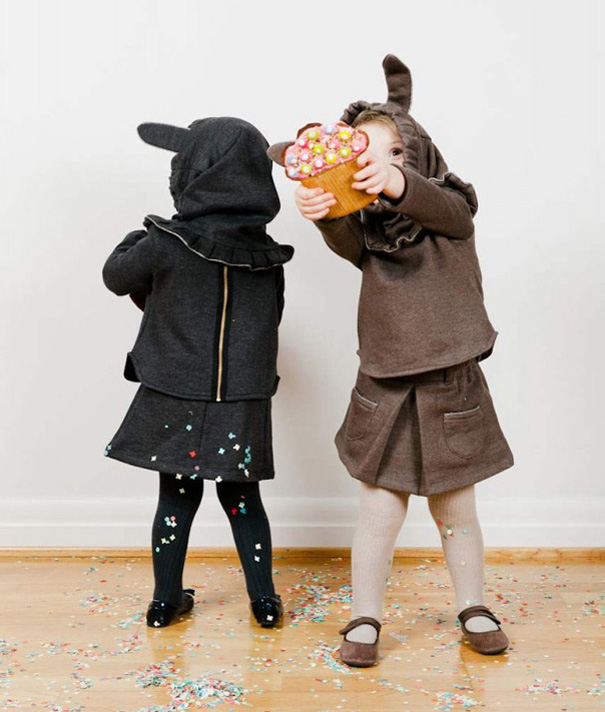 More bunnies with sweet matching tops and skirts. Love the zipper down the back.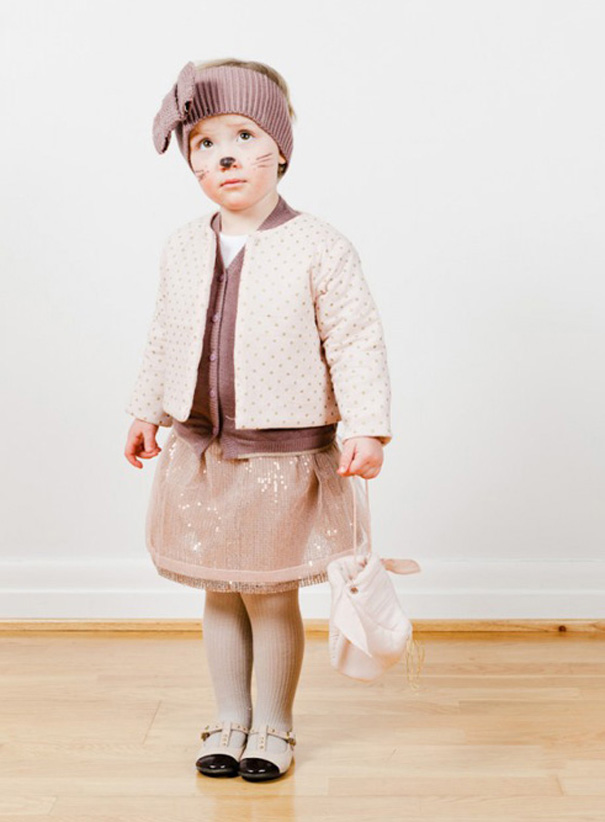 Another gorgeous skirt and fleece top outfit in taupes and tans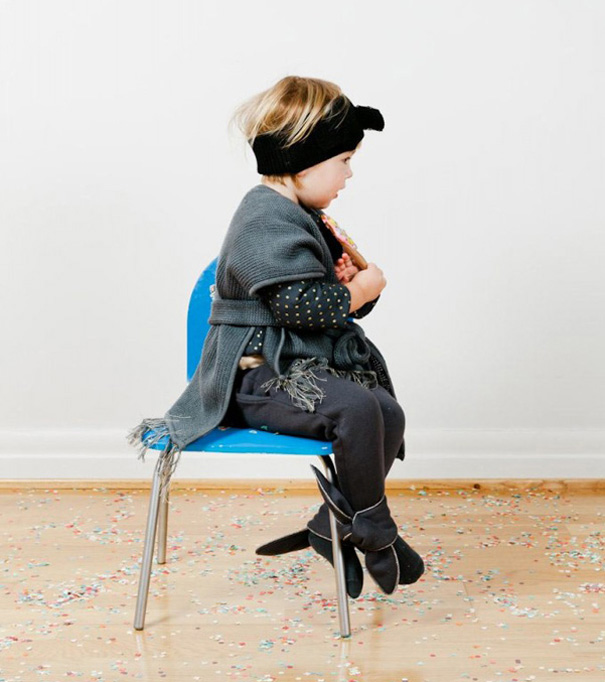 Great anthracite poncho-type sweater and cute ankle warmers