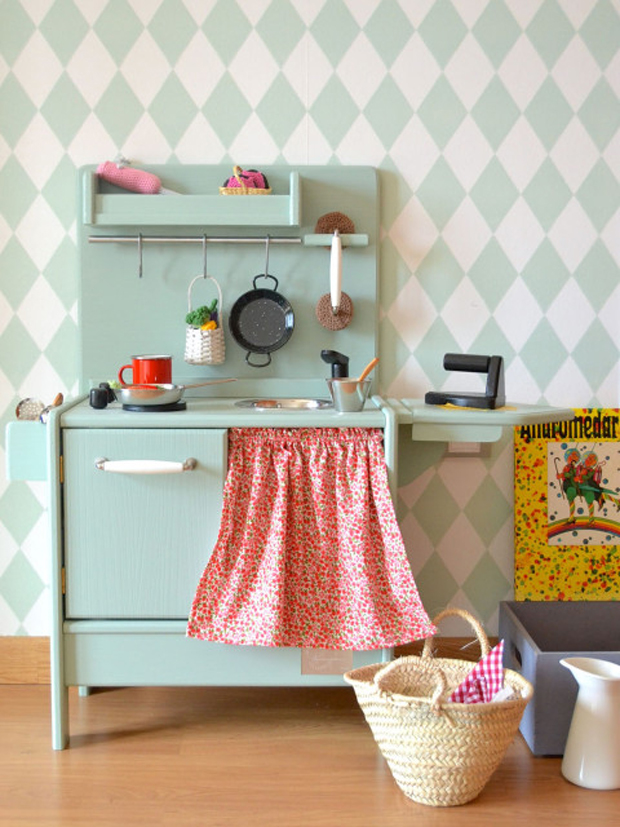 Macarena Bilbao, the creator of handmade wooden toys, makes beautiful kitchens and dollhouse and other delights out of wood.
She made the first one for her kids and put it on her blog and people started ordering them. She never looked back!  Based in the Canary Islands, Macarena cuts, sands, paints and varnishes her eco-friendly toys. The toys have a lovely retro style and she does customize and speaks with her clients to make sure it's exactly what they want for their little munchkins.

Take a look at her wonderful online store. And if you don't see what you like, just ask her!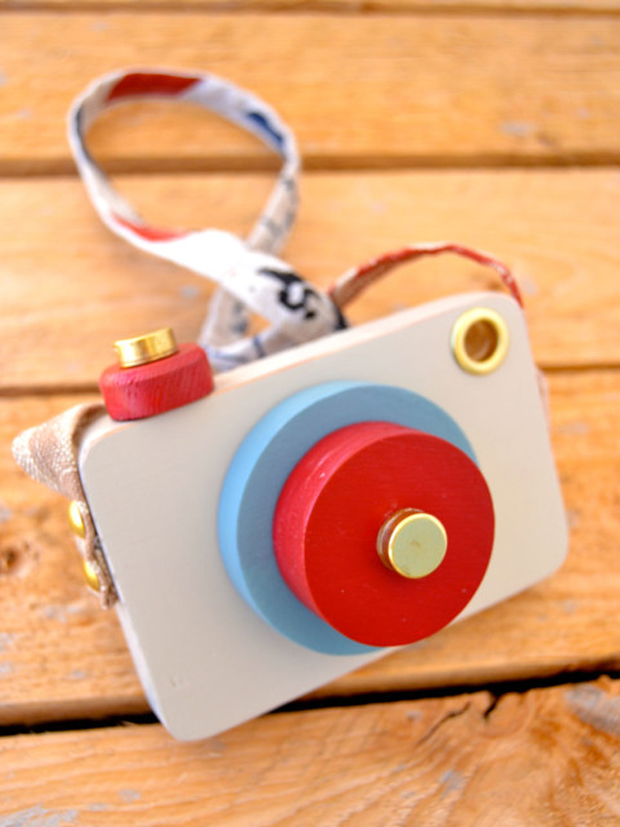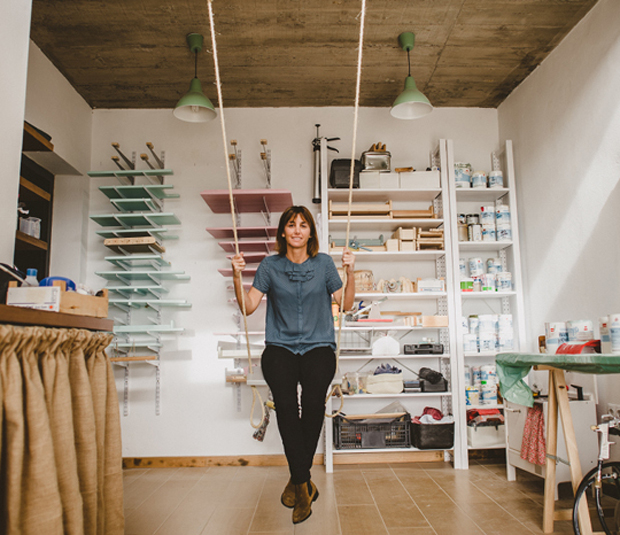 Here's Macarena swinging in her workshop.