Jeanne Omlor & Correspondents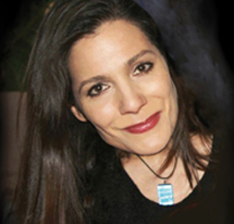 Jeanne Omlor (pronounced Zhan)
I was born in California and whisked off to Australia as a young girl, where I fell in love with the ocean and afternoon teas. My "satiable curtiosity"  took me to Asia, Africa and all over Europe. I lived in London for a while before making Paris my home for 6 years, living in a garret like Mimi (in La Boheme), minus the hand muff, and tragic ending.
Trained as a fashion designer and then actress (I even had a role in No Reservations!) and singer, I also worked as a director, short filmmaker, and food designer for a cordon-bleu chef. I paint, sculpt or create installations whenever I can, which these days, means three-minute bursts whilst juggling answering a million questions about monkeys, or…
I love art, beautiful objects/spaces, preparing special feasts with friends, and I have an unrelenting admiration for human expression. I watch way too many movies. I adore children's books, fashion and shoes…and I don't mean just for them! I admit I'm seduced by the opulent and magnificent, but also like giving old things a new chance at life, kind of like the Velveteen Rabbit. And I too, would like to be a real rabbit.
I'm married, and mother to two beautiful and feisty little girls, Oona and Solène and live in Greenwich Village in New York City.
Oona, my eldest says often, "On a une vie merveilleuse, n'est-ce pas Maman?", which means, "We have a marvelous life, don't we Mama?" I'm glad she thinks so.
Business Coaching and Social Media Strategy
I also have a flourishing practice as a Business Coach, and Social Media Strategist: www.jeanneomlor.com and have clients all over the world, as it's all by phone!  I specialize in Women Entrepreneurs and especially owners of kids' fashion labels and I am thrilled to offer readers of Bellissima Kids and business owners a complimentary session where we get really clear, really quick on what's not working for you, what's standing in your way, and how I can help! Just email me at [email protected] to set up a time.
BELLISSIMA CORRESPONDENTS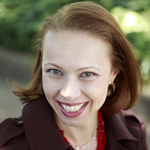 Flavia Fiorillo – São Paulo
I feel very fortunate to have grown up in Brazil, where my grandparents had a farm. I spent all my vacations frolicking in the wild and under the sun. I then lived in  New York, where I spent almost 20 years. After the births of our two children, we decided to move back to this side of the Equator so they could enjoy all the relatives and spend summer seasons at the beach in Rio de Janeiro where grandma lives. Even with my hands full, I just don't sit still. I started writing, first in a blog,  http://mamaesabetudo.blogspot.com.br and later on 2 books about motherhood. I also contribute to Brazilian magazines likePais & Filhos (the local Parents mag), Vogue Brasil Kids and Harpers Bazaar Kids.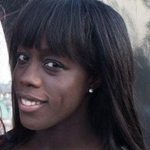 Tabara N'Diaye – London
London-based Tabara N'Diaye is the founder and editor of Bubble and Speak, the official blog for Bubble London. http://www.bubblelondon.blogspot.co.uk/, a blog dedicated to children's fashion, home products and daily inspirations. With no little ones yet, she spends many of her days with a camera in hand capturing all the city has to offer.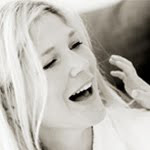 Gina Vide – Stockholm
Hi. My name is Gina Vide. My last name is Swedish and it's pronounced VEE dah. I am an American freelance designer who was born in the heartland and have worked on both shores of the Atlantic with clients ranging from Universal Music to TREK bikes graphic for kids; before meeting my husband, who is French-Swedish and has lived positively everywhere. We are currently raising our international family in Sweden in a place where the archipelago meets the city. I am happy to be here to share things I make, do and find — chasing beauty with my 3 children everyday.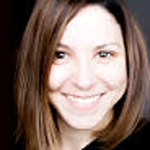 Laia Arriols -Barcelona
My name is Laia. I'm illustrator, photography lover and fascinated by graphic design. The birthing of my daughters reconnected me with my own childhood and creative expression, an aspect in a kind of hivernation state until then. In 2008 begans 
Apanona
, a personal project that wants to aim through illustration and photography the great source of inspiration and creativity that evokes me childhood. "
Apanona" 
name is how my older daughter said "butterfly" when she was two. I found this name very sweet to create things around children's world.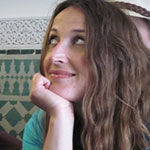 Selina von Holleben – Berlin
I grew up on Northern Germany and got work as a freelance copywriter and journalist in Berlin and stayed here. I had my first child when I was twenty-three, so I was immersed in children' experiences and their imaginations at a time when most of my friends were going out at night or backpacking around the world. Motherhood has been a beautiful prism through which I have seen and done almost everything in my adult life. First I wrote a book for children, a fairytale about a child who doesn't want to cut his fingernails called Anton Schneider. Elfen Couture was born in 2006 and we started making all kinds of things, including furniture, and then finally focused on clothes for girls.  Since my early childhood, I always felt a huge pull towards "the other side" and a never ending curiosity for religions, philosophy, other cultures and human beings. In September 2010 my family and I decided to move to Morocco for half a year to experience life in a liberal muslim society. Our life in Marrakech from February to June 2011 turned into a real adventure. Today, back in Berlin, I enjoy my work with Elfen Couture, still write a lot and love it, get a huge amount from our family life, through traveling, literature, music, art and – of course – Berlin city life.