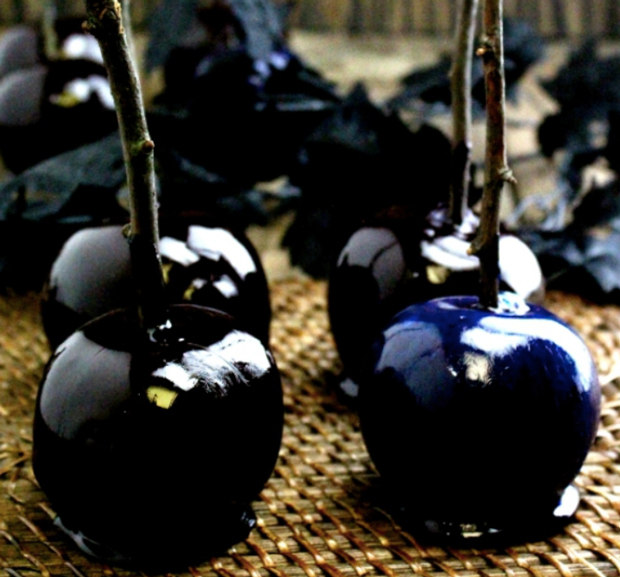 These Poison Apples for Halloween are completely stunning and look completely inedible but they are not! I've decided to start getting ideas for Halloween early this year. Unlike every other year, I would like to feel that it's not all last minute and that we aren't running out the door for all the festivities one minute after we've sorted out costumes!
In any case, the Poison Apples immediately caught my eye and I have to say, I don't think I've seen these before, done so well with the actual branches and black/blue candy coating. If you want step by step on how to make these, go to Wannabite. There is even a video tutorial so you cannot fail at these!
Have a Bellissima weekend!
Jeanne xoxo