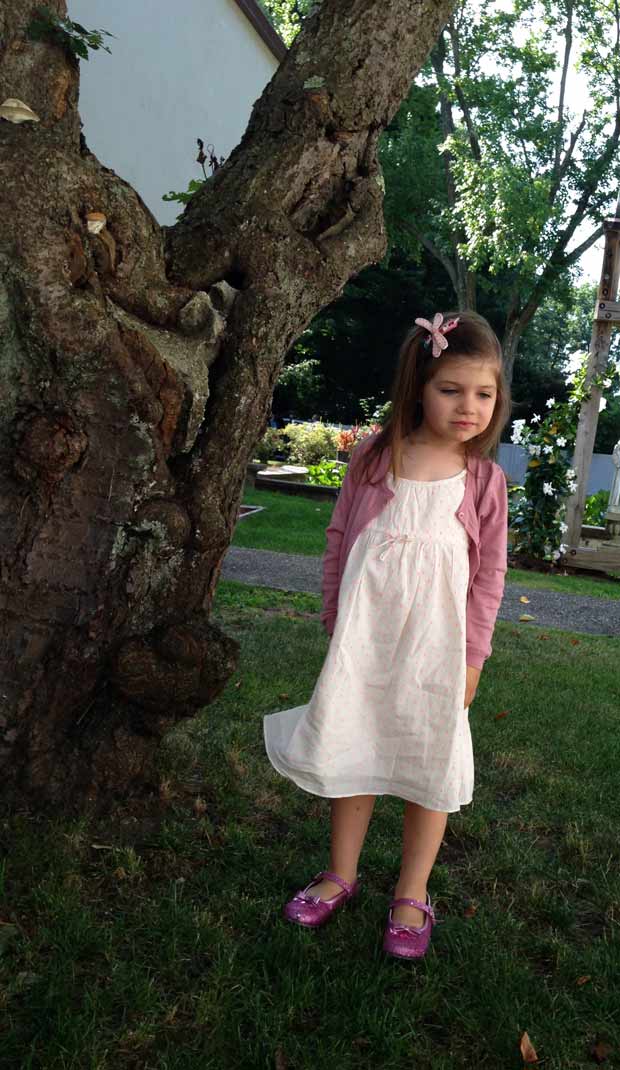 Look who's in Marie-Chantal?! And the great news is that these very dresses, cardigans and a lot of other pieces are all on sale right now.
Oona (below) absolutely loves her Boho, Paisley Maxi Dress  with very delicate pintucking and sweet ruffled neckline. It goes great with that Lime Cardigan. I'm a huge fan of having tons of little cardigans like that in various colors to go with anything.
As for little Solène (above), she is thrilled with her Neon Sundress with woven pink spots and I love that it's lined. Again, teamed with a sweet cardigan in Mid Pink. 
All the boys' clothes are also on sale, so head on over to Marie-Chantal to see what other lovely things you can nab!