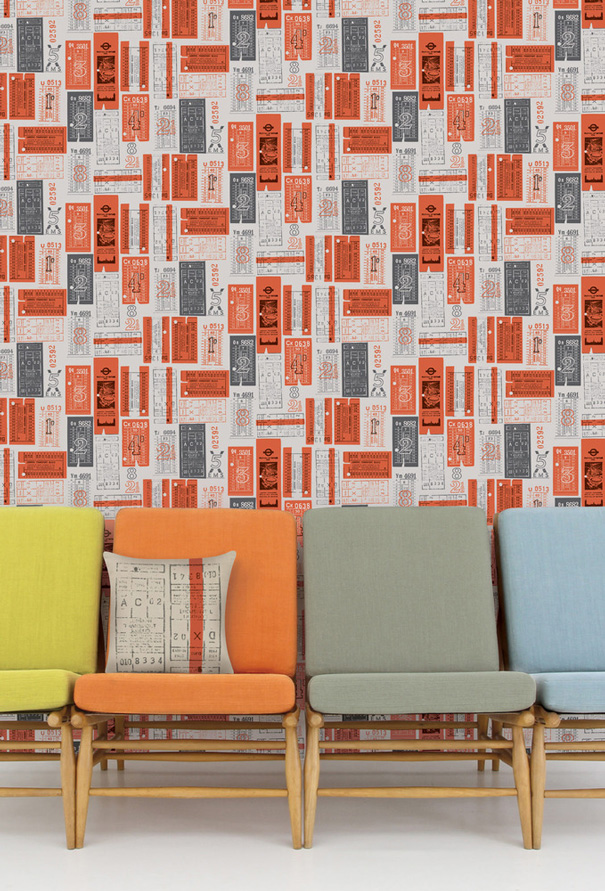 Produced in collaboration with the London Transport Museum, this wallpaper was inspired by their collection of vintage bus tickets.
Okay, it's Le Grand Amour for me with this one. Somehow, the whole range looks like something you would see on Mad Men. Inspired by 20th century pattern design, Mini Moderns is an original collection of contemporary wallpapers and home accessories…and no surprise that they were nominated as Best British Design Brand in the 2011 British Design Awards. They have so many magnificent wallpapers, with matching wool rugs, cushions and other gorgeous items. Here's their website.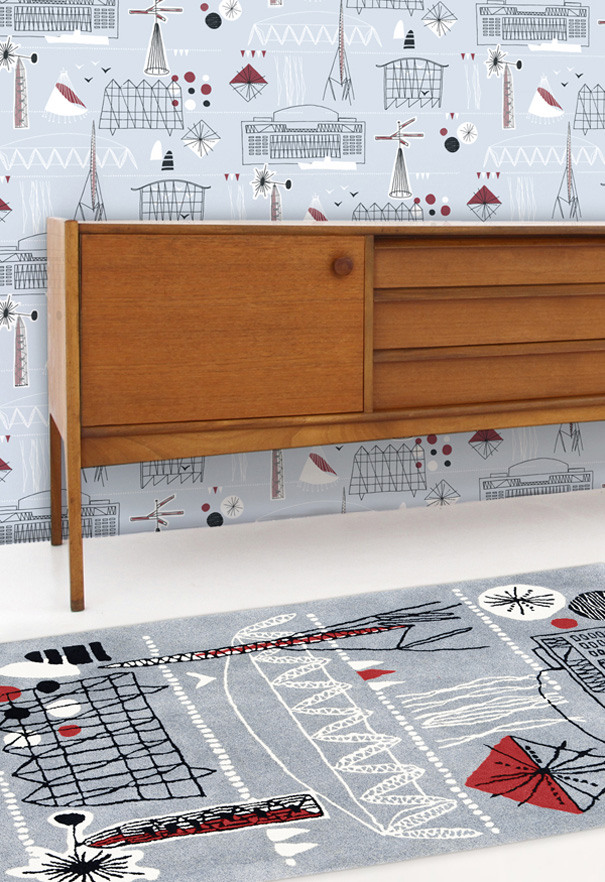 This wallpaper with matching rug and accessories, is inspired by the celebration of the 1951 Festival of Britain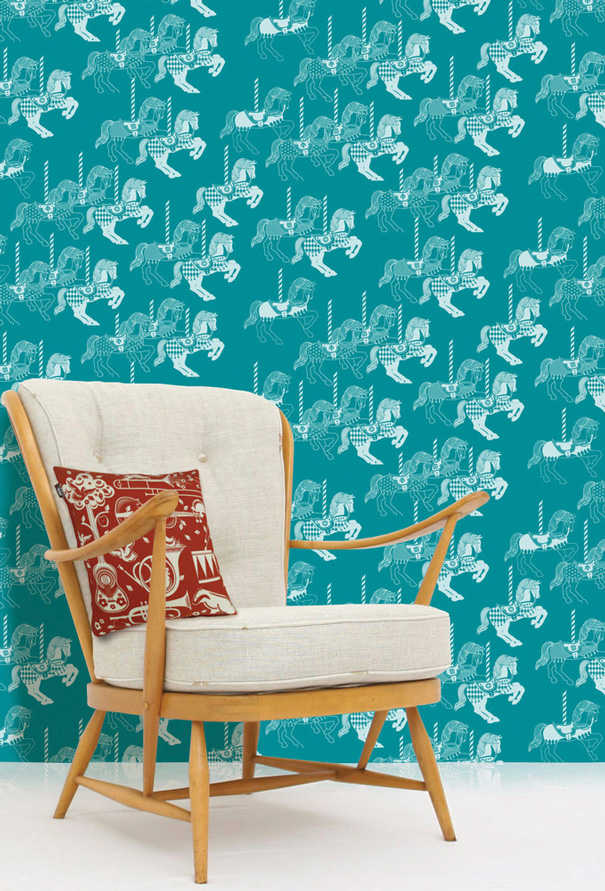 Ah, this one really gets me, of course, as we all know I love the horses and carousels. Bliss.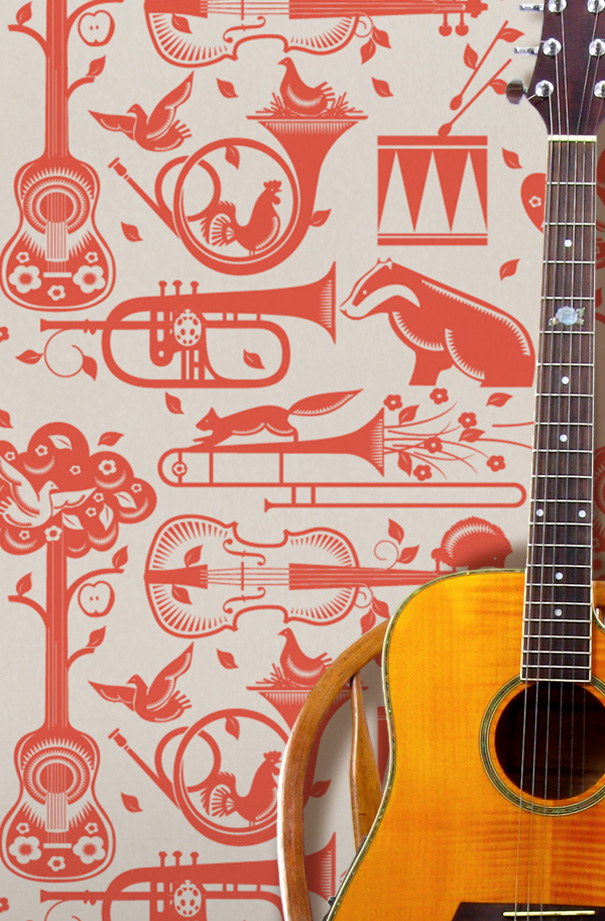 Such an unusual animals and instruments pattern with a certain Russian-inspired quality.