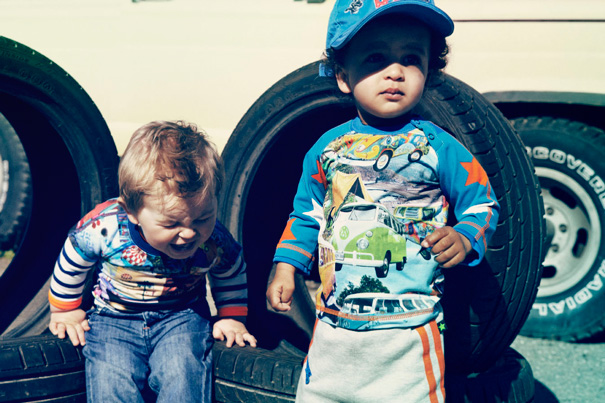 Molo does these montage prints so well.  The boys must want to wear these every day!
Danish label, Molo Kids Spring Summer/ 2012 is not only striking but the kids look like they love being in the clothes! The coming season's daring prints, bright color mixes and quirky styles, together with the Surfer theme is a real winner. I particularly love the photographic prints of animals and montages with VW's and all sorts of other things. They also have a great line of urban swimwear. Check for stockists here.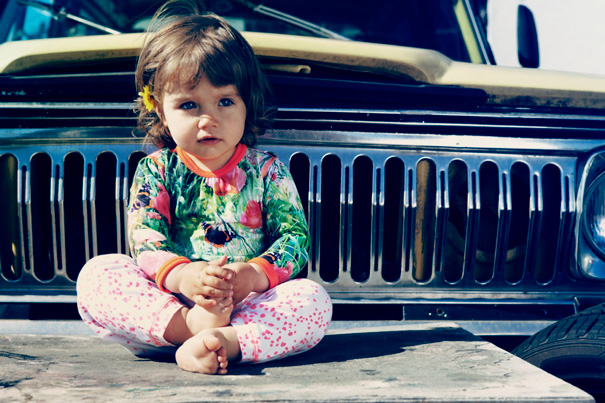 Miss adorable here in her bright tropical print teamed with more delicate print pants. Somehow, this shouldn't work but it does!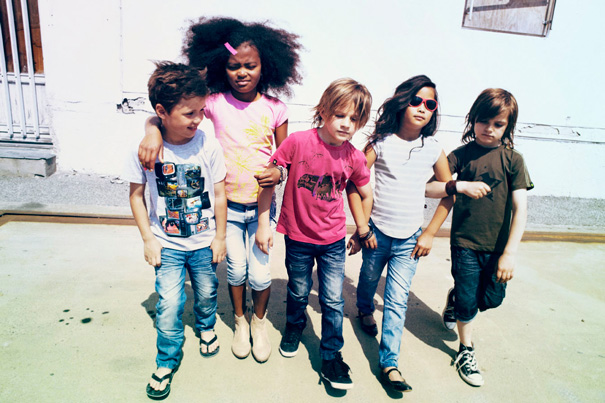 The Cool Gang here with their Molo jeans and selection of printed tees.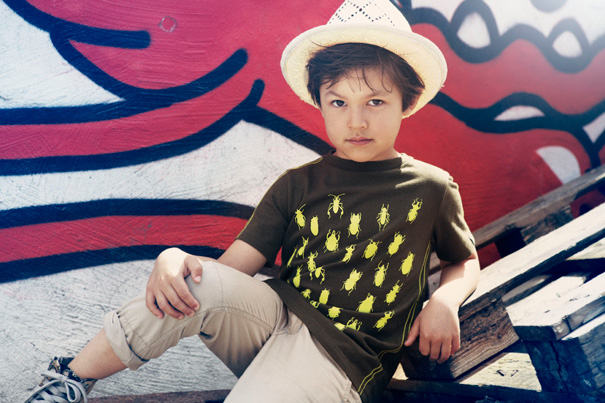 This monochrome bug print is striking and so boyish.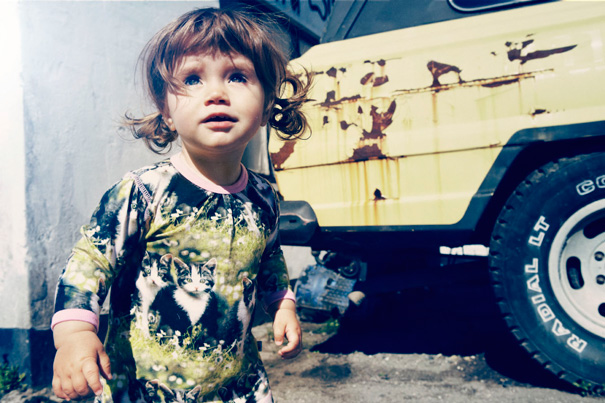 Here' s a great photo cat print -so sweet.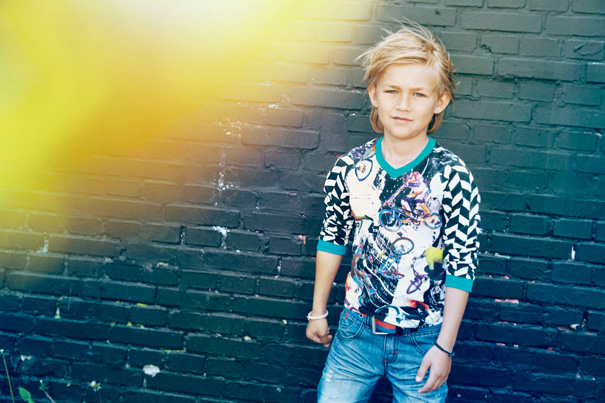 Another very male print for the boys with the striking black and white sleeve variation.