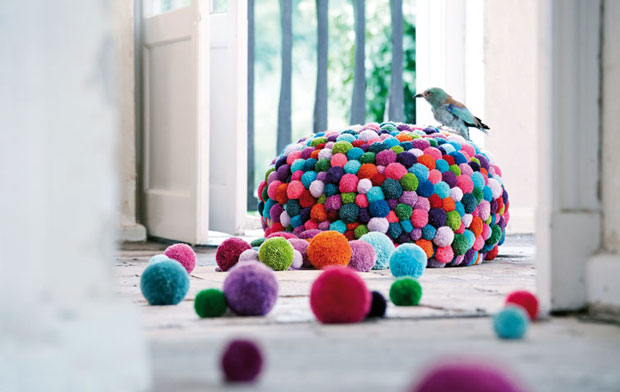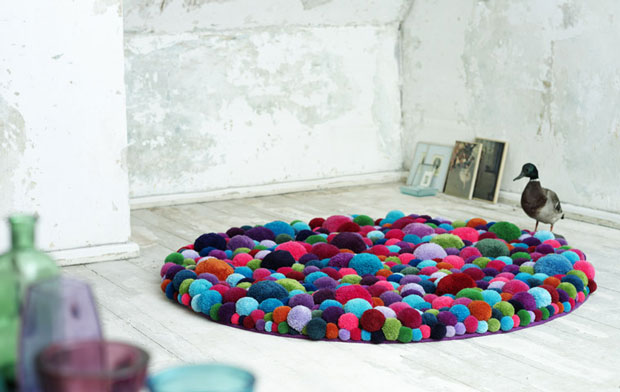 That's it! I just love these pompom creations by German brand MYK.  These huge gorgeous pure wool pompoms are just delicious. The poodle below is priceless!
MYK's designer Myra Klose is inspired by fashion, art, and interior design to make these soft sculptures and cosy furniture. All objects are meticulously handcrafted in Germany, and each one is unique.
Take a look at all the marvelous objects on the MYK website.