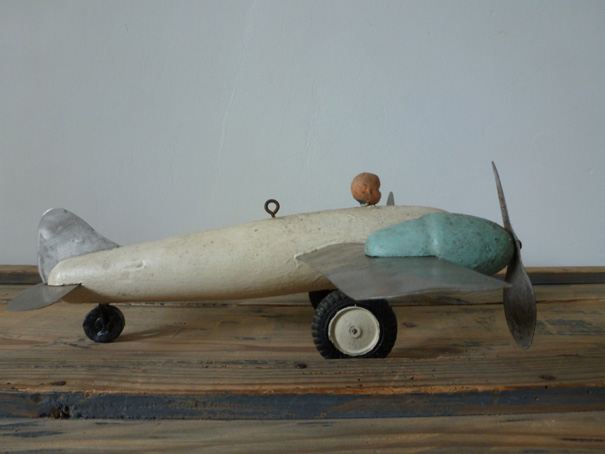 Believed to date back to the late 1940's, a handcrafted baby pilot mobile, made from wood and stainless steel.
What a great, new shop of my cyber friend Deborah Beau of the super popular blog, Kickcans & Conkers! She has a very unique mix of vintage treasures that she finds in the South of France, (where she lives), and around the world,  together with modern toys, and adult-like fare. I'm giving you a little taste here, but check back regularly as she will be putting up one-of-a-kind-finds on a regular basis. Take a look here.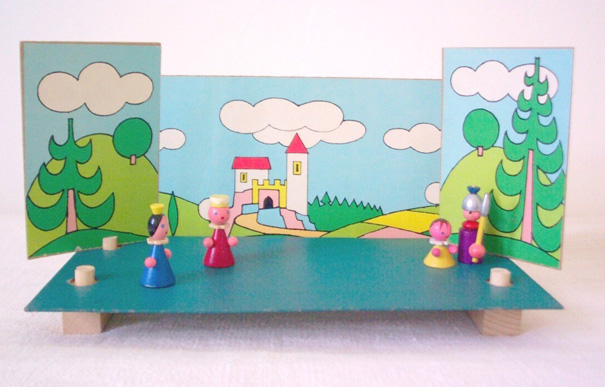 This original Czech magnetic toy theatre set is so sweet. My girls would adore this…and fight over it of course.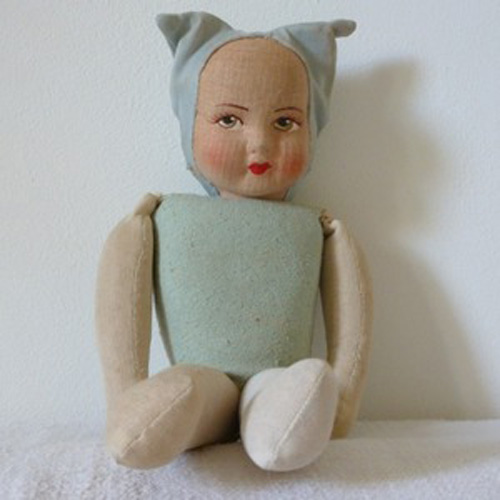 A lovely French handmade doll, believed to date back to the 1940's.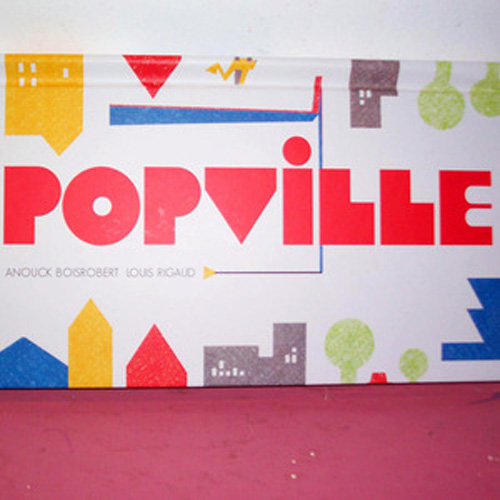 This wonderful pop-up book, Popville designed by Anouck Boisrobert and Louis Rigaud teaches kids about organic growth development.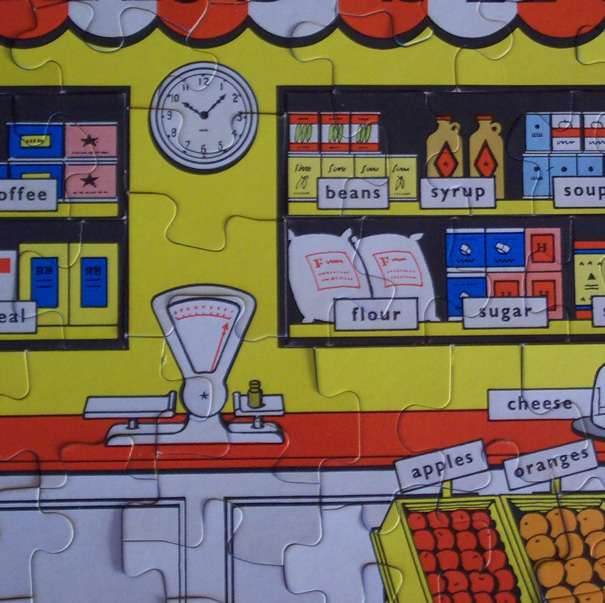 What a cute puzzle from the 1960's.  It has four interchangeable shelves for those who like to rearrange from time to time. I've never seen a puzzle that works quite like that!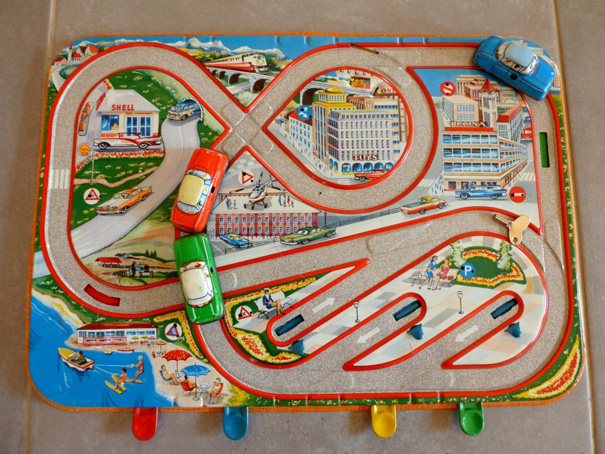 This vintage lithographed tin racing set found recently at a French flea market reminds me of some of the tins toys I used to have.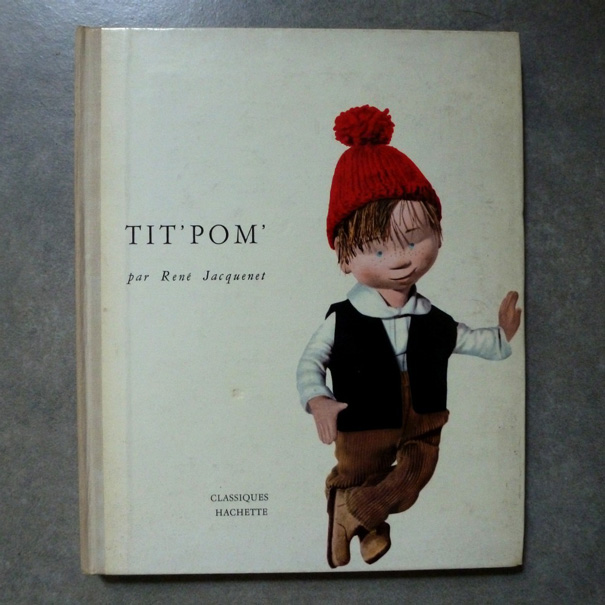 Published in 1964 by Classiques Hachette, Tit'Pom' is a collection of stories about Jean, familiarly known as Petite Pomme or Tit'Pom, on account of his chubby, rosy cheeks.