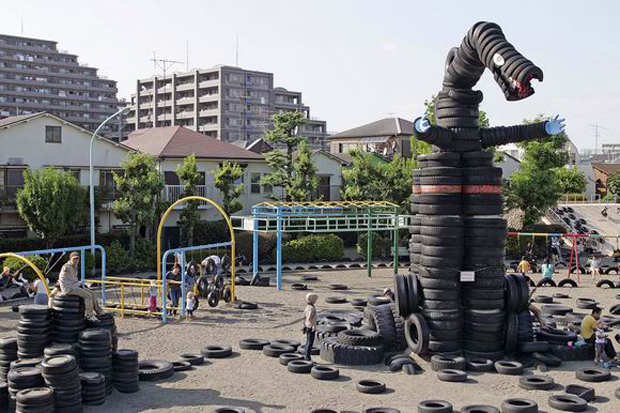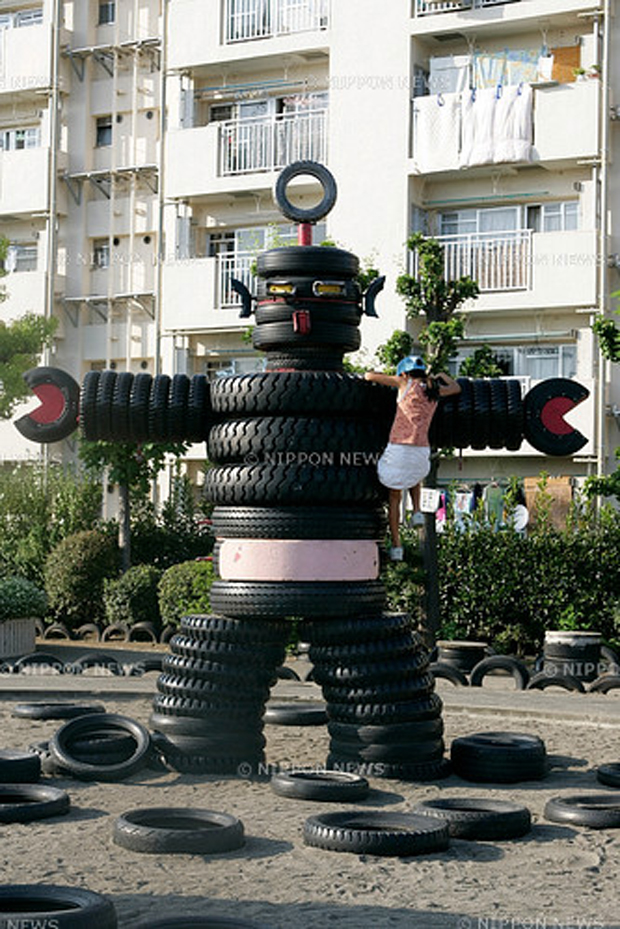 What a fabulous tire park in Tokyo! The park is comprised of sculptures made from recycled tires from cars and trucks.
Nishi Rokugo Park has taken the concept of tires in a park way beyond the ordinary by creating sculptures, (two versions of Godzilla and a robot) and most of a playground out of tires. The park has other facilities for children to play on as well such as swings, a jungle gym, a slide and piles of tires to bounce around on. There's also a big concrete slope used for tire tubing. The park is surrounded by beautiful flower beds that are well maintained and is free and it is always open. Fantastic!
How to get there: It is an eight minute walk from Zoshiki Station and about a fifteen minute walk from JR Kamata Station. From Zoshiki Station you walk down a quaint shopping street with a lot of interesting little shops. Sounds like a great activity to do in Tokyo when traveling with your children.