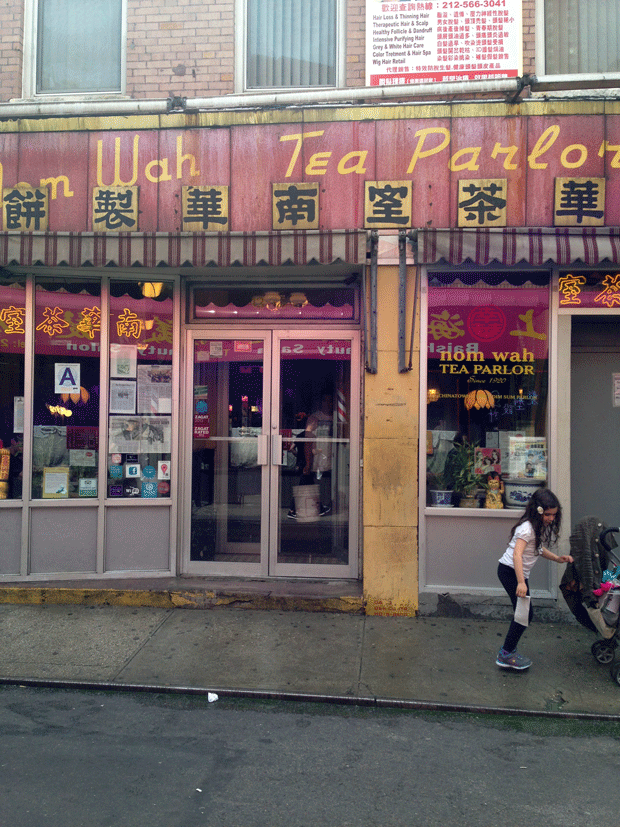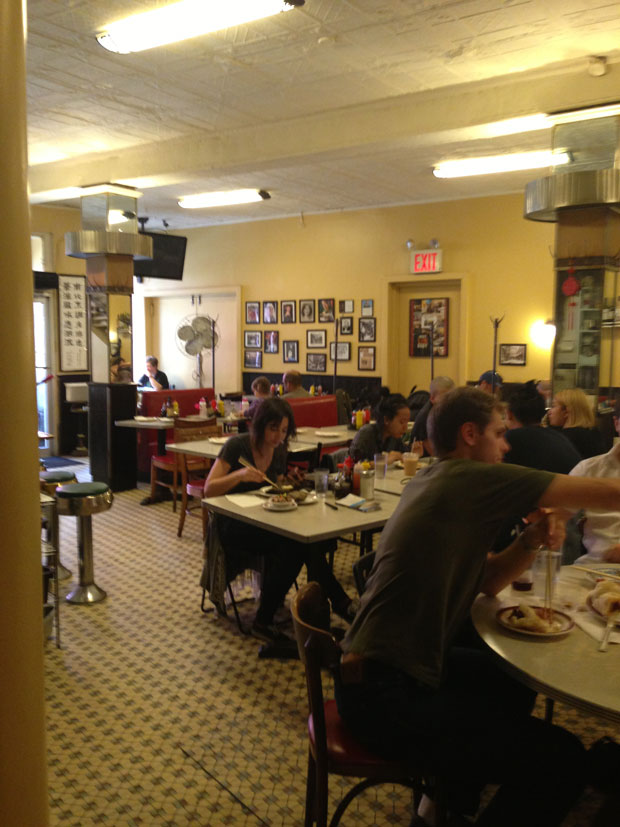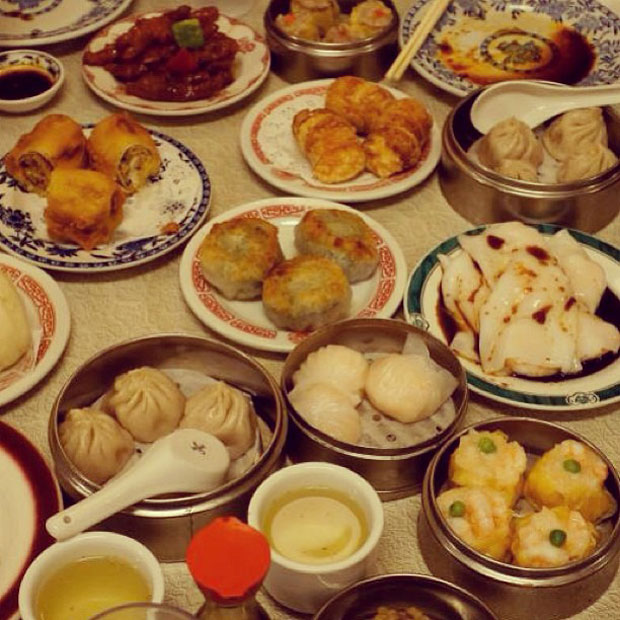 We had Dim Sum with some friends here yesterday at the very first Dim Sum parlor in NYC! I love the tea cabinet and the nostalgic, semi-rundown look!
Nom Wah Tea Parlor first opened at 13-15 Doyers Street back in 1920 as a bakery and a tea parlor. For most of the 20th century, Nom Wah Tea Parlor has been a neighborhood staple offering fresh chinese pasteries, steamed buns, dim sum and tea. It has occupied 11-13 Doyers Street ever since 1968. Nom Wah is most famous for its homemade lotus paste and red bean filling for moon cake during the Chinese autumn festival. It is also famous for its almond cookies.
And you might recognize the interior as numerous movies and TV shows have been shot at Nom Wah. A few include Reversal of Fortune, Premium Rush, All Good Things, Quid Pro Quo, Third Rock and Law and Order!