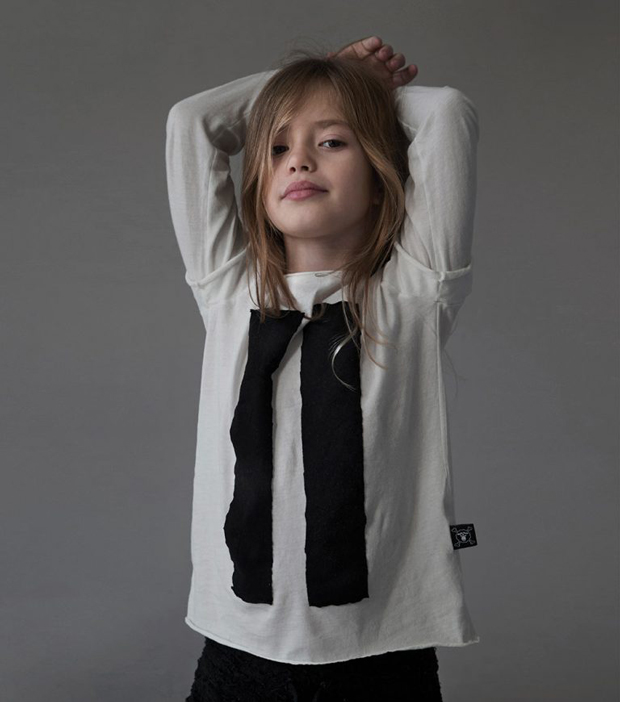 Nununu is a breath of black and white air! And their Fall/Winter 2016 offers the same level of coolness as usual for the uber modern kid.
Nununu is the brainchild of two mom friends, Iris and Tali, who wanted to introduce kids to the wonderful mystery of minimalism, amidst a sea of fairies, cartoon animals and rainbow colors. And to prove that being a parent did not mean you had to stop being cool, or dress your kids in clothes that aren't cool and that adults wouldn't envy!
They began with the basics. black, grey, white, maybe a touch of color here and there and designed practical shapes that wore well and looked great. And it's grown from there. The pieces are all super comfortable, play well and you can layer at will.

The Nununu philosophy and look is greatly loved by the celebrity set and I must say their kids look cool in these clothes and rather adorable.