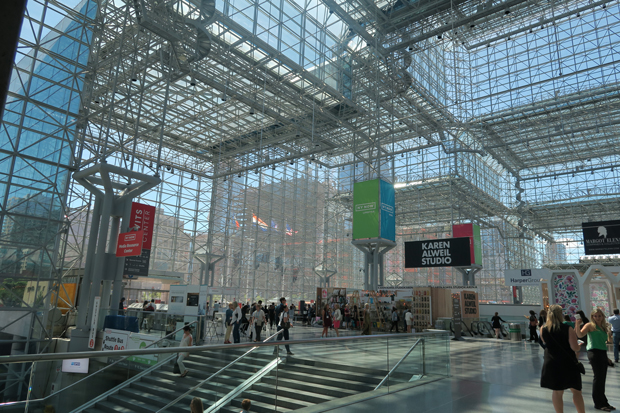 This week I went to the NY NOW trade show at the Javits Centre and well, it's so huge that I really concentrate on the kid's section! And here is  just a small sampling of things that stood out. Even in the kid's category, there were so many brands and products that my head was spinning. I must say that the innovation and invention with toys and gifts for kids is so exciting and I look forward to seeing these new ideas and products every year.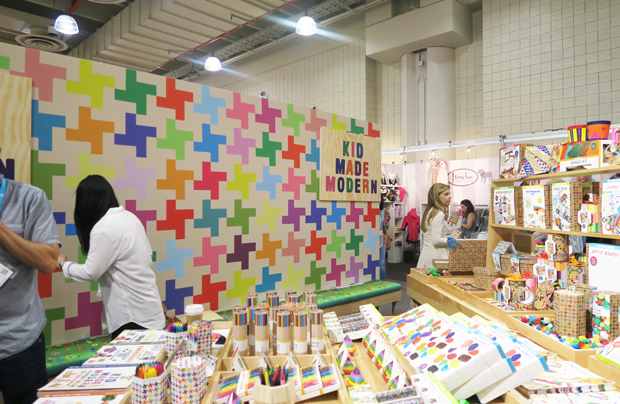 The Kid Made Modern Booth was my fave. This brand of creative toys and crafts for kids is the brainchild of former fashion designer, Todd Oldham, who started this company with his renowned book below, entitled, yes you guessed it, "Kid Made Modern"! This book of 52 kid friendly projects just grew into a very robust range of products.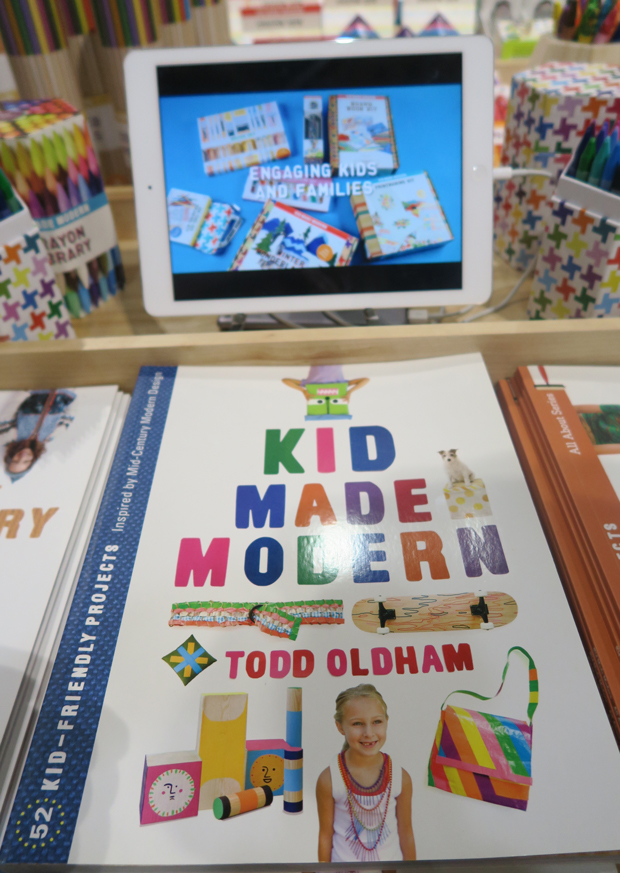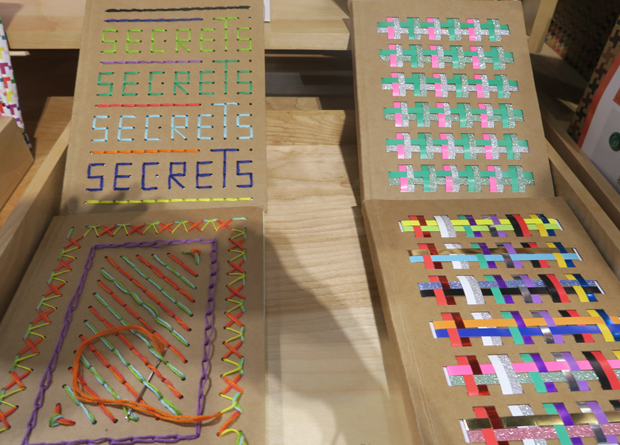 I love these notebooks that the kids can weave and do needlepoint on.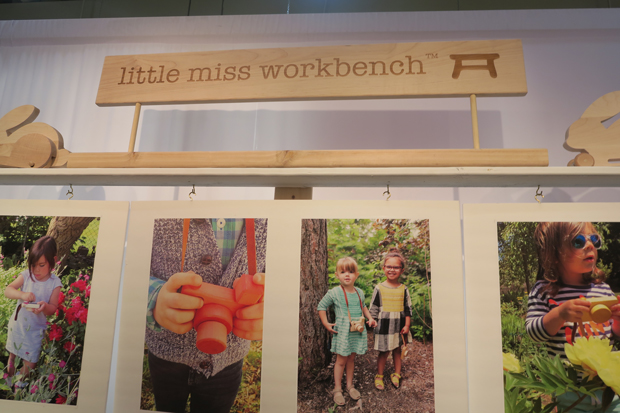 A newcomer that I was taken by is Little Miss Workbench. These wooden camera and cellphones are all handmade personally by the Mompreneur owner of this company! Very cute and simple and hours of imaginary play.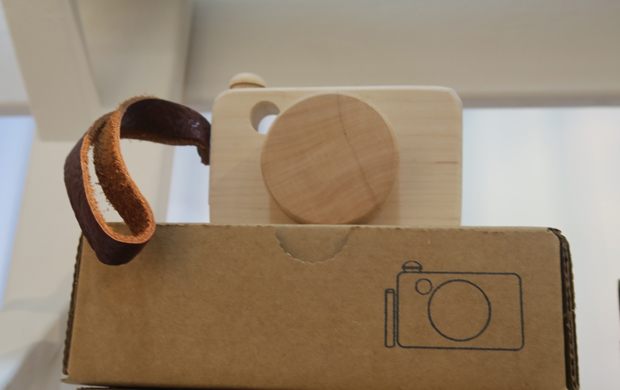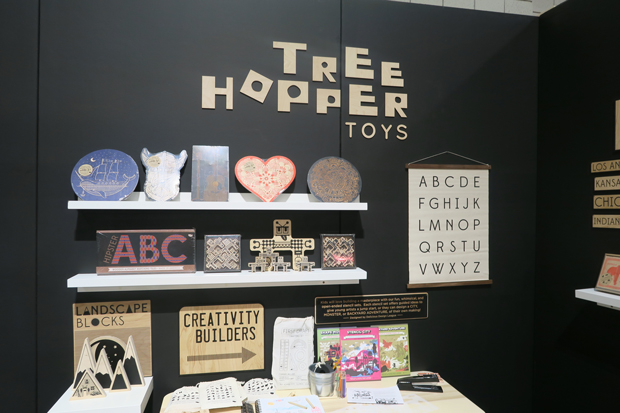 Tree Hopper is another fave company of mine. They have lovely and creative wooden toys and some paper toys as well. They have come out with some really great stencil toys below.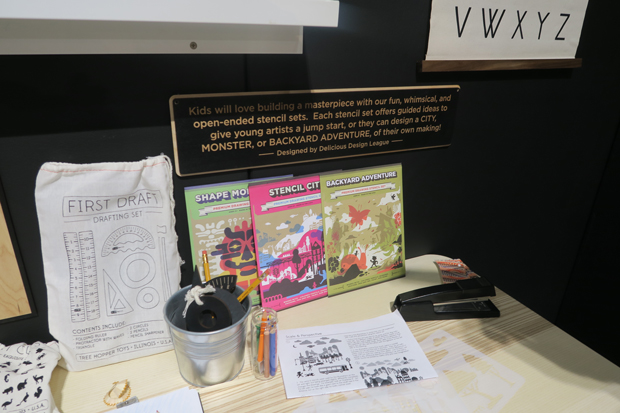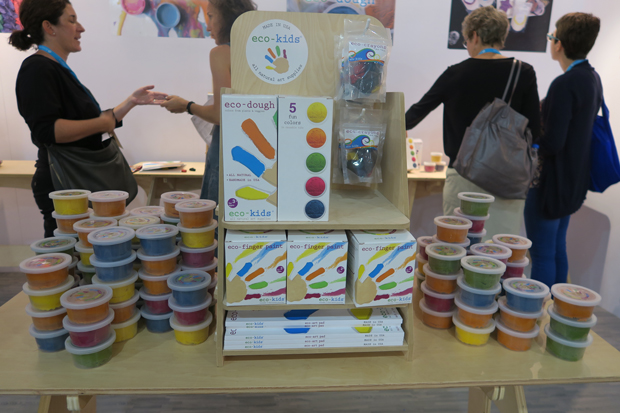 We've been buying Eco-kids craft materials and kits since the very beginning of this company. Everything is completely non-toxic and made from few ingredients.  The egg coloring kit is novel as when you have finished dying the eggs, they provide you with grass seeds to grow in the egg carton so you can recycle!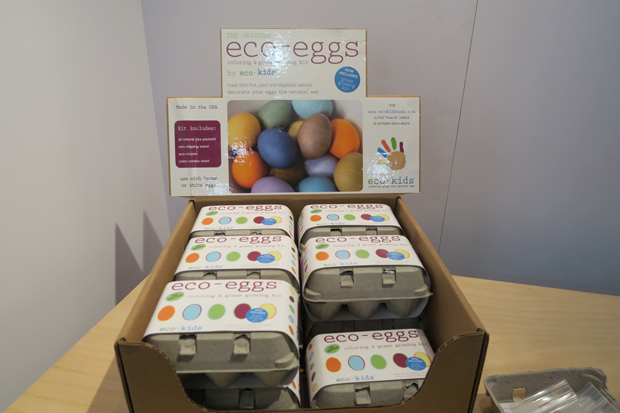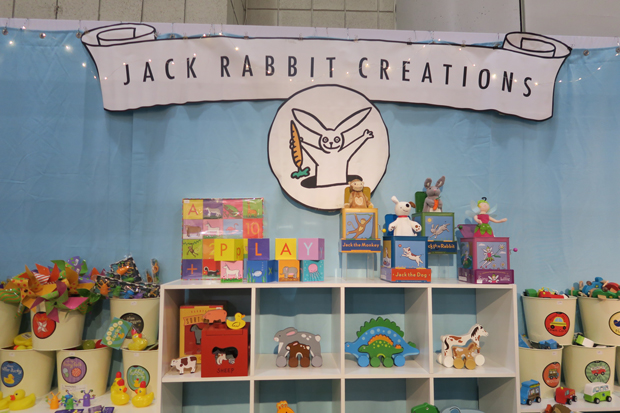 Jack Rabbit Creations has wonderful, colorful, mainly wooden toys and they have this new range of irresistible vehicle toys with the little wooden people that go in them.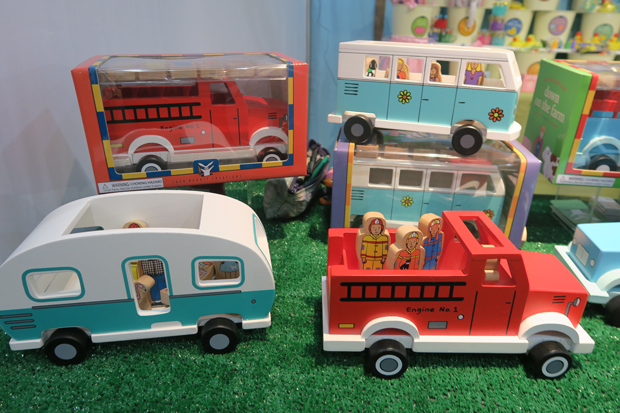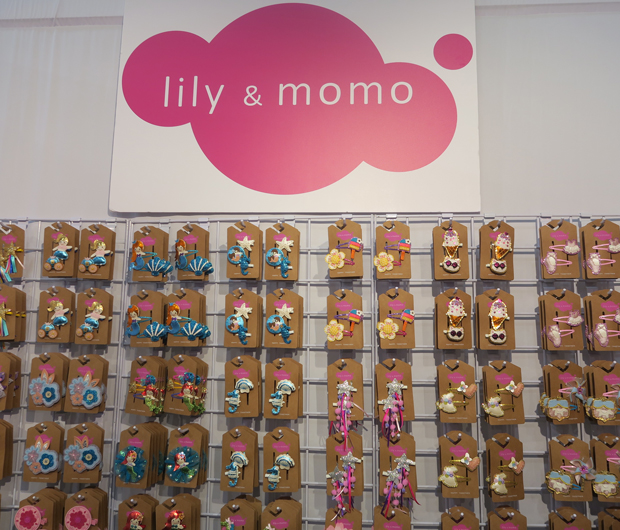 Just discovered Lily & Momo who make the cutest and most interesting hair accessories ever. We are big on barrettes of course as most little girls are, but I wouldn't be able to drag the girls away from these!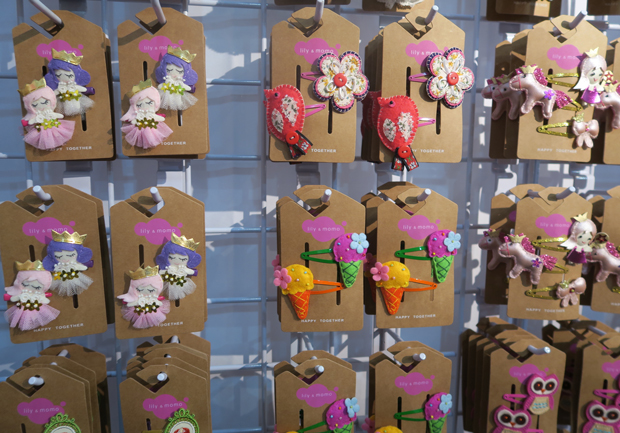 And finally a solution to all of those kid's drawings taped to walls! The Articulate Gallery has come up with these neat and modern frames where the works of art just get slotted in. And you can easily swap them around for variety.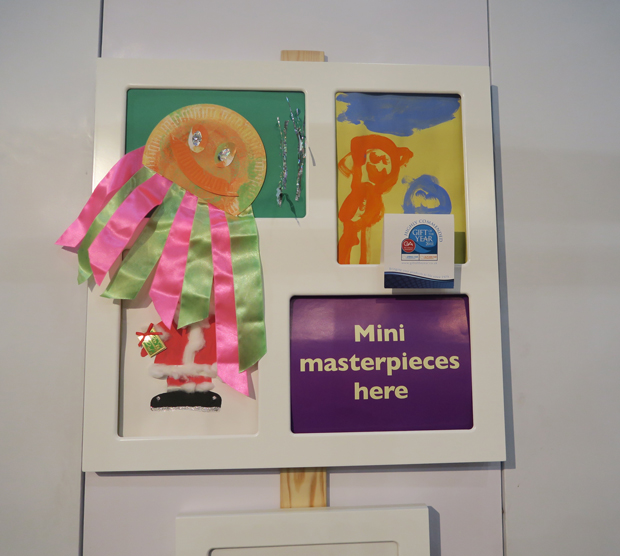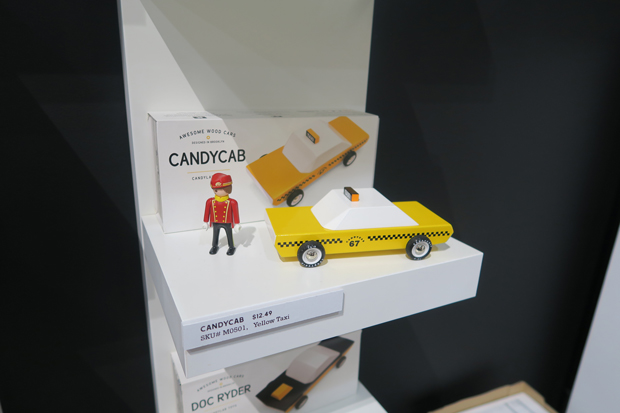 And I'm a sucker for wooden cars and Candylab is producing a very retro range which is not only for kids. These cars are being bought up by adults as well as display pieces.