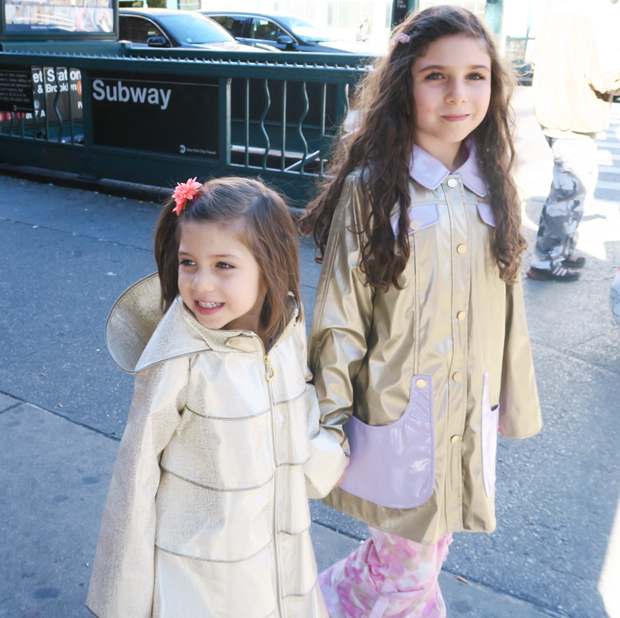 The girls are crazy about their new raincoats from the Oil & Water Fall/Winter 2015 range. They have worn them rain or shine ever since they arrived! And this label, since it's inception has been one of my favorite raincoat lines for kids ever.
Oil & Water designs for children sizes 2-14, and are for boys as well as girls. (See below).

For this Fall/Winter 2015 range, rich jewel tones and metallics rule. Oona was saying that she had never had a golden garment before. And the collection comes with rain boots and umbrellas to match so the kiddos are well coordinated, as well as completely dry.
See all the lovely new styles on the Oil & Water site.
And check out the completely silly girls dancing in the streets of New York with their new raincoats.