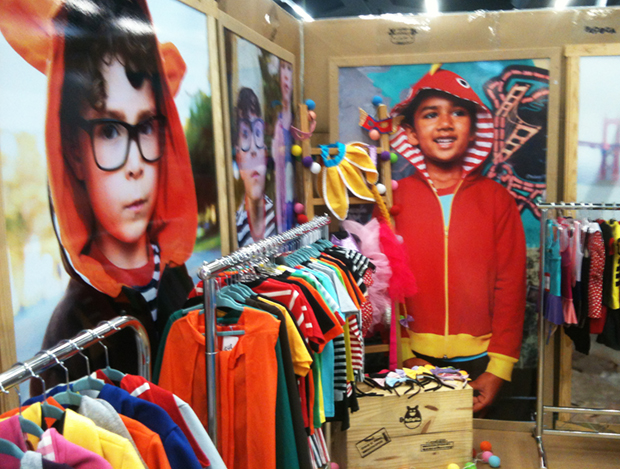 Ópera, the international children's fashion and decor tradeshow, celebrated its 10th anniversary this fall/winter 2015 edition that took place in November. It is a wholesale event, and in the line up you will find the most significant national brands, plus some of the most notably international ones in Brazil.
Despite having some logistics and accommodation issues for being held in a brand new built space that looked somewhat unfinished, the fair is always a success in terms of ideas and design presented by excellent companies.
You will find below some brands I loved in this edition. And this will give you enough of an idea of what lies ahead for next year.

Here we go: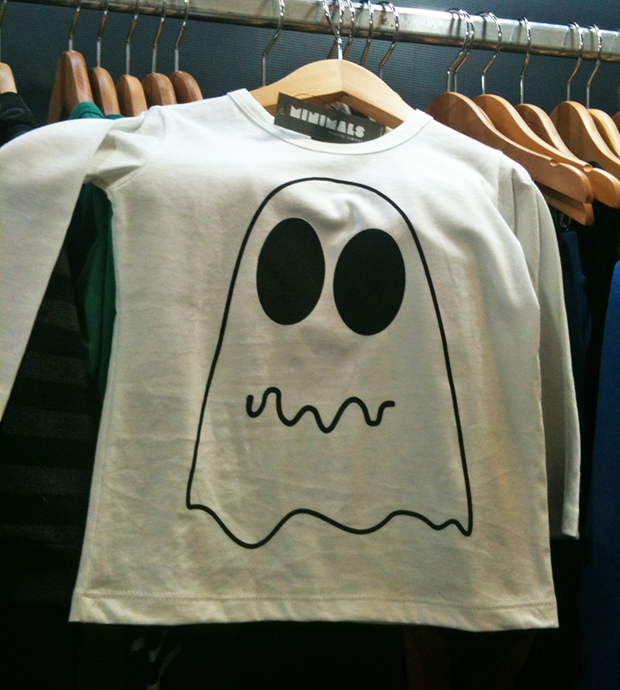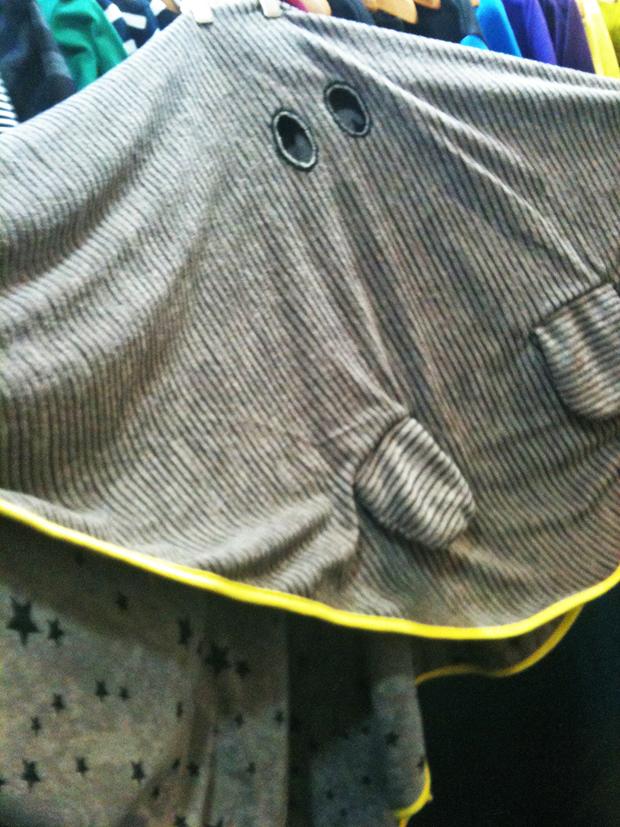 Minimals
With its roots in minimalist aesthetic, Minimals brings in their collections inspiration from music, art, nature and architecture, portraying everyday themes in a fun, hassle-free and unique through the eyes of a child. The theme for next season? Monsters and lots of ghosts!!!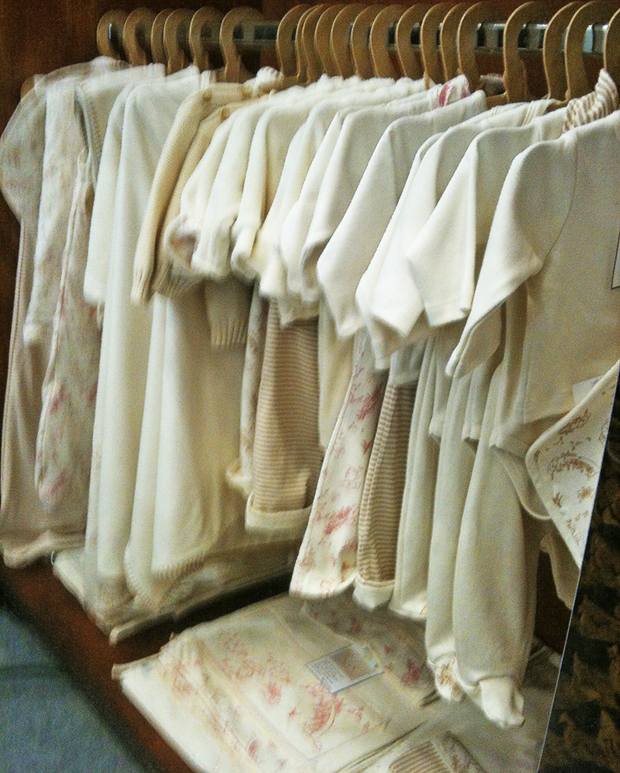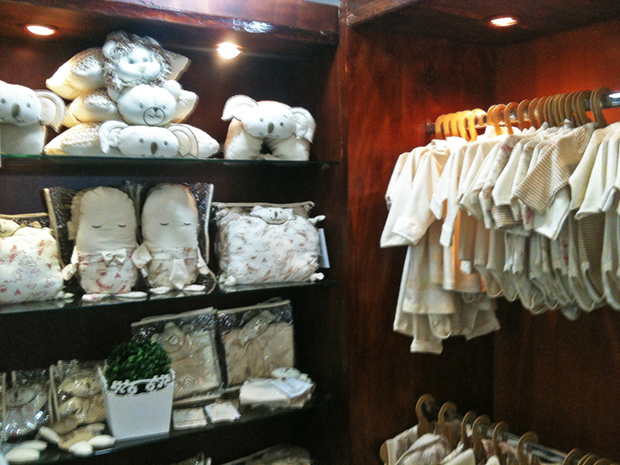 Cotton Cloud
Cotton Cloud makes clothes, newborn layettes and accessories for babies, using raw, 100% certified organic cotton, and natural brown cotton that has this hue colored by nature.
Their pillows,stuffed toys and accessories are all filled with recycled PET fibers.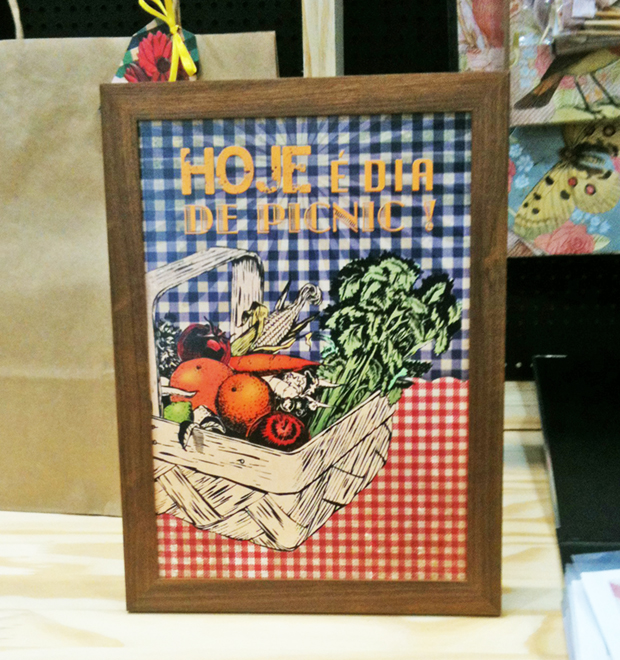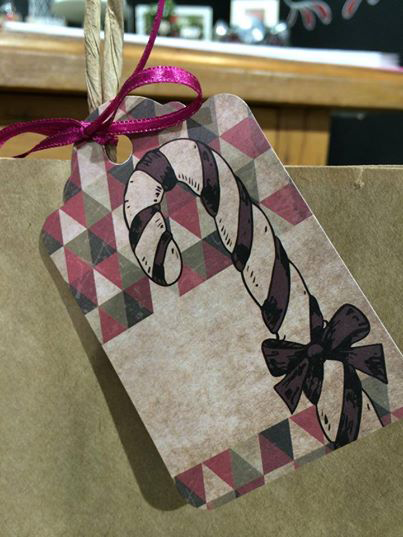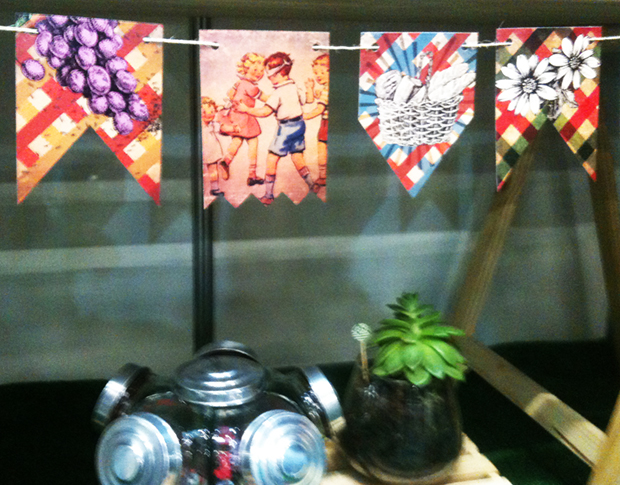 Flamingo em festa
Conceived by two mothers who are fans of unconventional ways to celebrate, Flamingo em Festa turns stationary design upside down and the result is beyond cool. Flamingo even has its own spin on a Frozen line. The graphic design is heavily based on vintage illustrations. The line has invitations, tags for party favors, tins for muffins and cup cakes, stickers and decorative kits for birthday parties, baby shower or maternity room decor.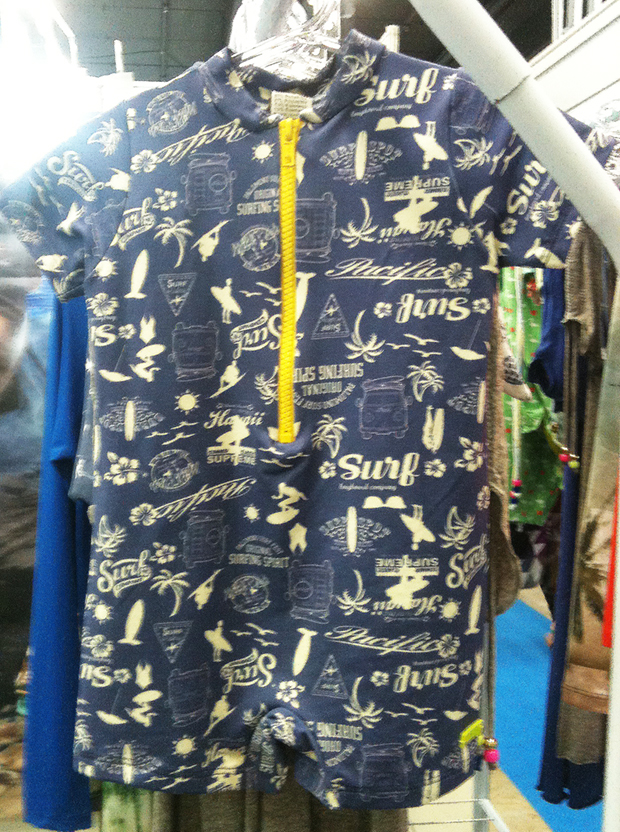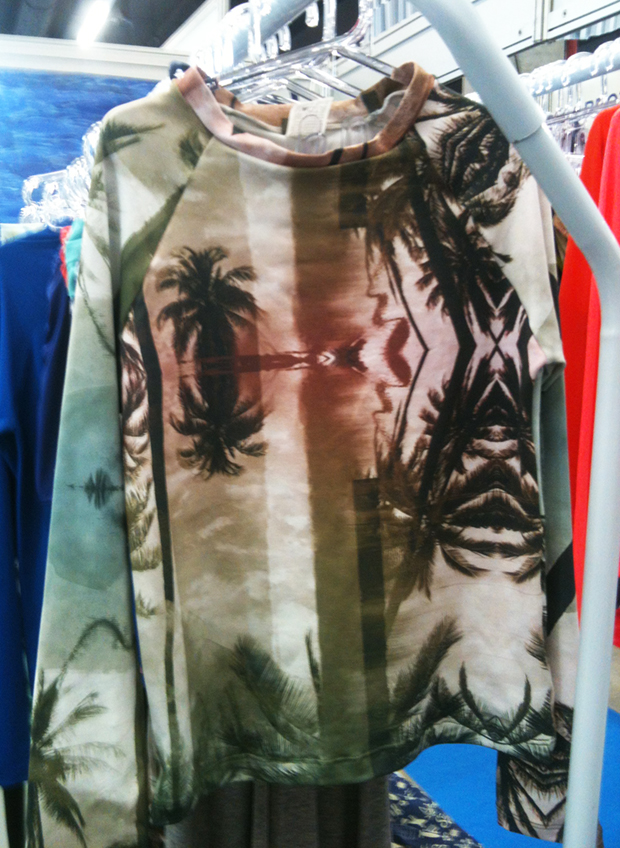 iRock Brazil
Three sisters from São Paulo, Mariana, Carolina and Roberta, have come together to make a children's beachwear label made exclusively for children. Every detail, every finishing idea, fabric, color and pattern and everything else is thought out and geared towards children.
All the fabrics for the manufacturing of the beachwear line for children between 2 and 12 years have UV protection. iRock Brazil also has a line for grown ups, coordinated to match the children's line so the whole family wears the same theme in a inverted minime style.
The collection is named "Good Vibes from the Beach": all that is enjoyable in a vacation like the beach and summertime were incorporated into the designs and all over prints in shapes of palm trees, beaches, pineapples, maps and surfing.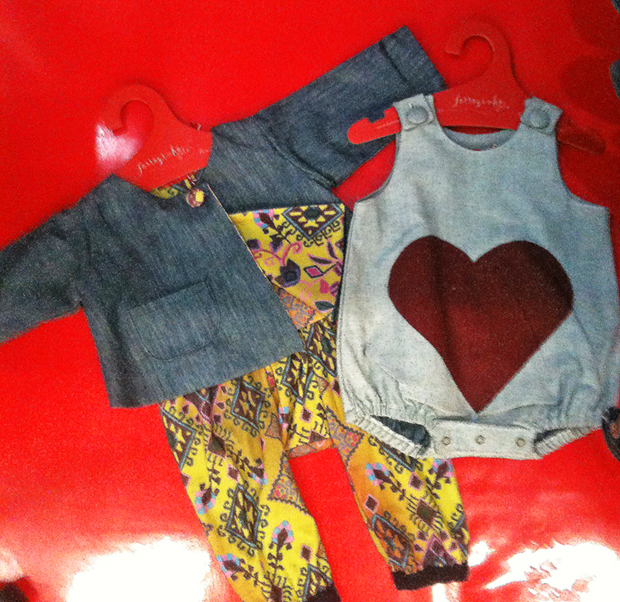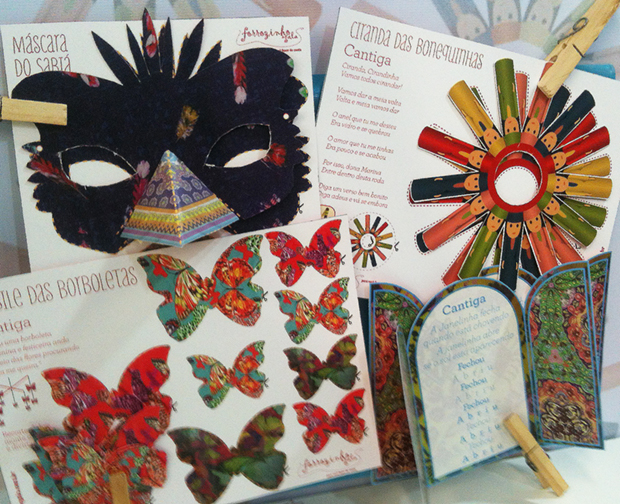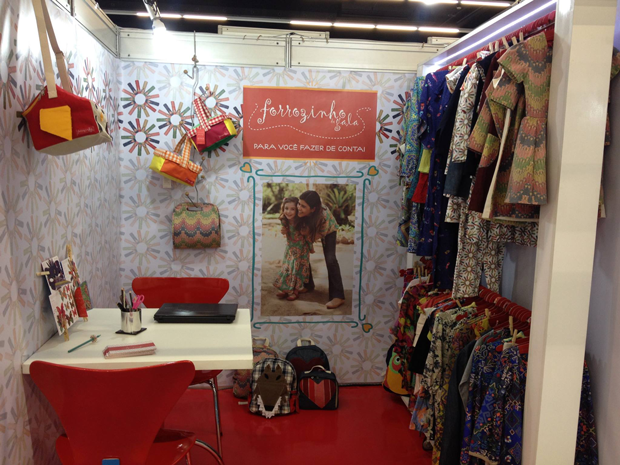 Forrozinho de gala
Children's clothing and accessories designed by hand for girls 0-10 years old, carioca (from Rio de Janeiro) brand Forrozinho de gala is inspired by the Brazilian folklore.
That inspiration comes from a dialogue between children's literature, memories and old school playtime. There is always a suggestion of a game and/or a toy that matches the proposal of that piece of clothing.
Forrozinho de gala wants to be part of the kids history, to be the favorite clothing that inspires joy of living with lots of color and humor.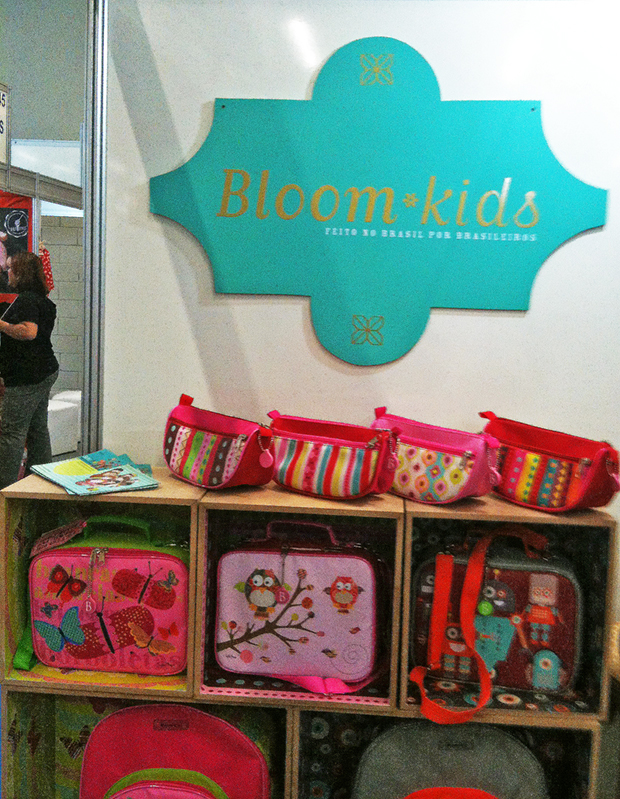 Bloom Kids
Bloom Kids designer, Sylvie Moyen, has a deep link with design that comes from family: her mother. As a child she spent her afternoons in her mom's studio watching her paint, and with that she learned to mix the paint and create all the colors for her own little world.
After more than ten years of a successful career and the birth of her daughter, Ana Clara, Sylvie took after decor and brought along her graphic designer eye and technical knowledge for printing and production parts to a new adventure: Bloom Kids.
Today Bloom Kids has a beautiful line of wallpapers, stuffed toys, wall clocks, boxes for generic organization, and a whole line of back to school complete with backpacks, lunch boxes and pencil cases.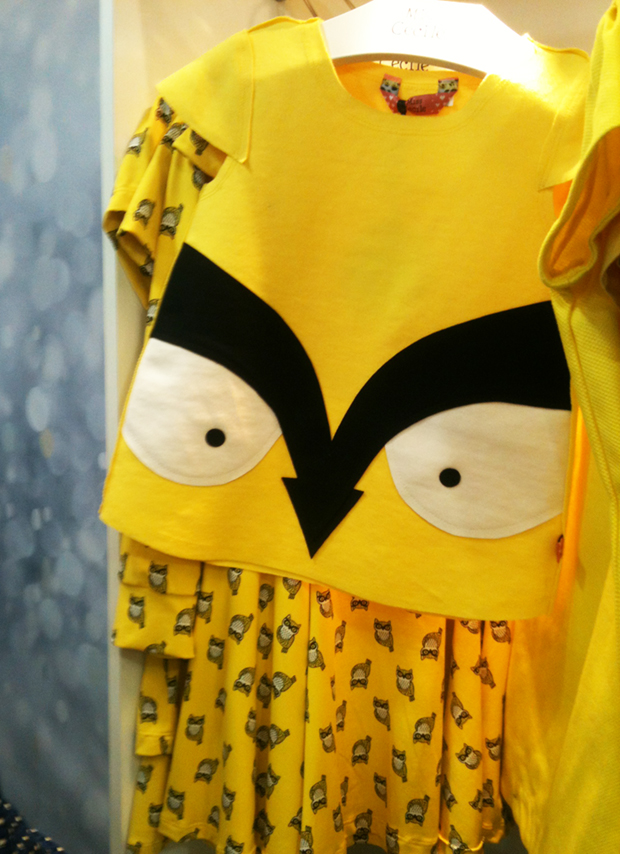 Miss Cecile
Miss Cecile was created in 2008 with a mission: to instigate the design culture since childhood. The brand is located in the south corner of Brazil, Curitiba.
Cultivating a playful reality through clothes and accessories for girls 4-12 years old, Miss Cecile works its collections combining comfort with technology, the principles of sustainability and respect for the environment, following the latest trends in fashion adapted for the kids universe.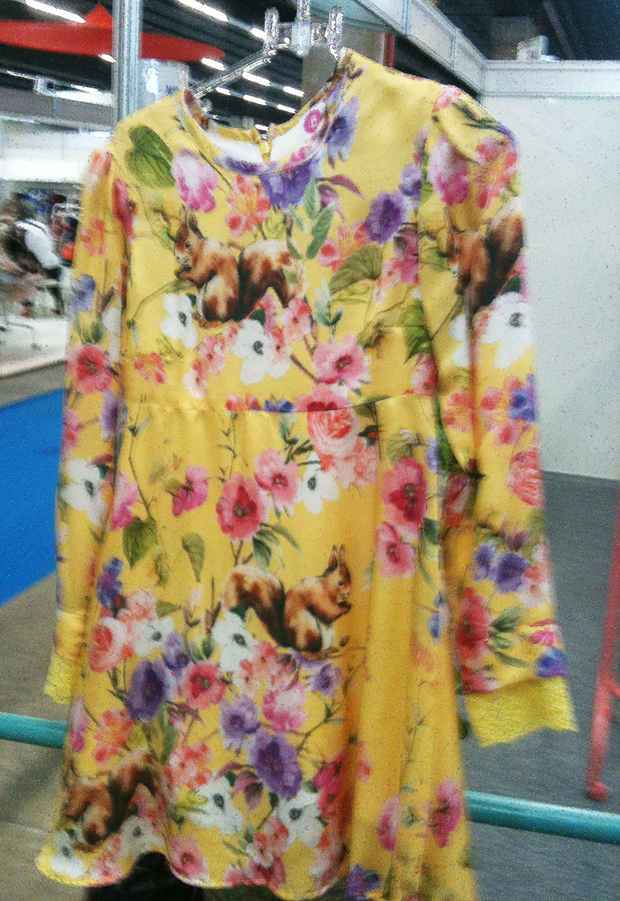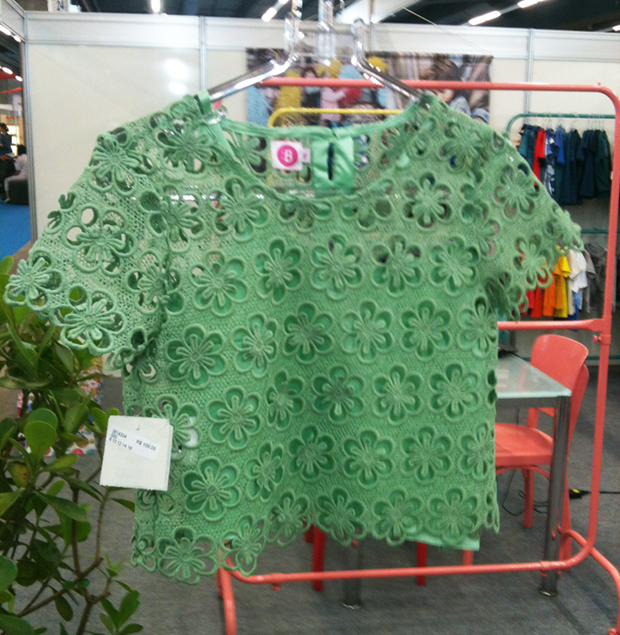 :B
Tyrol, a children's brand that has been around since the 1970s, has increased its market performance with the launch of the :B (colon b) line, as a brand to reach the young female audience in the age group of 8-16 years.
The new brand aims to offer different options for tweens and teens, once they believe that at this age the girl does not want to dress in a childish way, with ruffles and bows, for example, but also do not feel prepared for adult brands.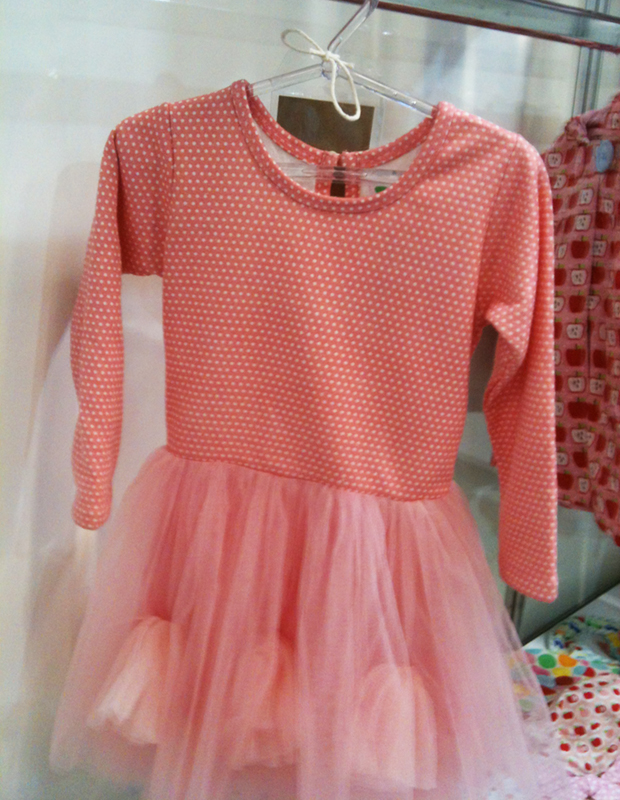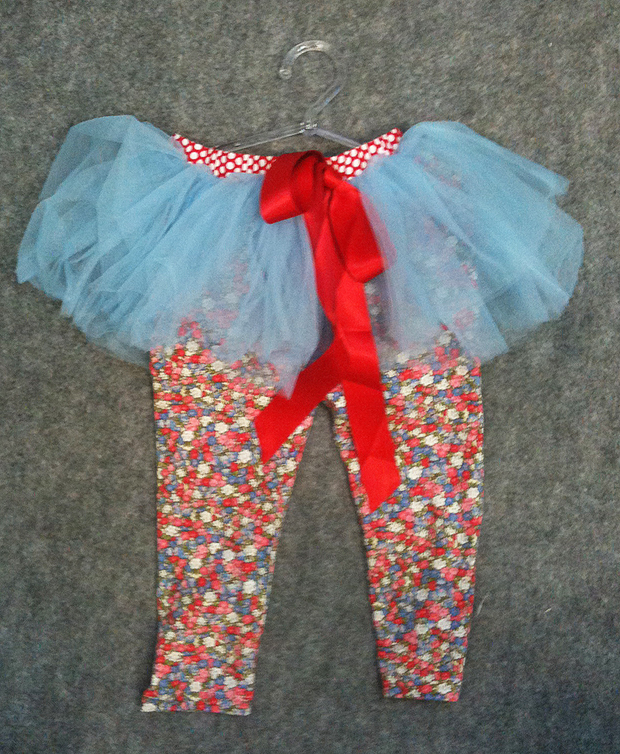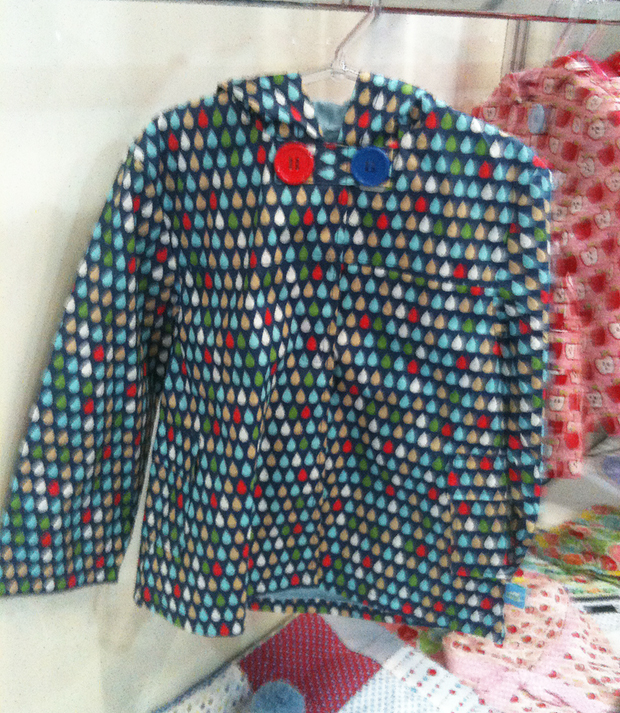 Oobi
Oobi is a childrenswear and accessories label based in Sydney with a passion for timeless, charming and colourful designs. Oobi believes in creating clothing that allows children to be children. The brand was voted Australia's Favourite Childrenswear Label in 2008, 2009, 2010, 2011 and 2012 by the influential industry website KidStyleFile.
It was also voted Australia and New Zealand's Favourite Childrenswear label in 2010 and 2011 by the readers of Kids Fashion Review, a wonderful fashion directory and website based in New Zealand. Founder and designer Alexandra Riggs had no idea she was sowing the seeds of Oobi's beginning as she happily played dress up in her grandmother and mother's closets as a small child.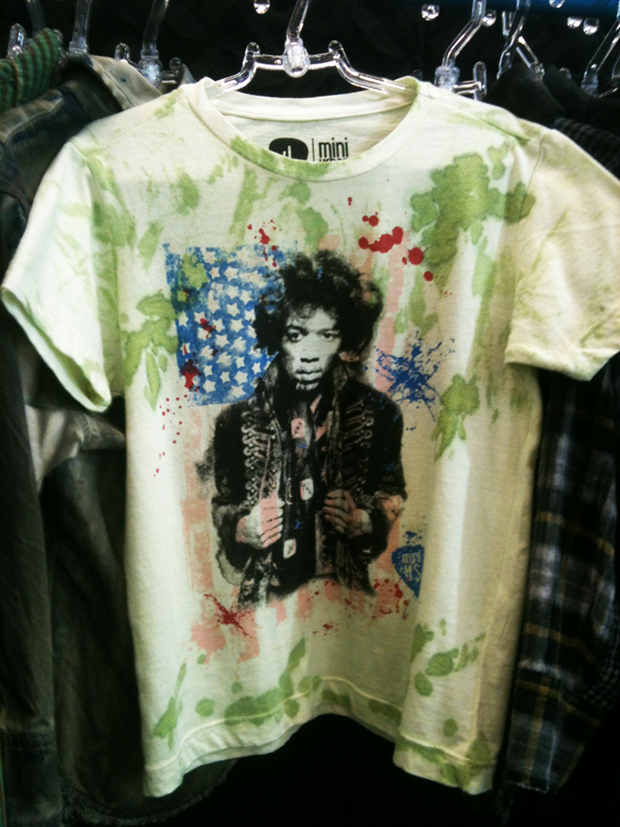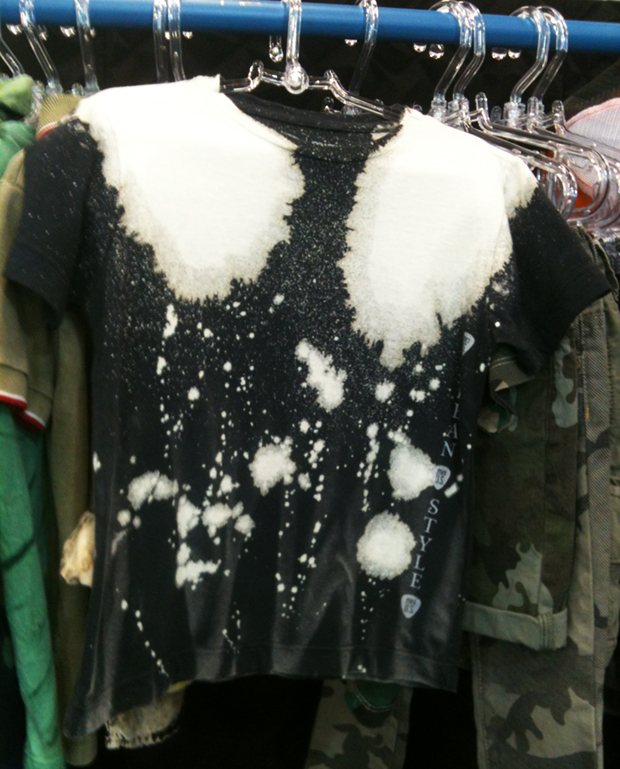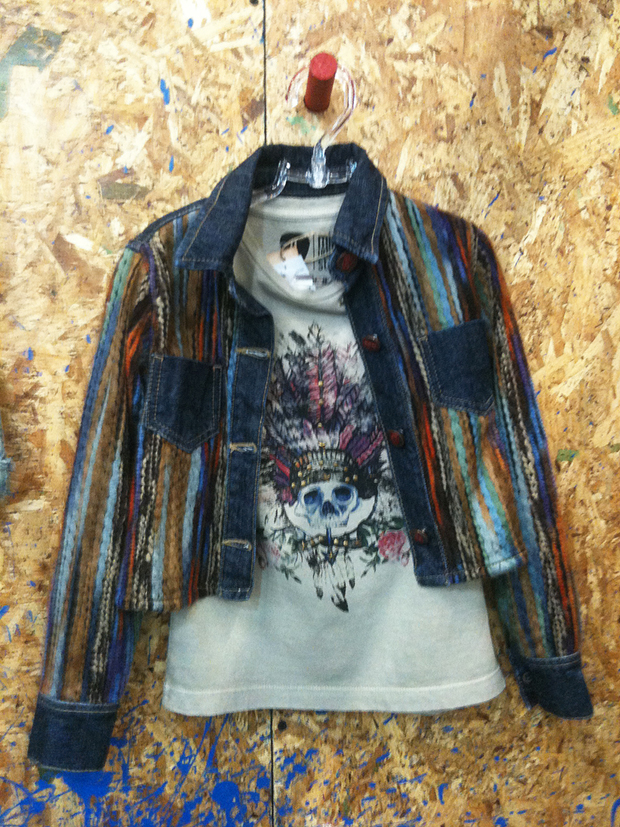 Mini U.S.
Brazilian brand created by Luciana Arcangeli and Tico Sahyoun, Mini U.S., was born inspired by Sahyoun's son, Theo. The brand is targeted for boys between 2 and 12 years old.
Mini U.S. (Mini Urban Style) is geared towards more carefree children, who is not afraid to get dirty, wet, or have fun. For fall/winter 15 Mini U.S. launched its first girl's collection for the same age range.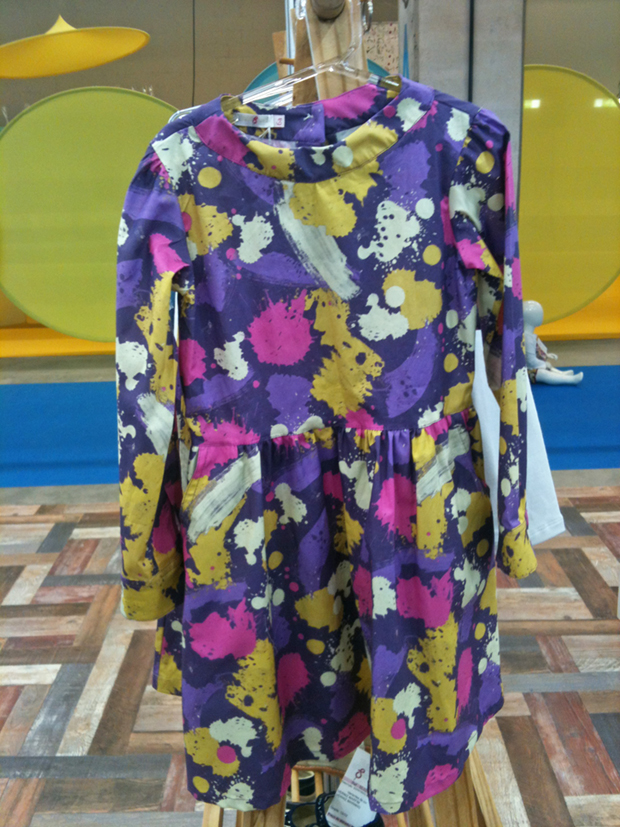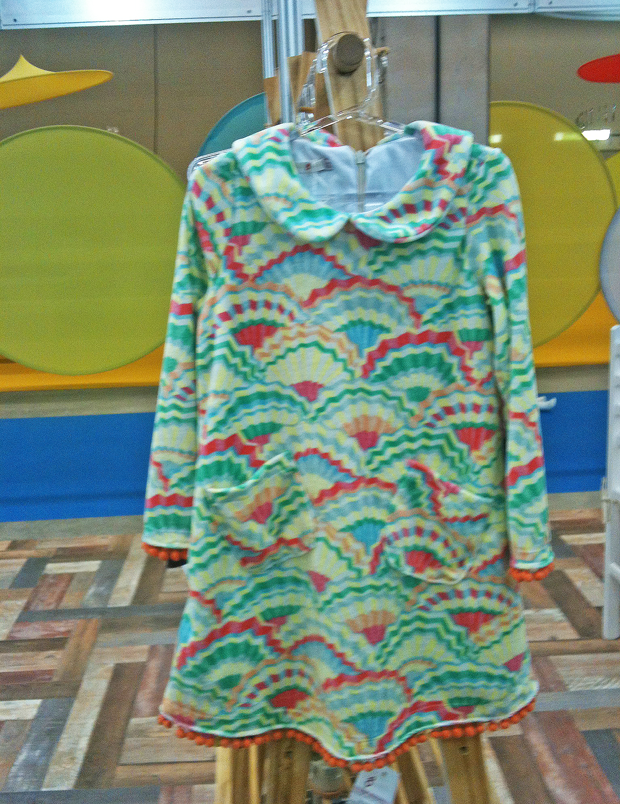 Bébé Sucré
Designer Tatiana Ganme had been following her husband's experience, a entrepreneur responsible for the French brand Tartine et Chocolat in Brazil, for a decade. After the birth of their children, Tatiana decided to invest in children's fashion, and created Bébé Sucre.
The concept of the brand is to make national children's wear for children 0-12 years using natural raw materials and flawless finishings with a European flair.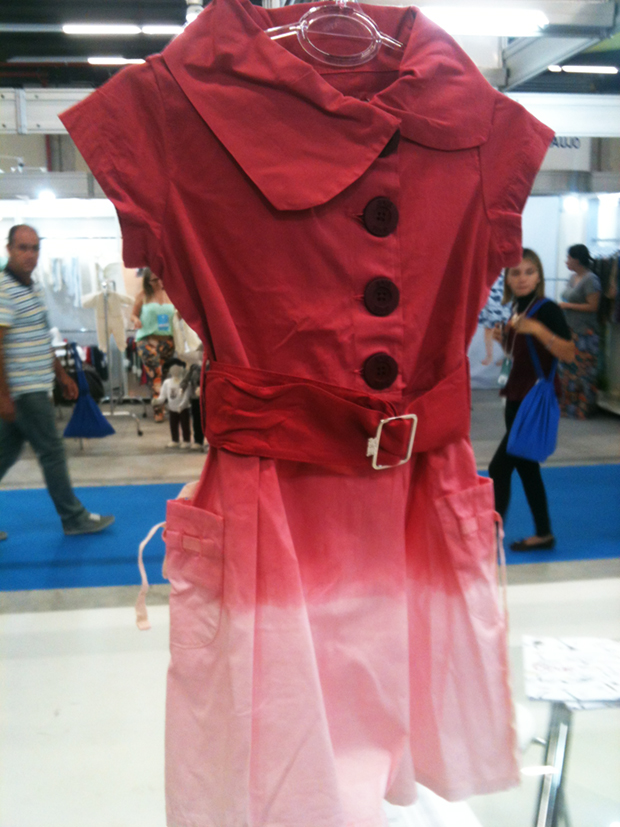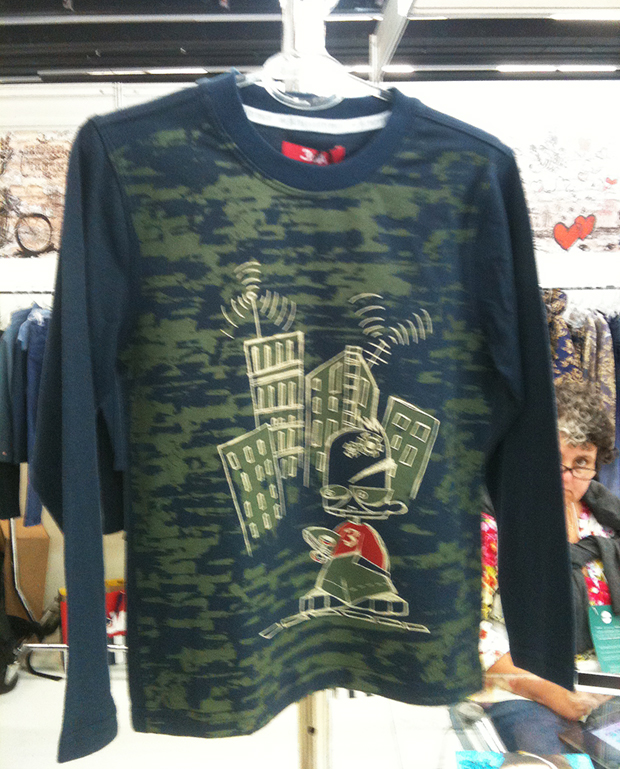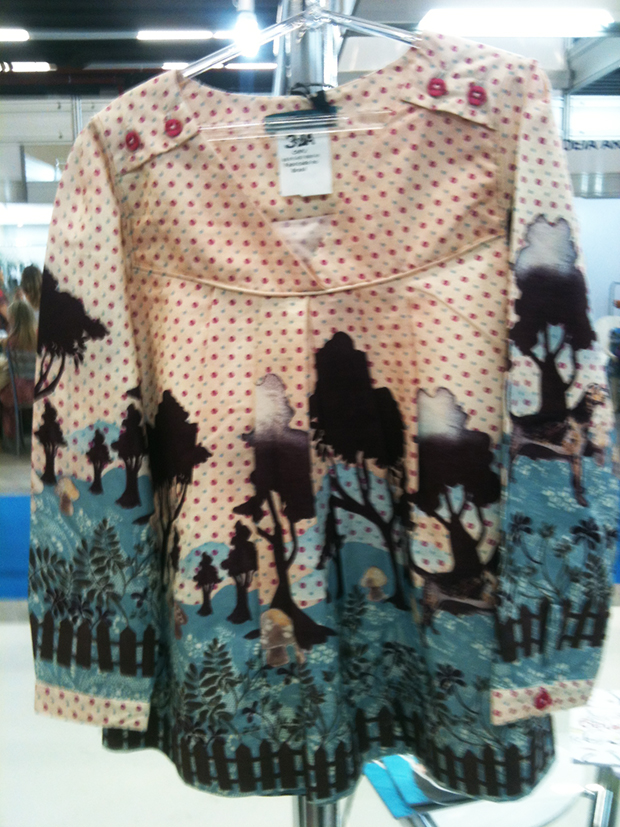 3 e Já
Launched in 2008, 3 e Já makes collections for children 1-12 years old. The name has an interesting history: Mariana, who now coordinates all design, always wanted a son. Her dream had no name. Just to be clear, what she calls the son, in this case, is her own children's wear label.
Carlos, Mariana's brother, had 3 children in ladder, as we say in Portuguese, when they are born not far apart. The kid's mother wanted to write a book: "1, 2, 3 go, do have children."
Carlos then borrowed the 3 and the go. And there you go, 3 e Já was born. A 3 e Já is super engaged in environmental causes, so their fabric is a mix of PET bottles and pure cotton fibers, in addition to investing in wastewater treatments.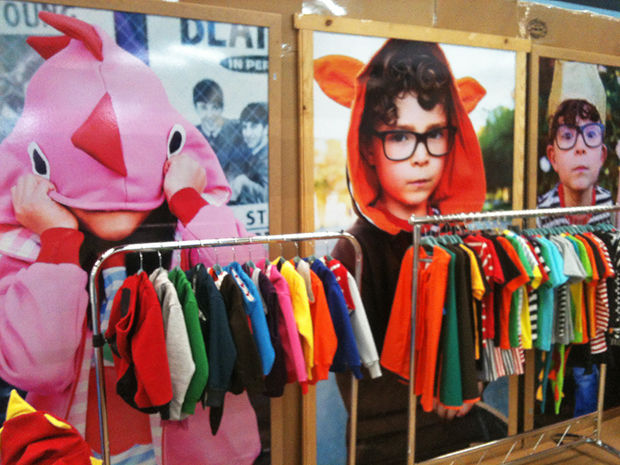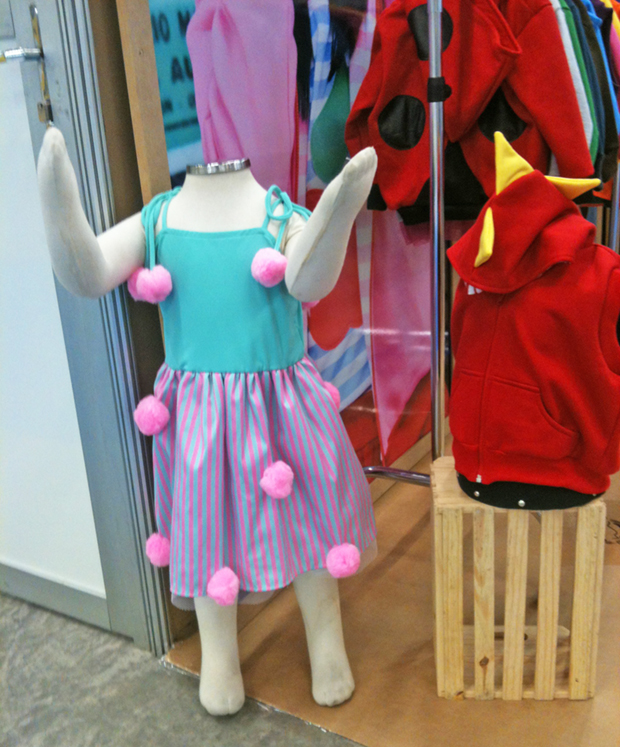 A Paçoca
A Paçoca (name of a brazilian sweet snack made of peanuts) is a brand for children 1-6 years that have everything they need: colors, relaxed style, creativity and lots of fun.
The label makes costumes, toys, masks, caps and many other cool little things for the child to play with.