Original Zebra Rocker by Dinara Mirtalipova
March 20th, 2017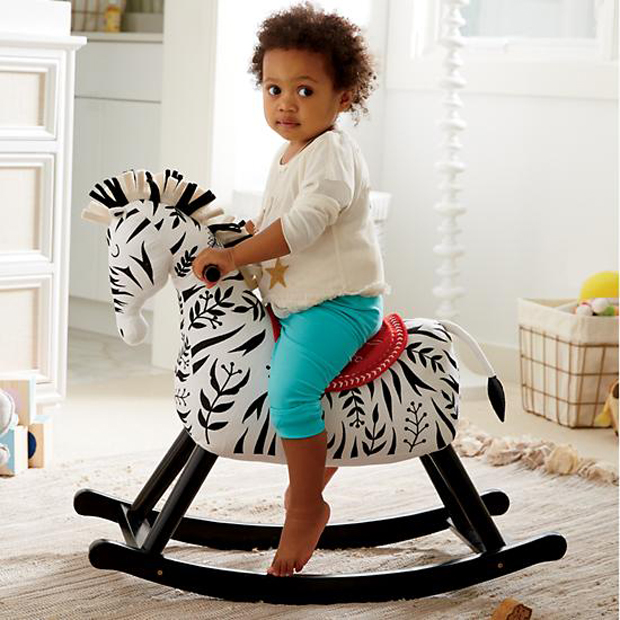 This is just such a sweet and original Zebra Rocker by Dinara Mirtalipova. A lifelong doodler, Dinara Mirtalipova left her hometown of Tashkent, Uzbekistan to start a creative new life in Cleveland as an artist and designer. She's developed an incredibly recognizable style of art and illustration that's inspired by her family life, folk tales and her native Uzbek art and culture.
For a long time Dinara has been among illustrators and designers at American Greetings. She left her creative role at AG in February 2014  to pursue her ever growing freelance career and to start a new chapter as an independent designer.
Currently Dinara works from her home studio in Sagamore Hills, OH. She uses a wide range of materials and tools, like carving lino blocks, gouache, acrylics and many others. She has been working with many great brands, publishing companies and ad agencies and she is continuously looking forward to making new friends.
Take a look at her other wonderful work right here. She also has an online shop right here!