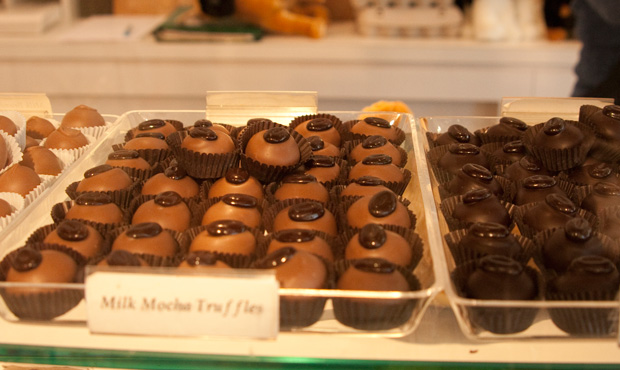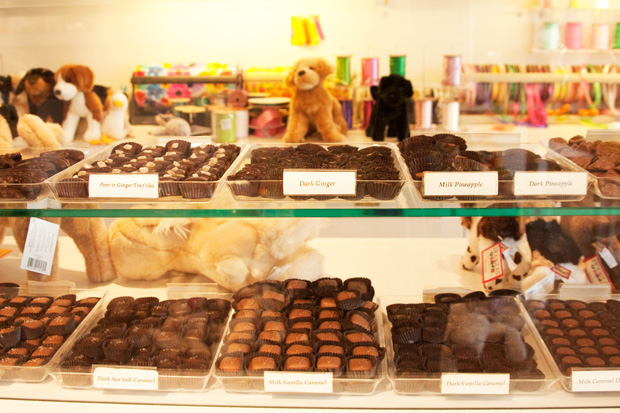 Well, what a treat our tour of Bon Bon Chocolat factory and their beautiful shop was this week. This is a very artisanale chocolate boutique where they use the old French ways of crafting extremely delicious hand-made chocolates. The girls are so into Charlie and the Chocolate Factory these days, so they were as thrilled as they possibly could be. Bon Bon is located in Huntington on Long Island but so worth the trip if you are in Manhattan or surrounding areas. Just make sure you call ahead to see when the tours are going on!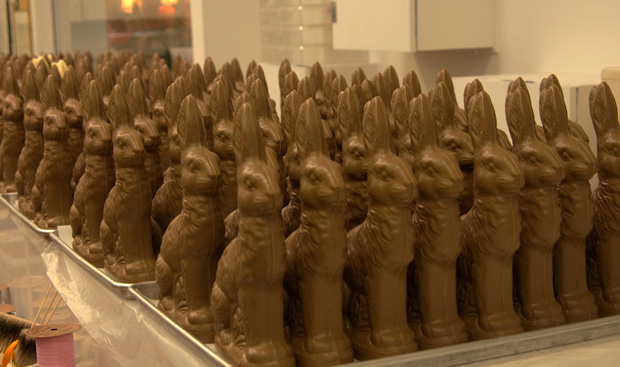 March of the Easter Bunnies!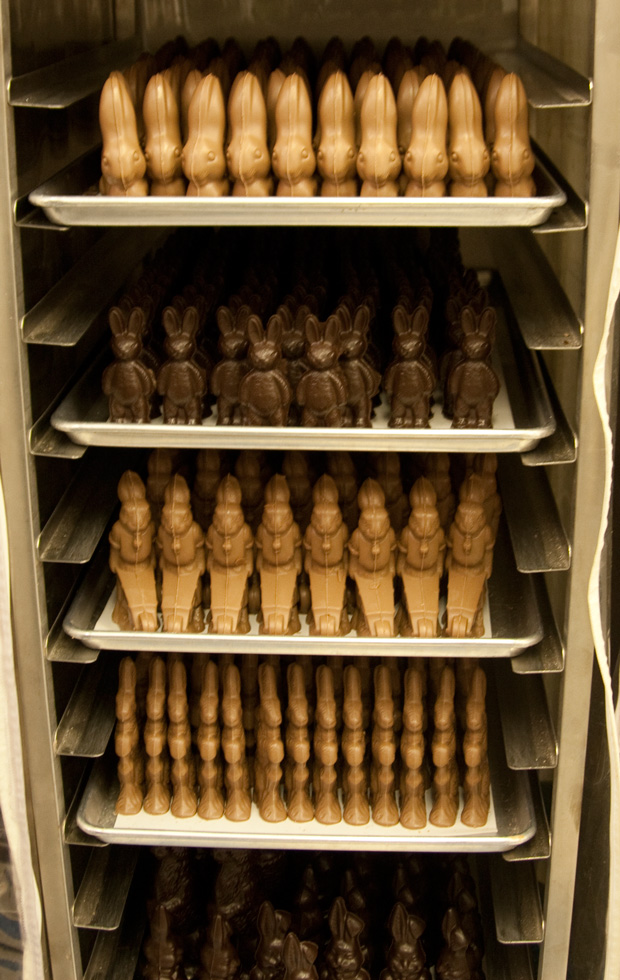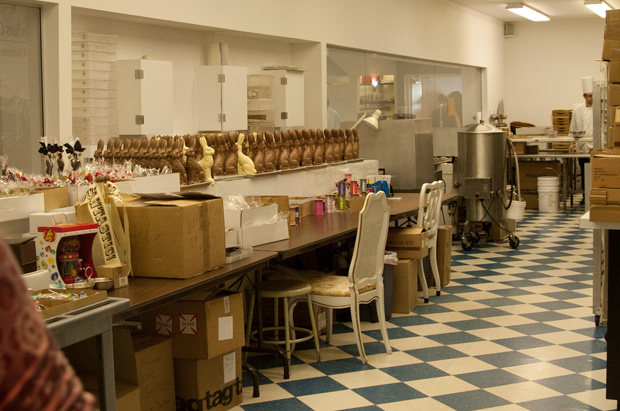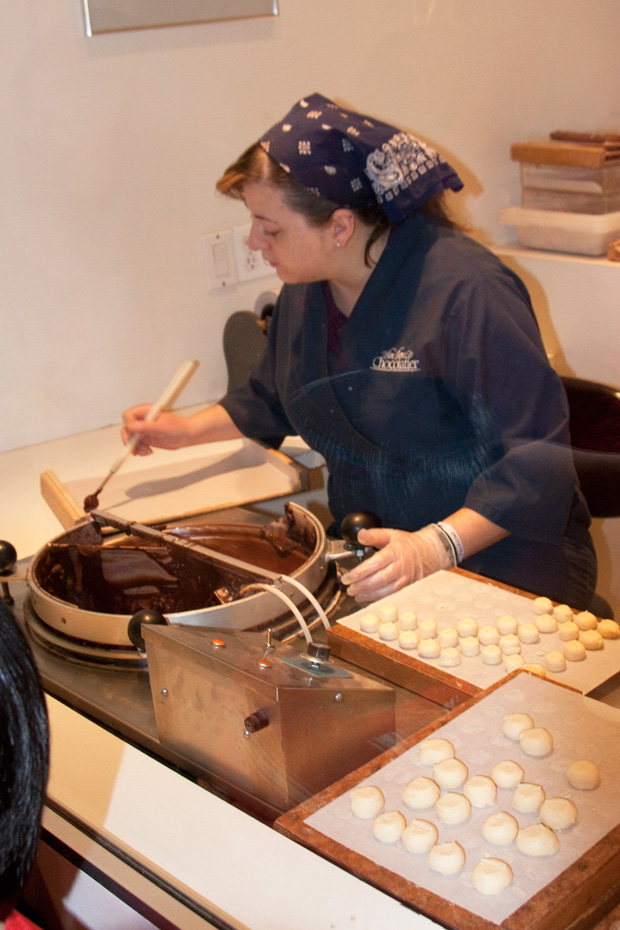 Hand dipping chocolates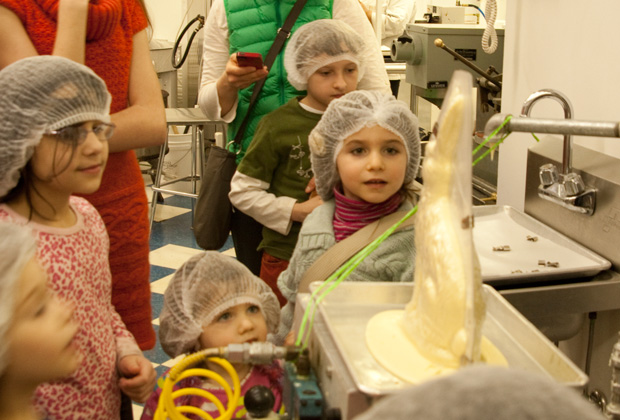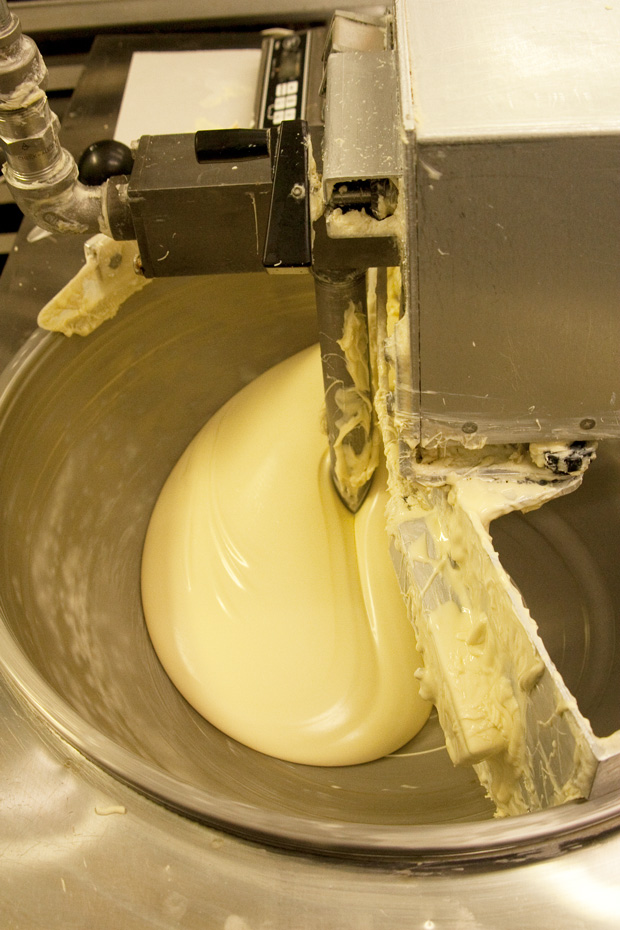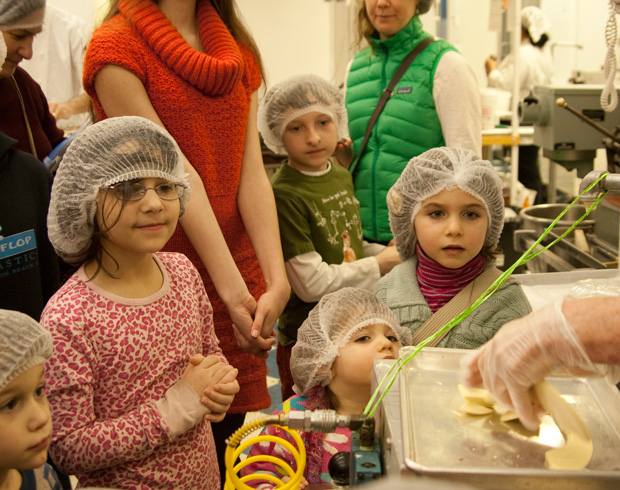 Here are the girls, (far right) as you can see, completely mesmerized at the prospect of some white chocolate. The real kicker is that my Fashion Forward kiddos liked their hair nets so much, they insisted on wearing them for the rest of the day!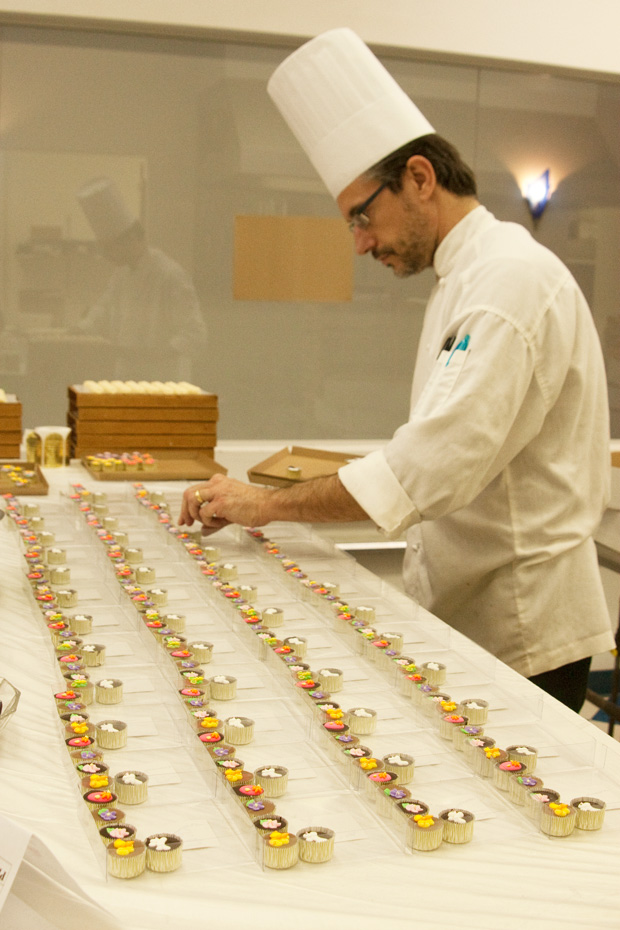 And here is Eric, the handsome French "Master Chocolatier" himself, making delicate and exquisite Easter chocolates.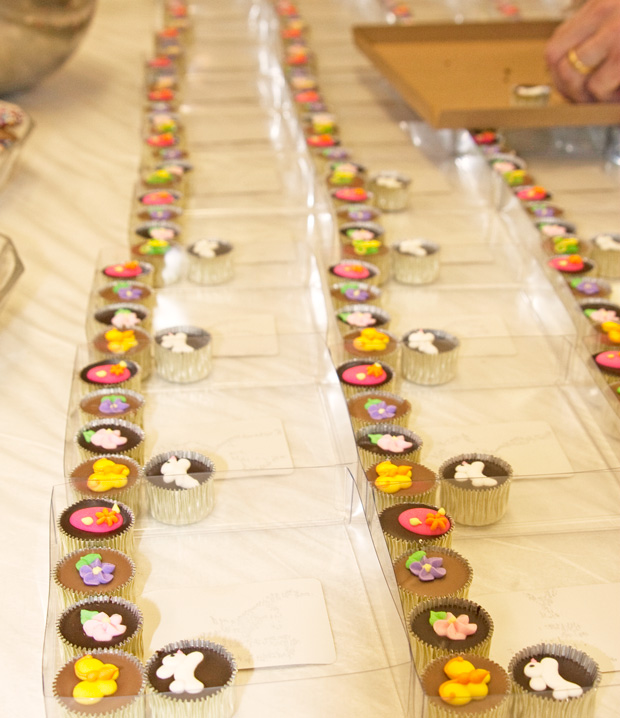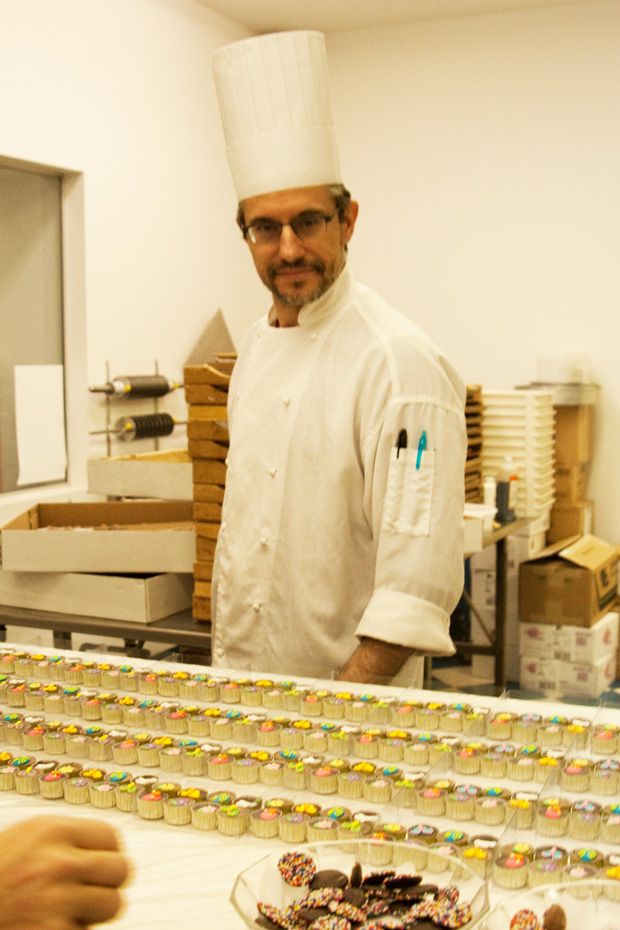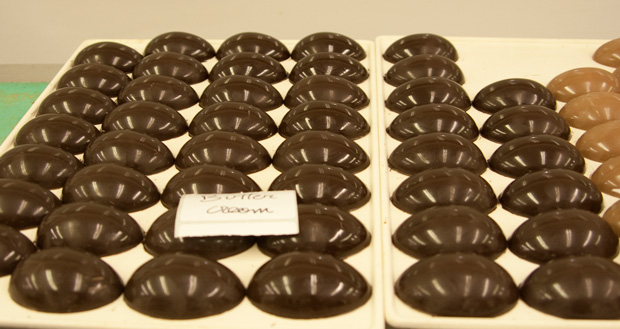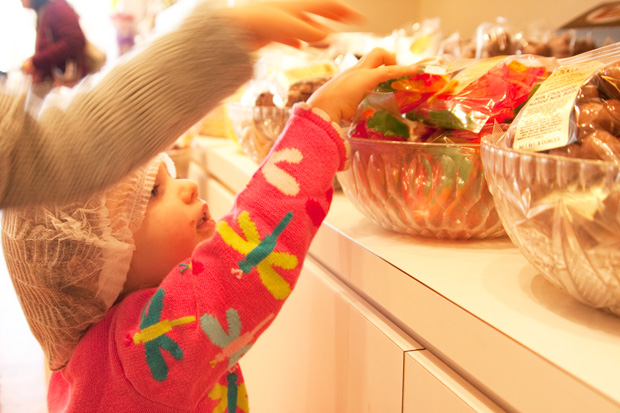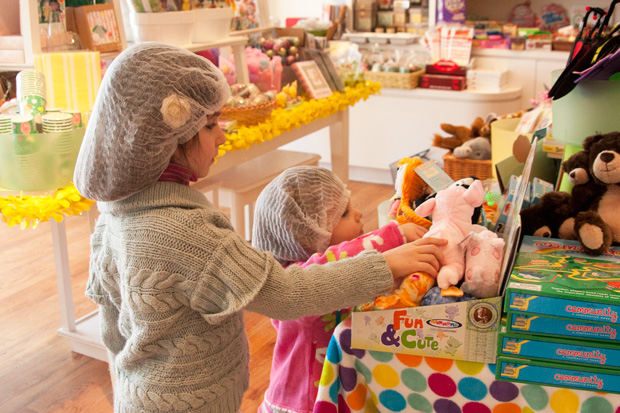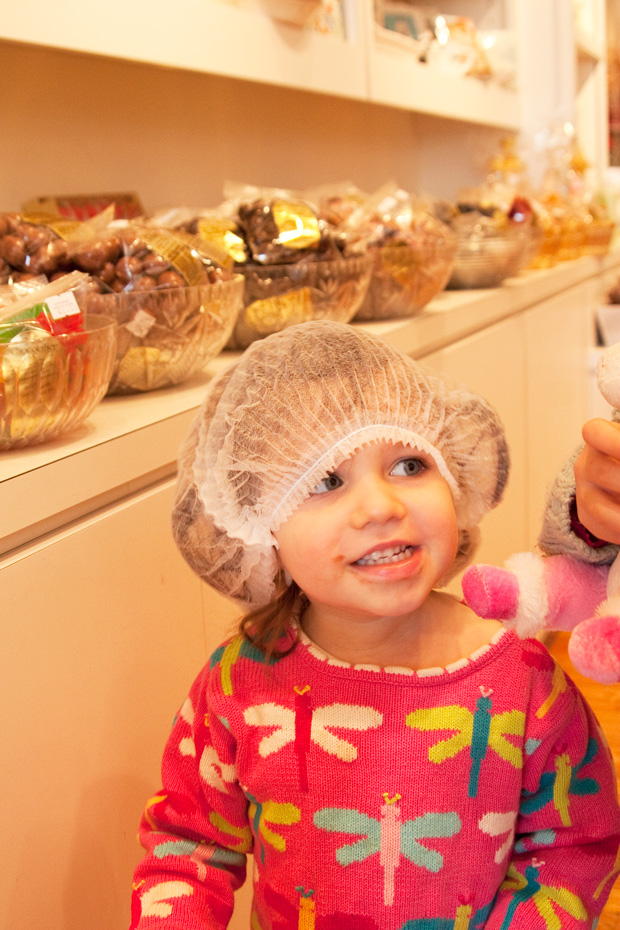 Okay, people – some sympathy for me on the car ride home after all the sampling that went on!