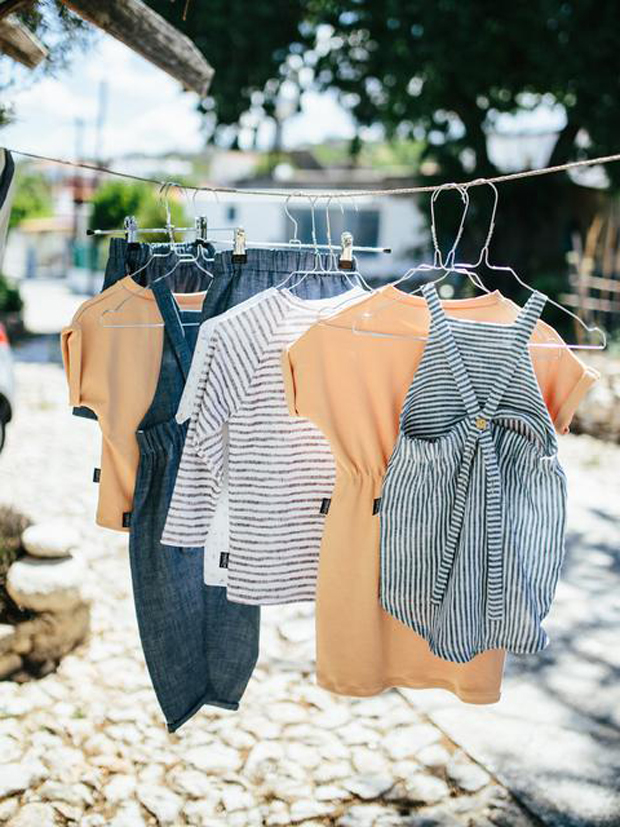 MONKIND Organic Kidswear – Summer 2017 collection is loosely inspired by Captain Cook's journal of his first voyage around the world and seeing a new world through children's eyes. So adventurous and lofty.
Monkind is a family-run kid's wear brand based in Berlin that uses exclusively locally-sourced organic materials. Sustainability is their focus in all stages of development. They produce in both their flagship StudioStore in Berlin and a network of small, family-run GOTS-certified production facilities in Lithuania, Poland and Portugal
The designer and brainchild of MONKIND is Valeria. She was born in the former Soviet Union into a professional artistic family and was taught the importance of aesthetics and good composition. She originally ran her own women's wear label and was involved in countless collaborations with photographers for art and styling projects. When Valeria had her baby boy about five years ago, she naturally began to make clothes for him, which culminated in the kid's wear label MONKIND!
Take a look at all they have to offer on the Monkind site.