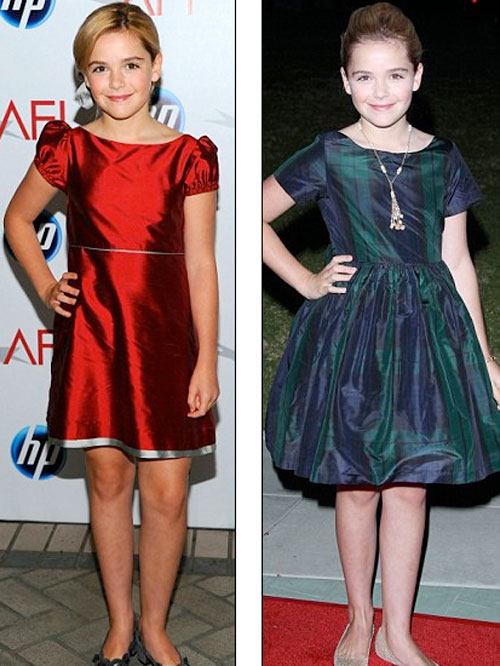 Papo D'Anjo (which means "belly of an angel" and also the name of a Portuguese dessert) is the favorite label of actress Kiernan Shipka of the hit series, "Mad Men". Seeing her main inspiration is Fifties style icon Grace Kelly, we can see why. Founded by an ex CNN producer, Catherine Monteiro de Barros, this Portuguese brand is produced the old fashioned way, in the back alley workshops of Lisbon, with special attention given to every detail. Catherine focused on designing a line of innovative classics that could be handed down from one generation to the next and the reinvention of classic styles that stand the test of time…we are sure they will. The label is available on the Papo D'Anjo website, boutiques and through trunk shows.
These Spanish shorts with striped shirt and red cardigan are so cute. I wish I had a little boy to dress in them! In fact, I wish I had that little boy!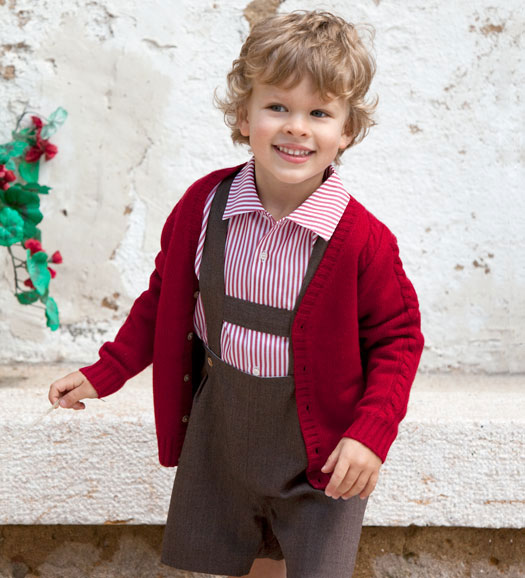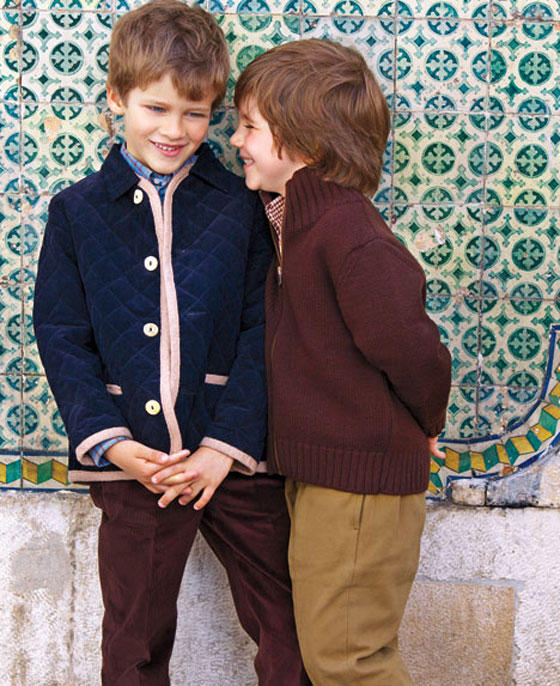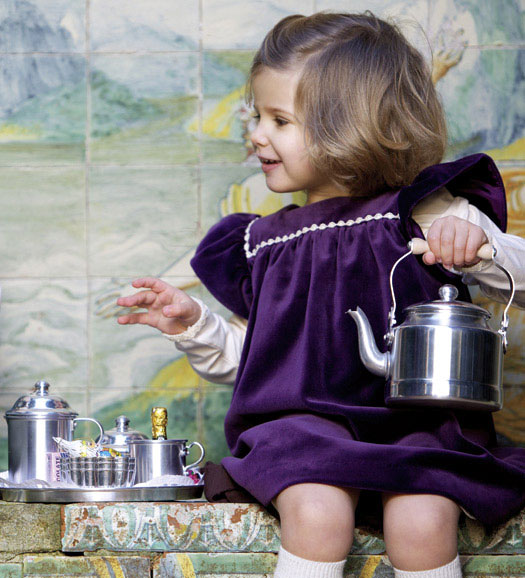 I love this adorable rich, purple cotton velvet pinafore accented with delicate embroidered Austrian trim.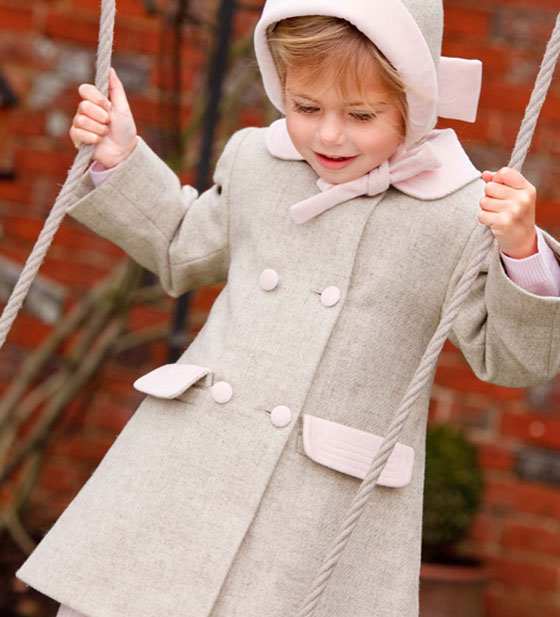 This impeccably tailored coat in tweed fabric from Portugal, with velvet touches and matching hat will have your little girl looking like a perfect little Jackie O.